6 Unique and Thoughtful Bridesmaid Gift Ideas
Find something unique and thoughtful
The process of choosing bridesmaid gifts can be tricky. After all, you want to find something unique and thoughtful that will show your appreciation for their support throughout the wedding planning process while also staying within your budget.
Well, worry no more! We have put together a list of the best bridesmaid gift ideas for you! Bridesmaid gifts uk
From personalised jewellery to personalised notes, we have the perfect bridal party gifts, so there is sure to be something for everyone.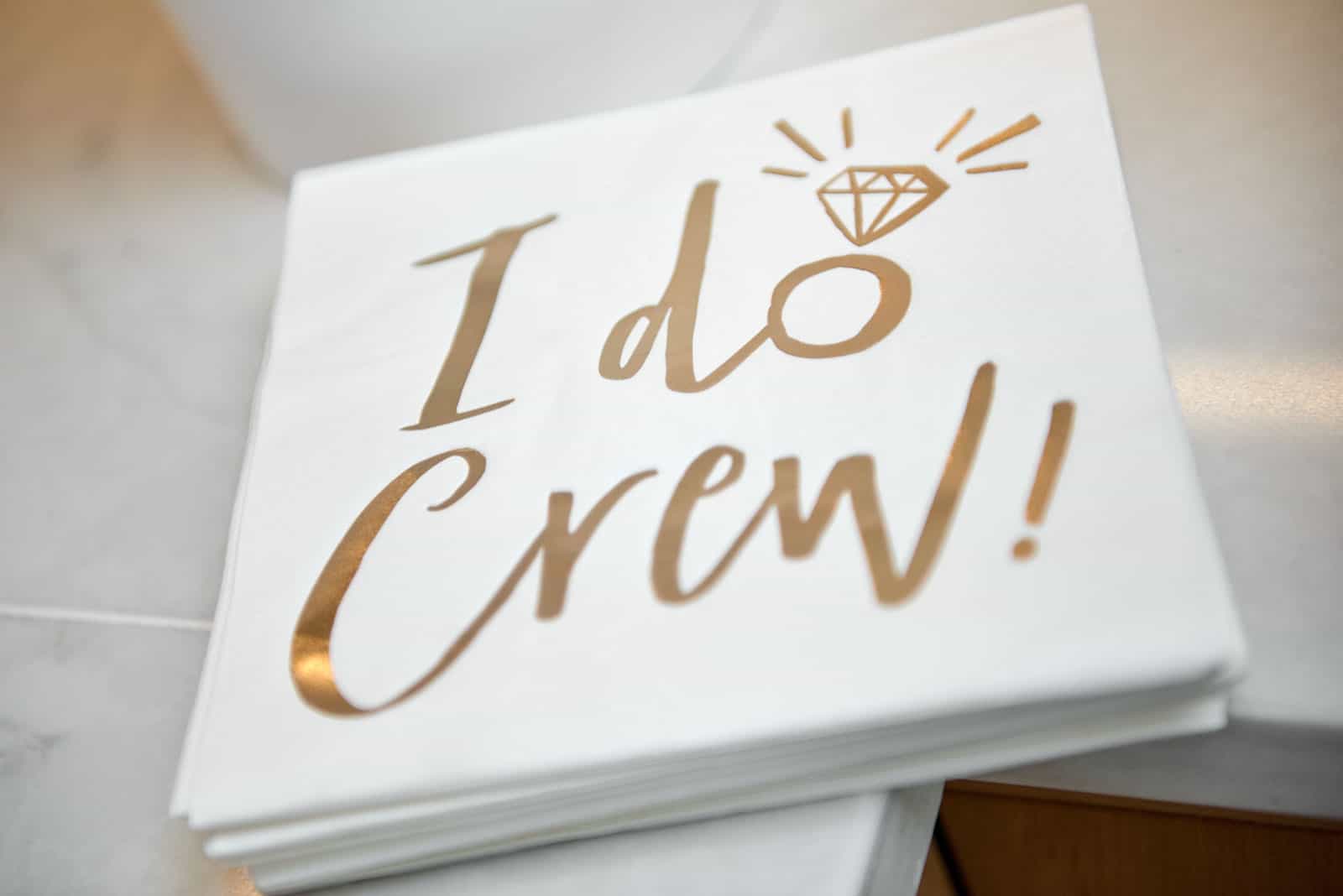 Discover more articles of interest
Wedding Decor Hire and Styling, Cornwall
On The Day Wedding Coordinators: What they can do for you
Autumn Wedding Ideas: Inspiration for an Autumnal Wedding
Drying your Wedding Flowers: The Complete Guide
Bridesmaid Duties: The Ultimate Guide
Maid of Honour Duties: The Ultimate Guide
The Ultimate Hen Party Planning Guide
1. The Bridesmaid Dress as a Gift
The bridesmaid dress is traditionally the bridesmaids' responsibility, but if your budget allows, you could buy each dress as a gift.
Your bridesmaids have been by your side since before you even said "yes" to your future spouse, and they will continue to support you through all the wedding planning all the way through to your special day. Showing appreciation for their commitment is an important part of being a good friend, so why not do something extra special? The bridesmaid dress is traditionally their responsibility, but if your budget allows, you could buy them as a gift. Gifting them with the dress shows them just how much you appreciate everything they've done for you leading up to your wedding day!
You could take it up a notch by customising each dress according to each girl's individual style!
Luckily mismatched bridesmaid dresses are on trend, and your bridesmaids are sure to thank you for letting them flaunt their own colour and style. Your wedding party will be bang on trend plus, your girls will just adore getting to wear their dress again; it's a win-win!
Gifting your bridesmaids the dresses they'll wear on your big day is an excellent way to show how much you appreciate their friendship and loyalty. Not only does it give them something tangible that will remind them of this special time in their lives for years to come, but it also gives you the opportunity to make it personal by customising each dress according to each girl's individual style! So why not make some beautiful memories with some beautiful dresses? Your bridal party will thank you for it!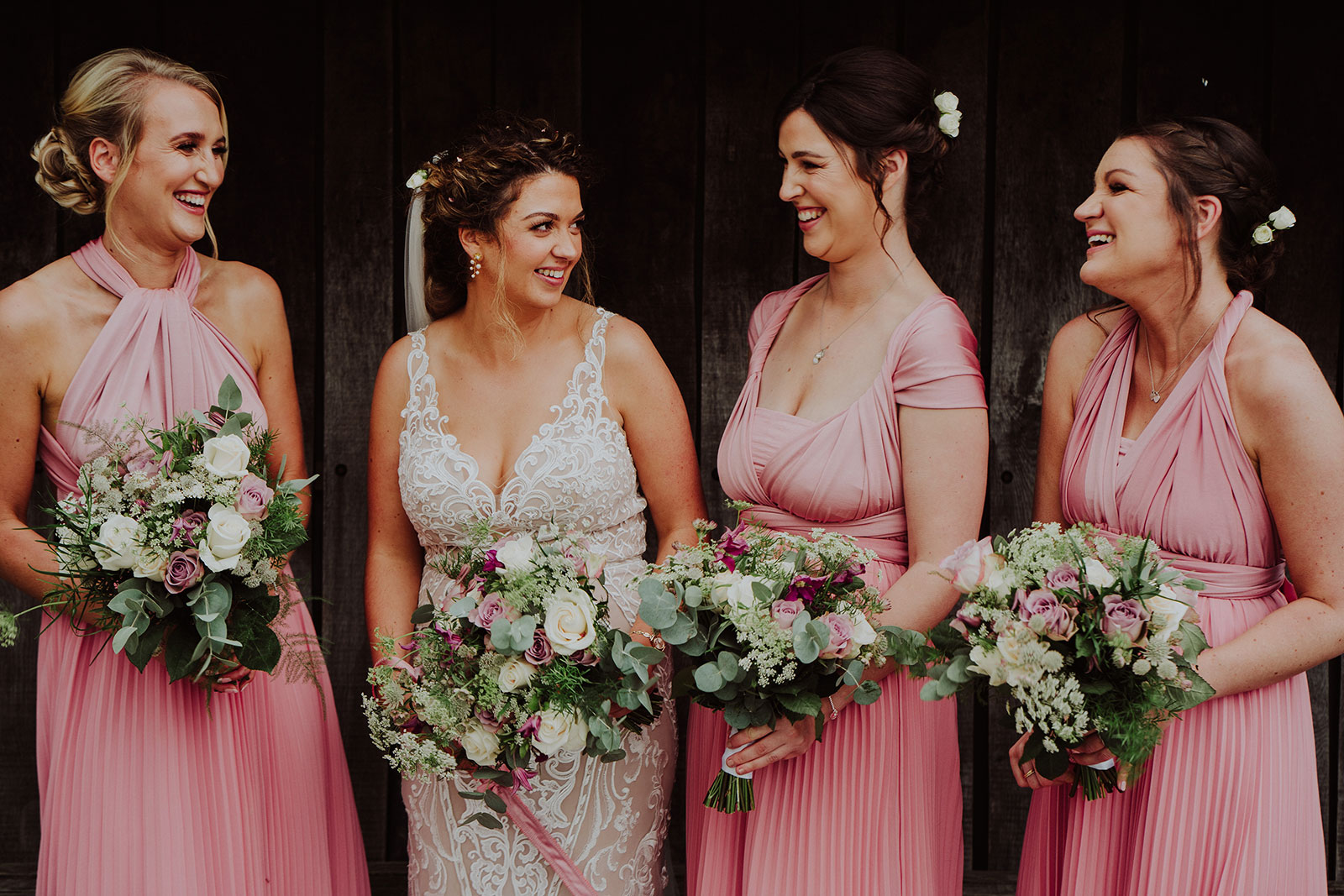 2. Custom Jewellery
Nothing says "thank you" like a custom piece of jewellery that can be worn on the big day and beyond.
Whether it's a necklace with their initials or a bracelet with a meaningful quote, or a pair of pretty earrings. Whatever you choose, custom jewellery is sure to put a smile on their faces!
3. The Bridesmaid Bouquet as a Gift
Say it with Flowers…with a twist!
Your wedding day is filled with special moments, and when it comes to your bridesmaids, you want to give them something that will show how much they mean to you. Flowers are always a big hit, but imagine the look on their faces when they see their bouquets and find a succulent tucked in amongst the beautiful florals!
Adding succulents to each of your bridesmaid's bouquets is an affordable way to show them how much you appreciate them on your big day. With their vibrant colours and easy-care needs, these plants will bring an extra burst of life into each arrangement. Once your wedding is over, your bridesmaids can plant their succulents and enjoy them for years to come! So why not surprise your 'maids with some foliage-filled fun? We think they'll love it!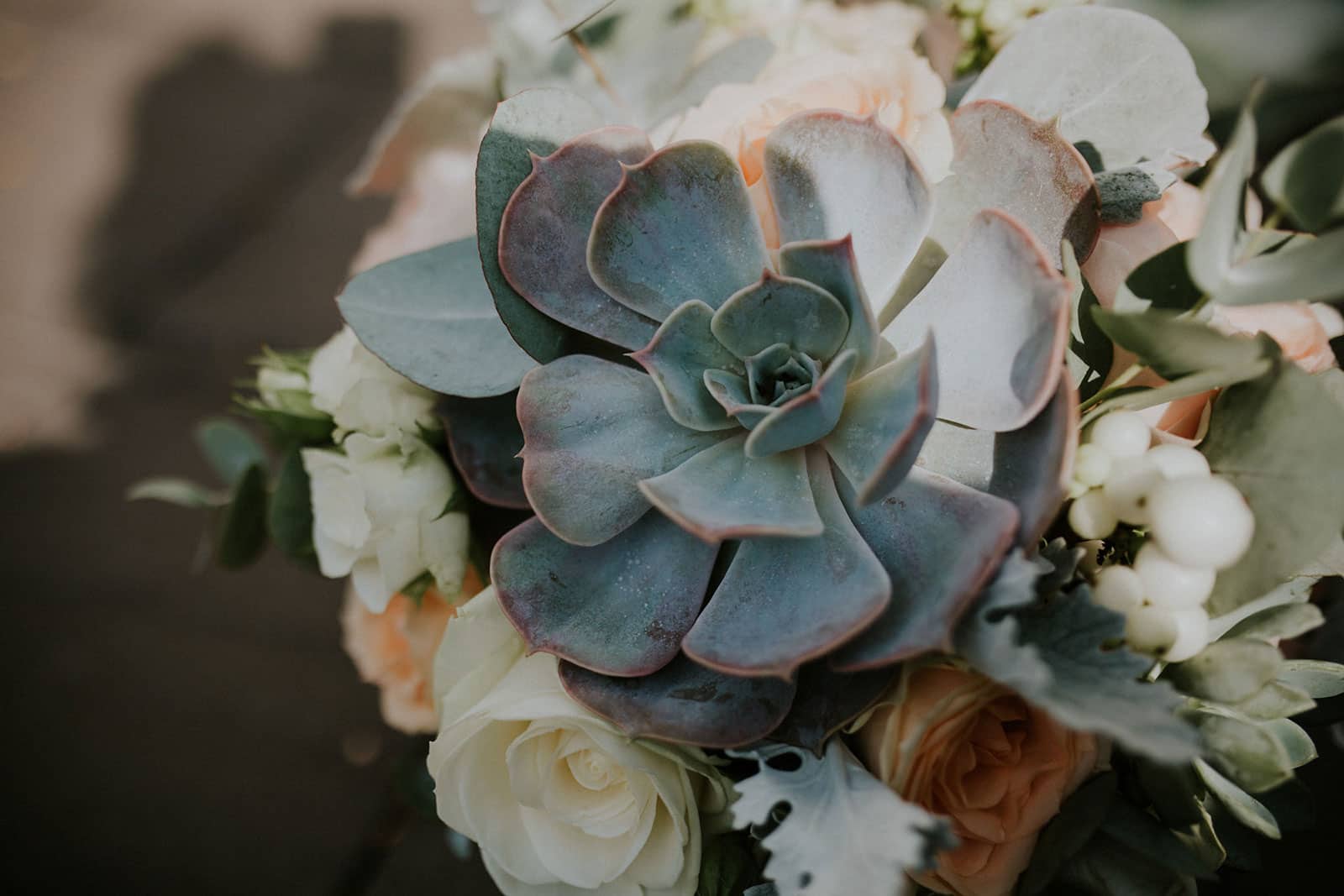 4. Wedding Hair and Makeup
Getting Pampered
Gift-giving should be an enjoyable experience – so why not give your bridesmaids something special on the morning of your wedding? A professional hair and makeup artist can create stunning results without breaking the bank – plus, everyone in your bridal party gets to feel pampered!
First and foremost, there are numerous advantages to having a professional stylist to help create the perfect look for each bridesmaid. A professional makeup artist will have access to high-quality products and expert knowledge when it comes to techniques like contouring, highlighting, and blending shadows or colour palettes that work best with each individual face shape. This means that everyone in your bridal party will look their absolute best with minimal effort. Plus, hiring a pro ensures that everyone's makeup looks great in photographs – no smudges or streaks!
A skilled hairstylist can also work wonders when it comes to creating beautiful updos or fun braids for each of your bridesmaids. From intricate French twists to cascading curls, an experienced hair artist can craft amazing looks that will last throughout the entire wedding celebration (and even through dancing!). Whether you want something classic or something more creative, a professional stylist will be able to deliver stunning results every time.
So go ahead and treat yourself (and them) by hiring a pro for everyone's big day. You won't regret it!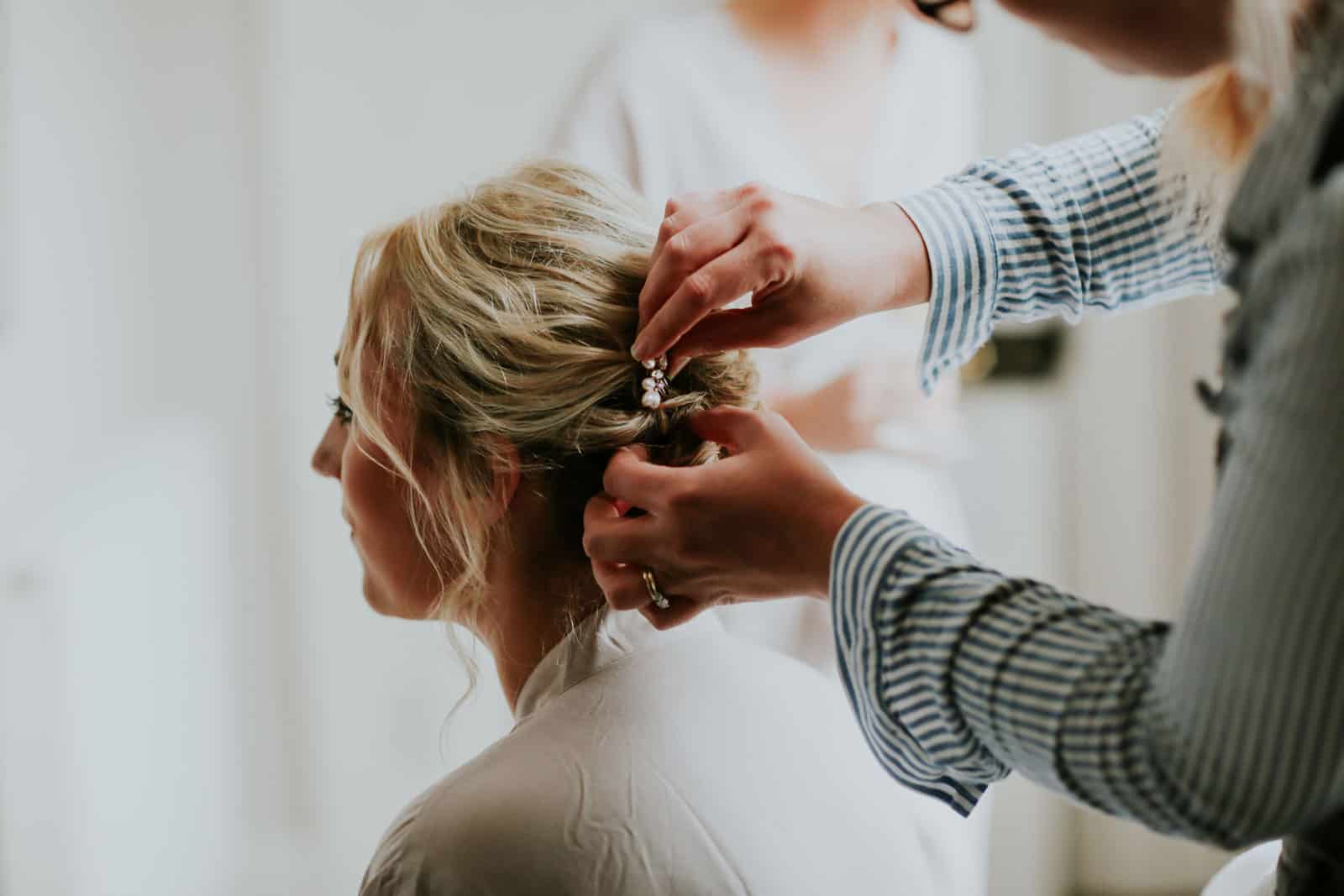 5. Personalised Message in a Luxe Gift Box
Personalised bridesmaid gifts by post or in person.
While there are plenty of ways to show appreciation for your bridesmaids, sometimes a tight budget can make that tricky. Here's how you can make your bridesmaids feel special a small but perfect gift without breaking the bank.
Sending each of your bridesmaids a gift box or giving to each one in person with a personalised message inside is an inexpensive way to let them know how much you appreciate them. A heartfelt message will go a long way in making your bridesmaids feel special. Personalised gifts with that extra special touch are priceless.
Another way to show appreciation is by writing each of them a personalised note expressing your gratitude. This doesn't need to be anything too long—even just one sentence will do! You could say something like, "Thank you for everything you did for me during my wedding planning process—I wouldn't have made it through without you!" A simple message like this will remind them that their effort was not unnoticed and appreciated
If you really want to thank your bridesmaids, why not take them out for coffee or a glass of wine? Even if it's just one person at a time, meeting up with each of them separately is sure to put smiles on all their faces. Not only will this give everyone some much-needed quality time together after all the craziness of wedding planning, but it'll also give you the chance to truly express how grateful you are for all they've done.
Thanking your bridesmaids doesn't have to involve spending lots of money; sometimes, all it takes is some thoughtfulness and creativity!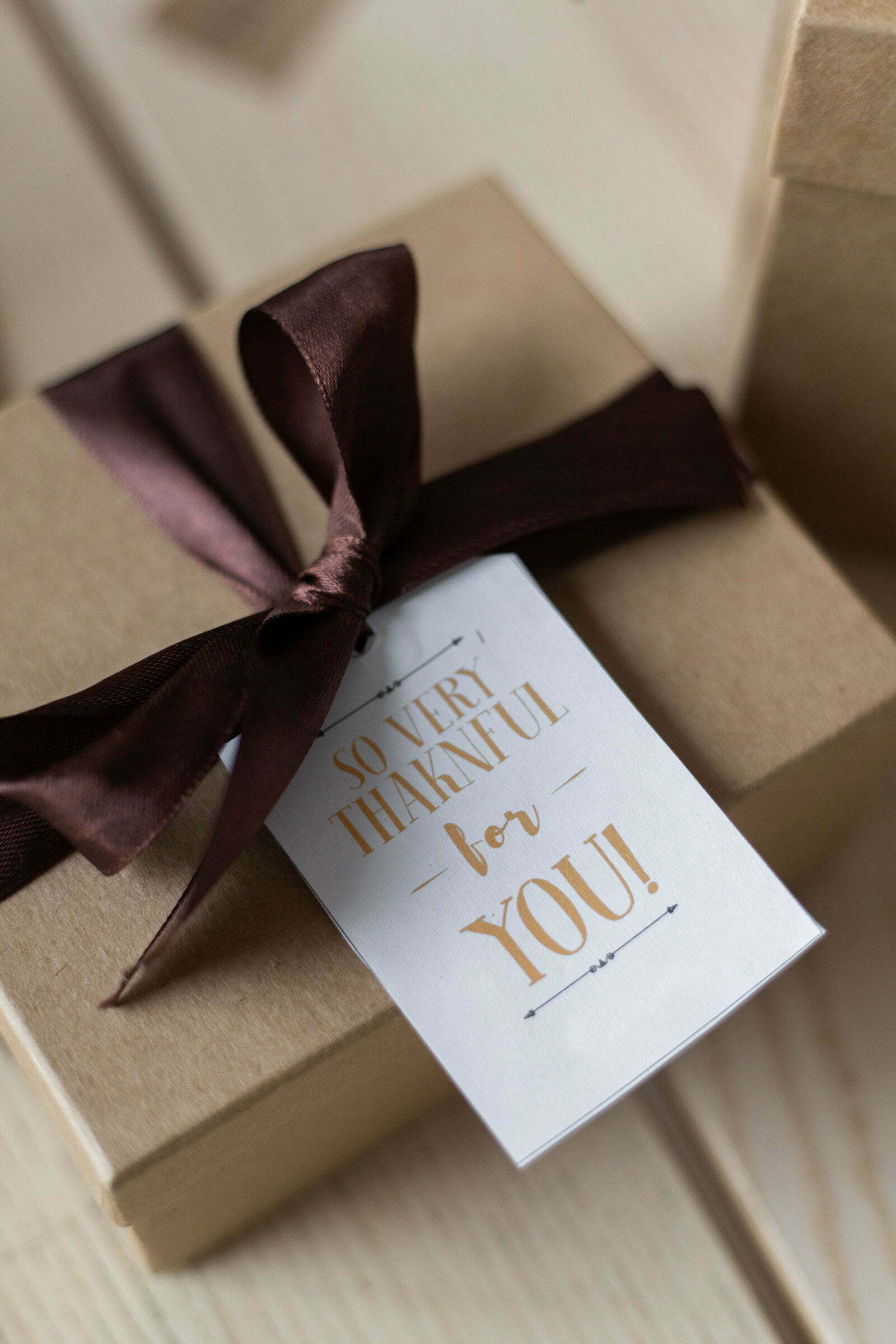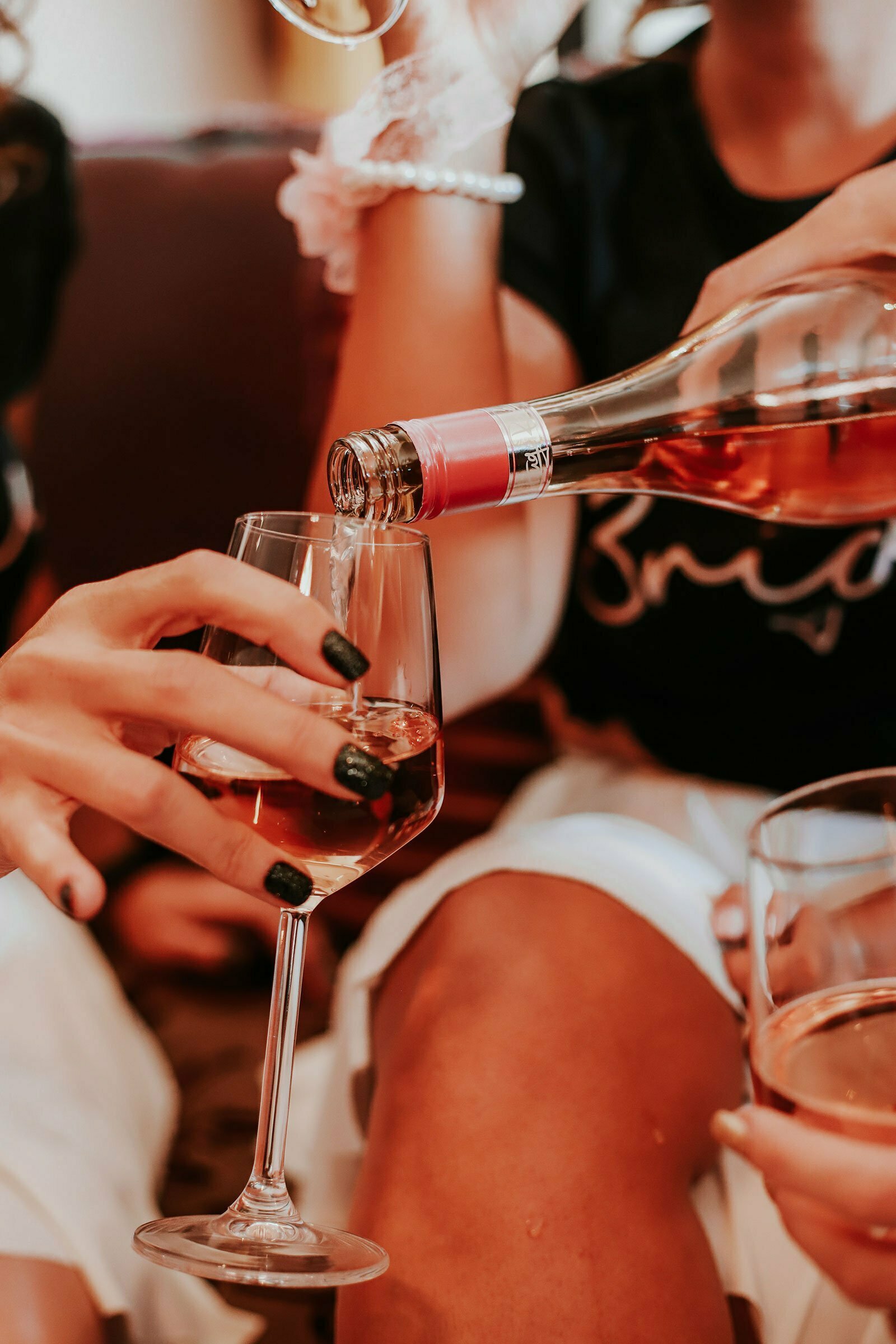 6. Helpful Planning Guides for your Bride Tribe!
Why not treat your girls to some helpful planning guides?
Here at eeek! HQ, we have put together a selection of Manuals and Workbooks – everything your Bride Tribe will need to know in order to complete all of their duties successfully.
Each manual will walk your tribe through the entire process from start to finish. From pre-wedding day duties and responsibilities all the way up until the end of the big day itself. They all include helpful checklists to ensure that nothing is forgotten, as well as tips to help them stay organised throughout the entire process.
There are also sections devoted to etiquette and protocol so that you can make sure that everything runs smoothly and according to plan. And lastly, there is a workbook portion which will help guide you through any obstacles or questions that may arise along the way.
The manual also contains important details, including Hen Party planning, wedding ceremony details, wedding reception duties, as well as post-wedding thank-you notes. In other words, this manual has it all! This is a truly helpful yet special gift that I'm sure they will be delighted to receive.
Click the image below! Our Hen Party Guide- Helping you to plan the perfect party. 21 pages, including helpful planning templates.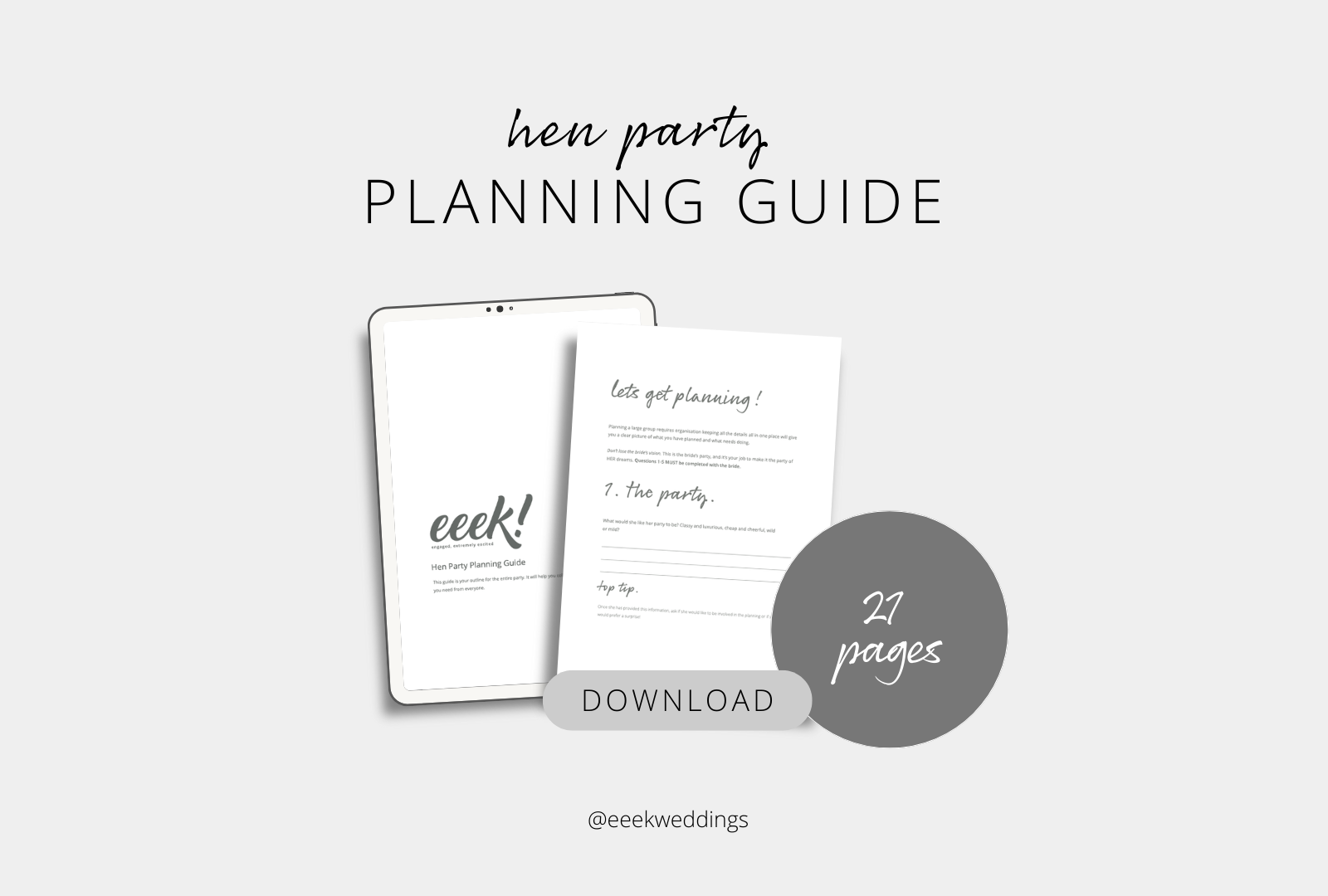 Click the image below! Our Maid of Honour Guide will help you every step of the way. 18 pages, including helpful planning and budgeting templates.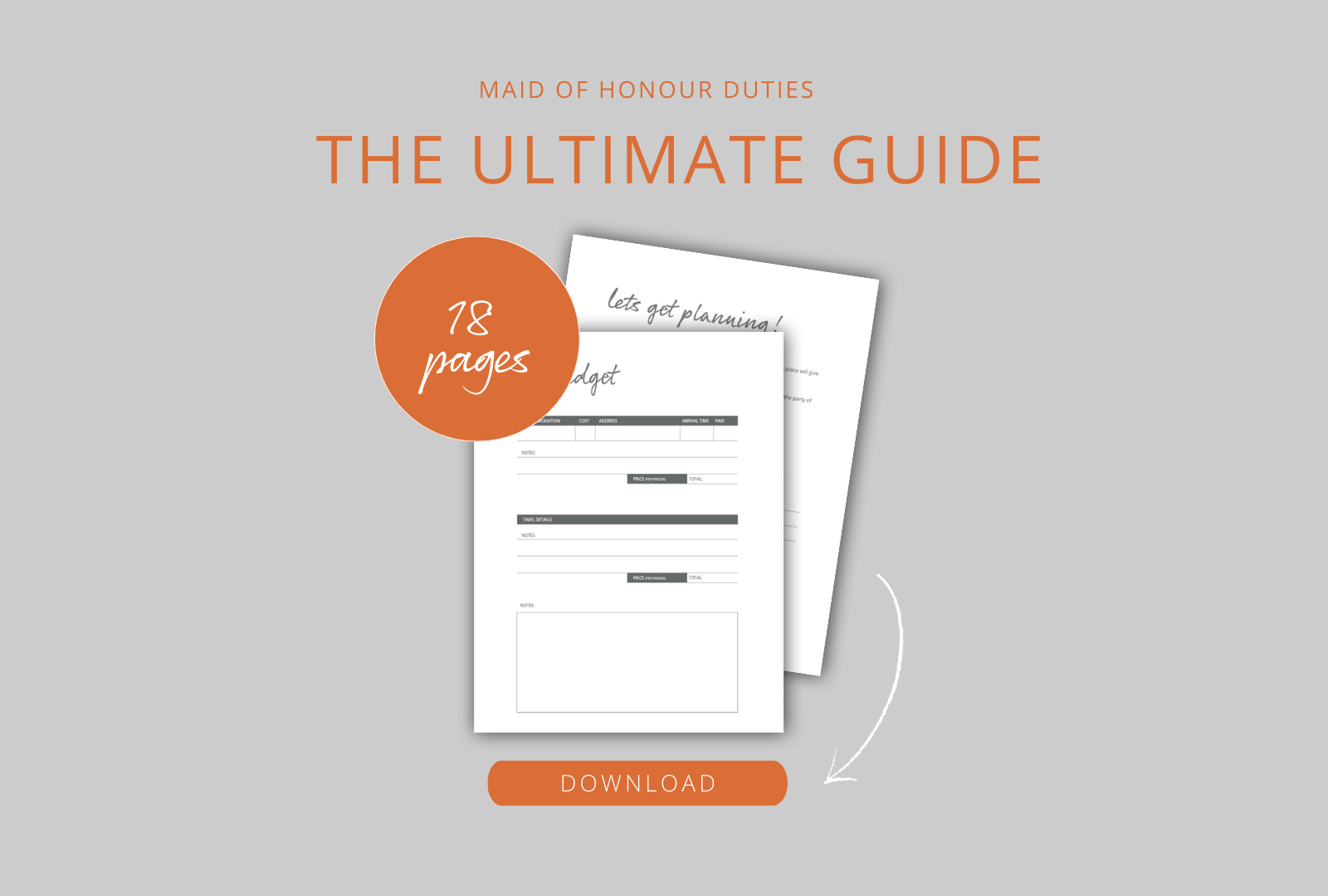 No matter what kind of gift or gesture you decide on, make sure it's meaningful and memorable so that your bridesmaids know they were appreciated!
Whether it's giving gifts or organising to meet with them for a drink, expressing gratitude shouldn't just be done on the big day itself — but throughout the entire process leading up to it too! After all, they went above and beyond for you during this entire process — from picking out dresses to attending endless meetings — so make sure you express how thankful you are for them!
So take some time out of planning and say thank you – because, without their help, none of this would have been possible!
Happy Planning!