Cornish Wedding Catering – Food For Thought
Delicious food is an essential part of any wedding, so why not get creative!
In this blog, we have selected three of our featured Wedding Caterers in Cornwall to give you food for thought!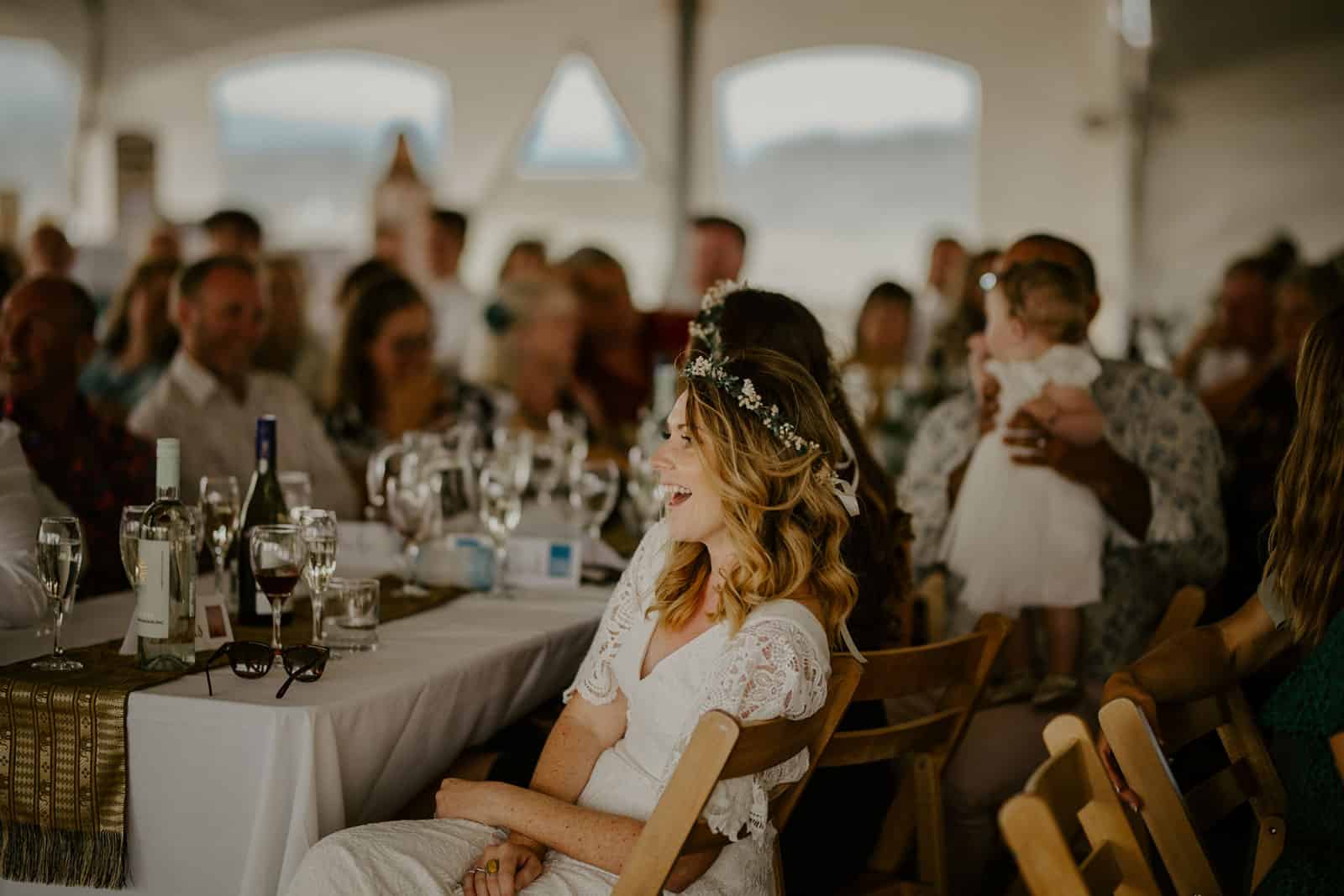 You will be in food heaven with all the fantastic ideas our selection of the best wedding caterers Cornwall has to offer.
Effective, friendly wedding caterers offering up delicious food from local producers, from farm-to-table to street food ideas, wedding grazing tables, vegetarian and vegan feasts even a three-course sit-down meal, traditional with a twist. Think beautiful white linen, and super chic clean lines. Oh yes, the three-course wedding breakfast is back for 2022!
Discover more articles of interest
Wedding Catering with Style: Formal and Informal Wedding Feasts
Wedding Catering in Cornwall: Catering for Every Size and Theme
Get creative with your canapés!
Serve delicious bites in cones, cups, on a spoon or on a small plate. What about a picnic basket? Perfect for a country-style meal and the excitement as your guests dive in to unwrap the food inside.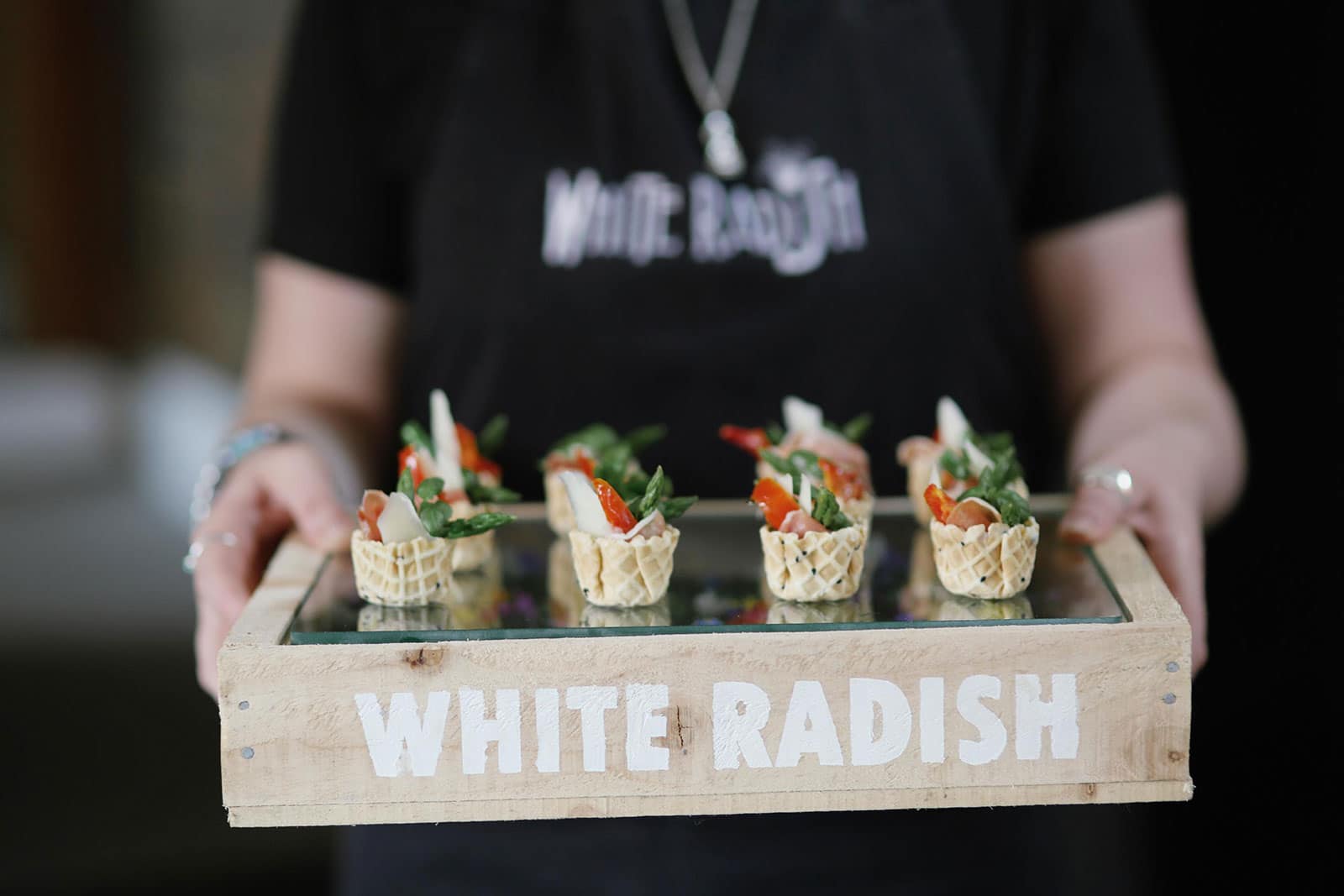 Extended Wedding Celebrations
Extend celebrations are popular in Cornwall, with couples celebrating over two or three days, so don't forget the late-night wedding food. What about wood-fired pizza or a hot Cornish pastie for your evening food? The perfect way to warm your guests as the evening sets in. Finding your ideal wedding caterer in Cornwall is an essential part of your wedding planning.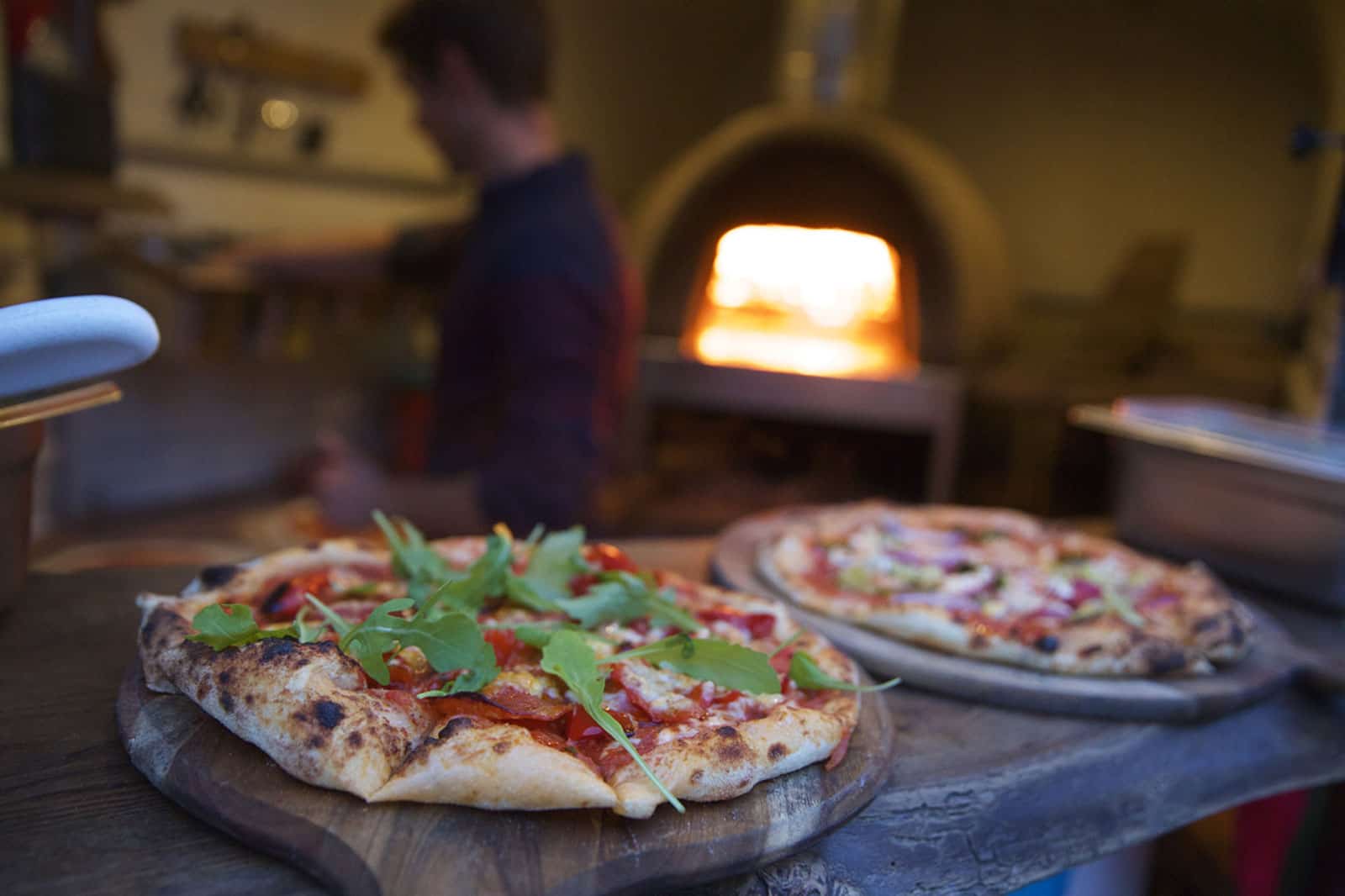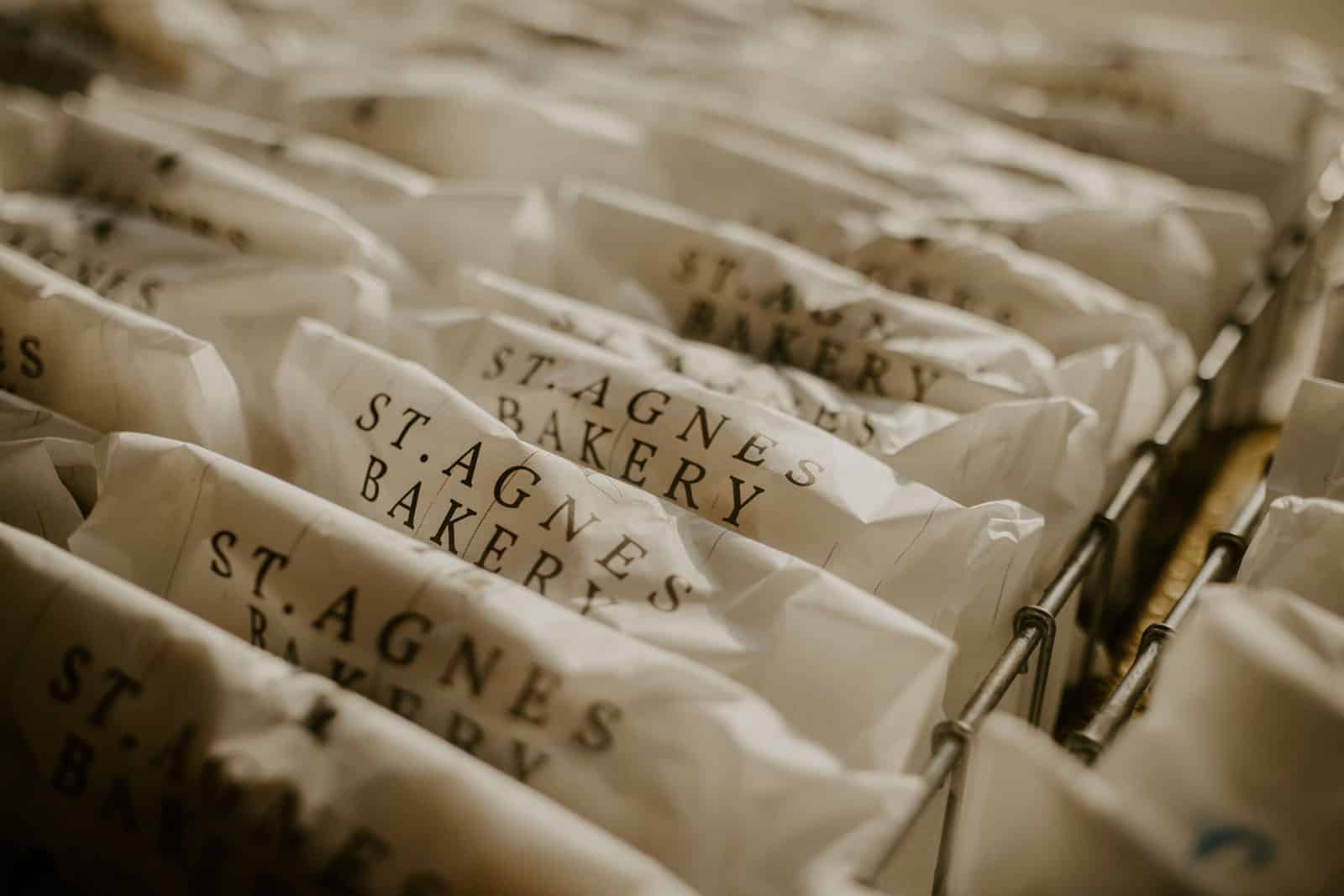 Kerra's Catering can help you create the wedding breakfast of your dreams. A feast centred around you, your vision and your passion for food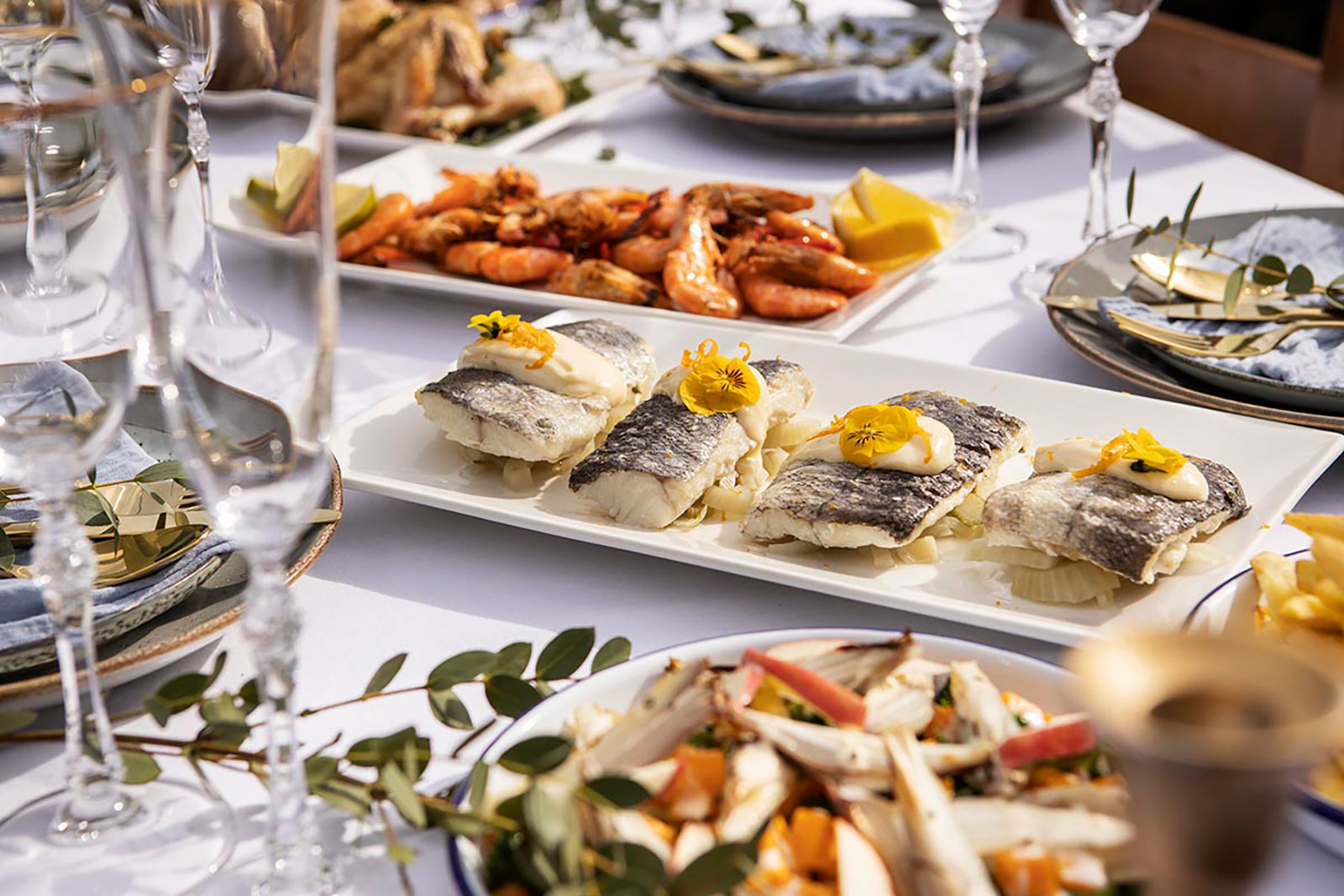 It's important to note that Kerra and her team place as much importance on their outstanding front of house service as they do their food.
Her team of efficient chefs and front of house staff are experts in delivering unforgettable weddings. All you will have to do is relax and enjoy the food. Kerra can create stylish wedding canapés, eclectic feast platters, rustic wedding BBQ's, picnic baskets and fine dining with a chic twist.
You did know that the three-course fine dining wedding breakfast is back on trend for 2022, didn't you?! Hell yeah!!
This is where Kerra and her team can excel and deliver a high-end traditional fine-dining wedding feast with a twist. If your vision is beautifully intricate white tablescapes, incredible cuisine, and good quality wines, Kerra's Catering is the caterer for you.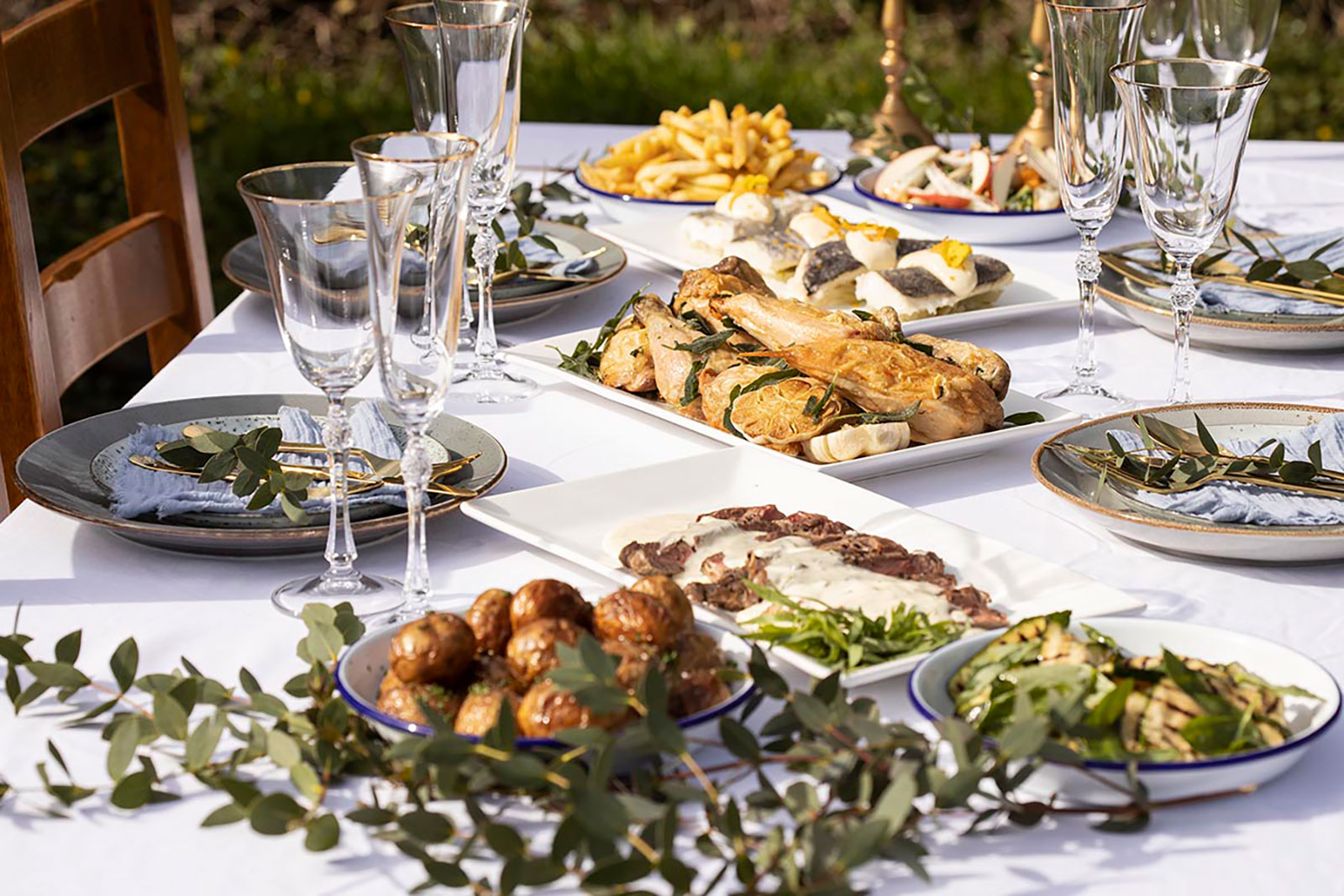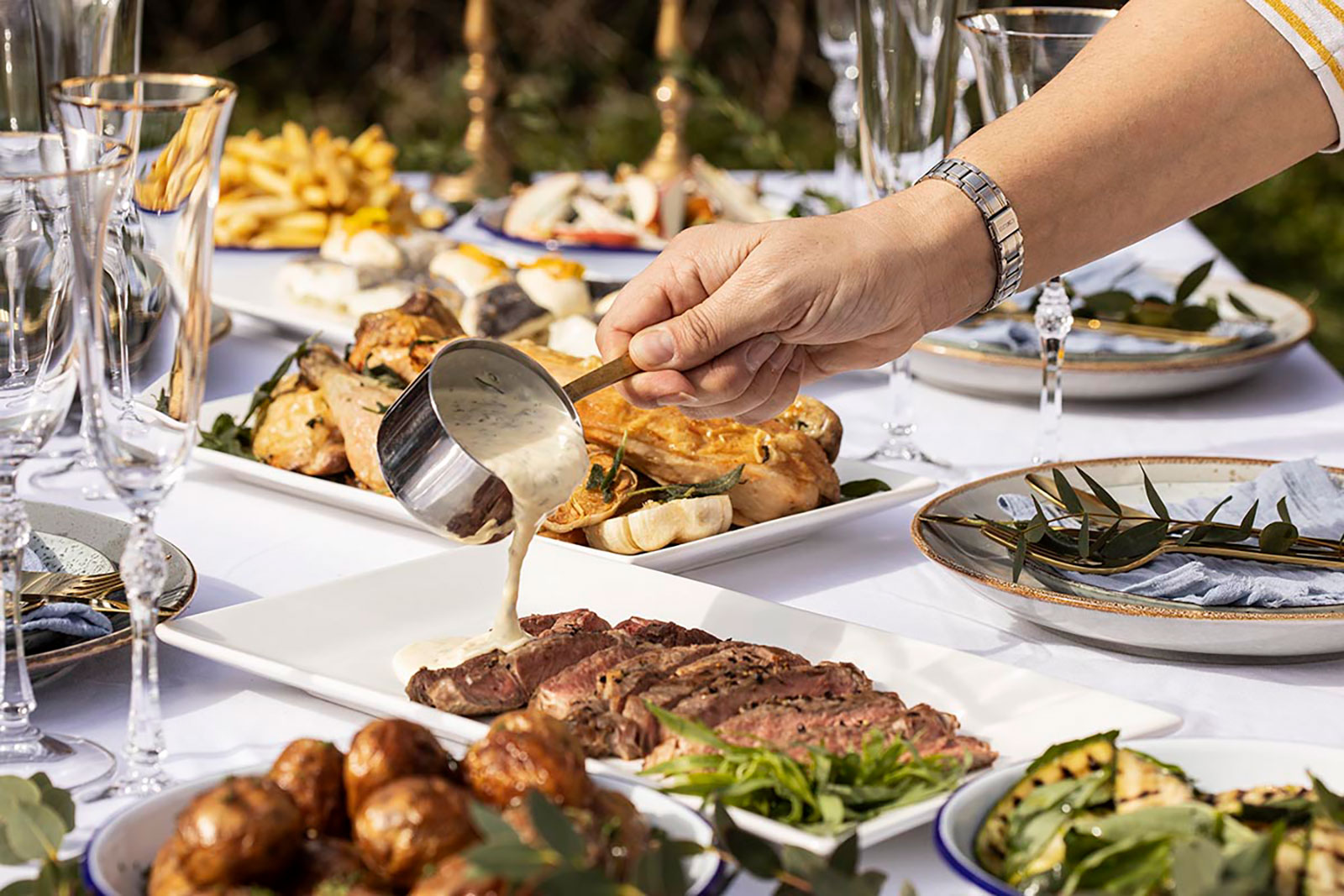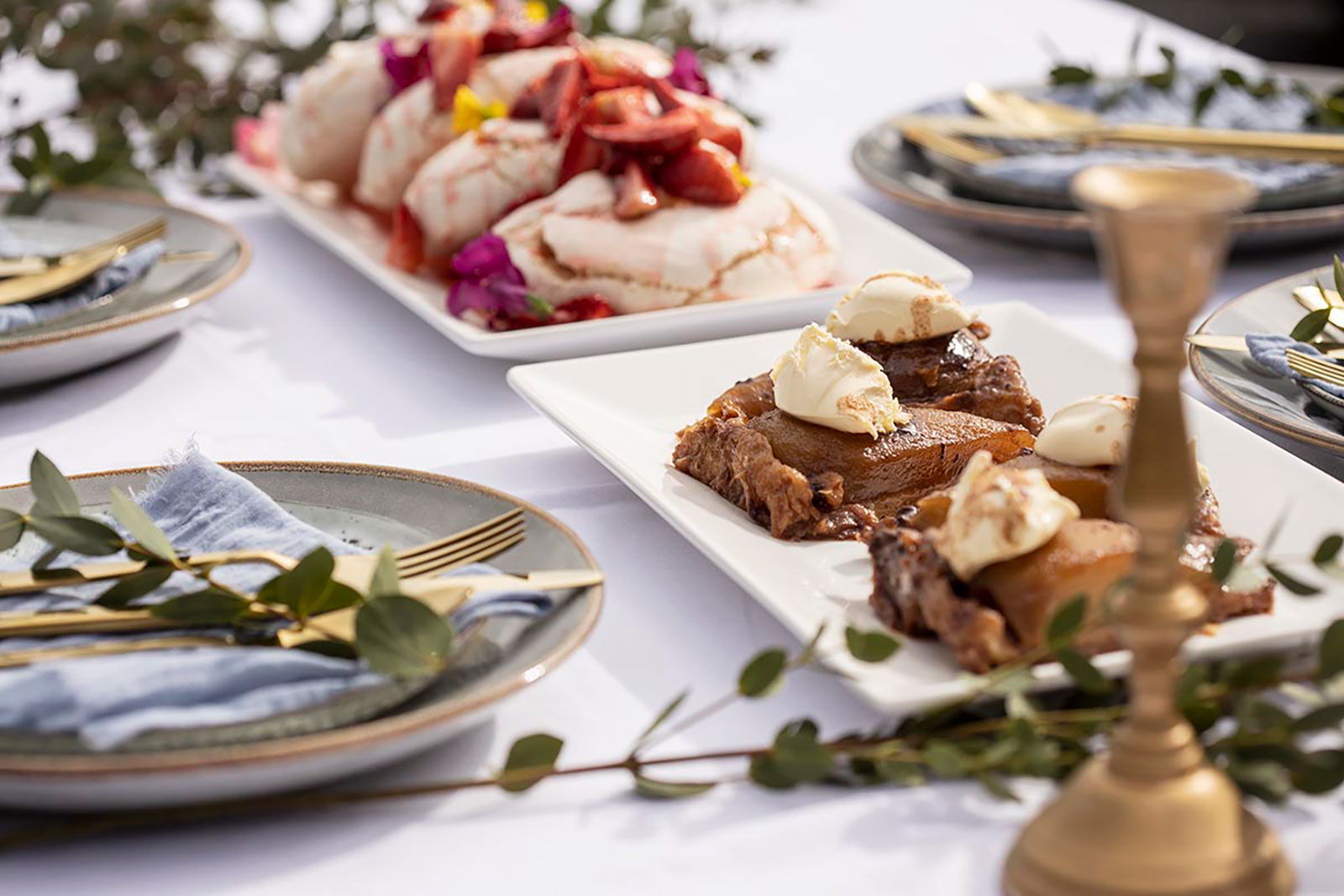 "All in all, Kerra and her team were amazing. Not only on the day but on the lead up to our big day too. Happy to accommodate for our guests that had dietary requirements too."
– Beth and Jonny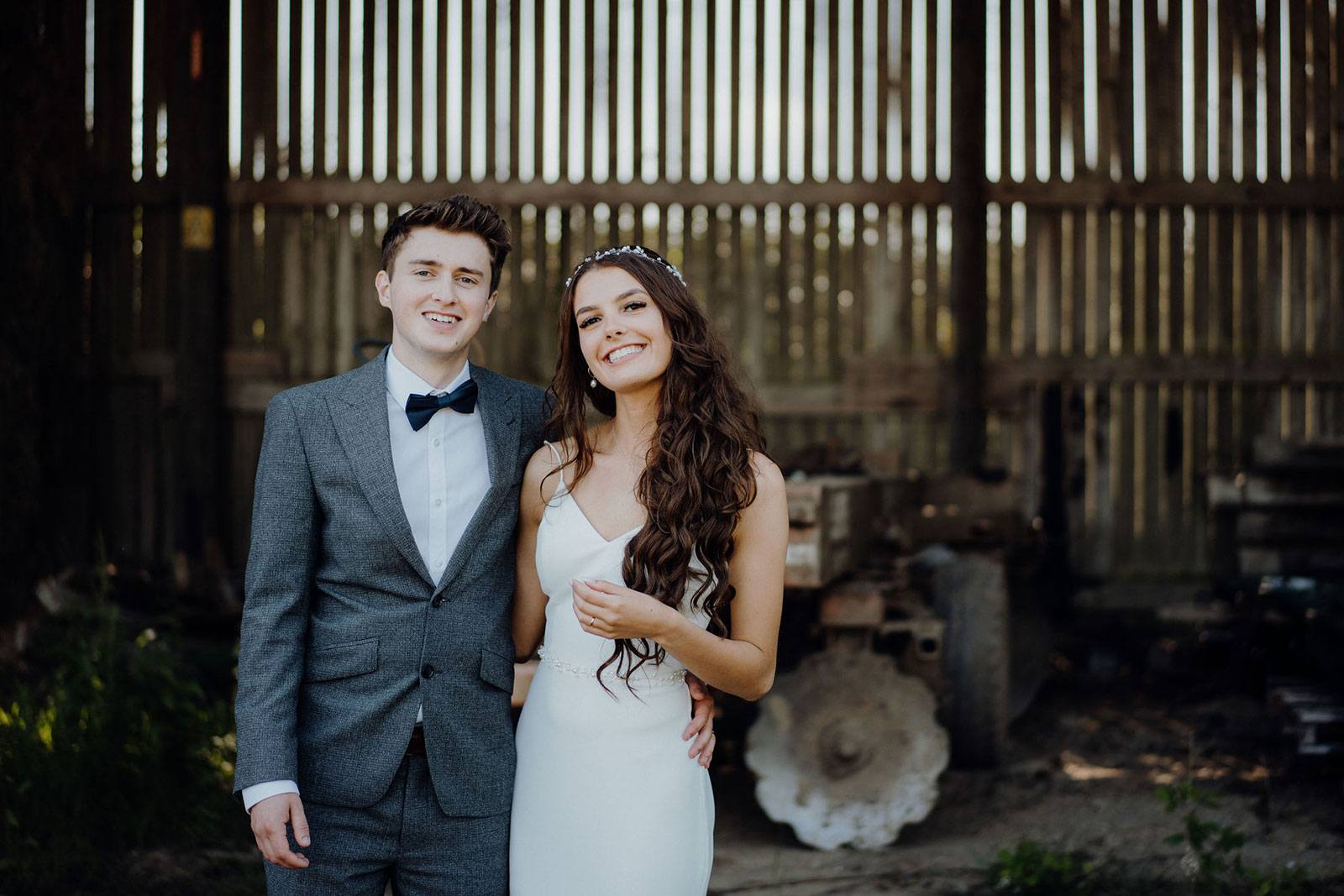 Deliciously uncomplicated. Chef Mark Devonshire creates menus that celebrate the diversity of Cornwall's excellent food and outdoor lifestyle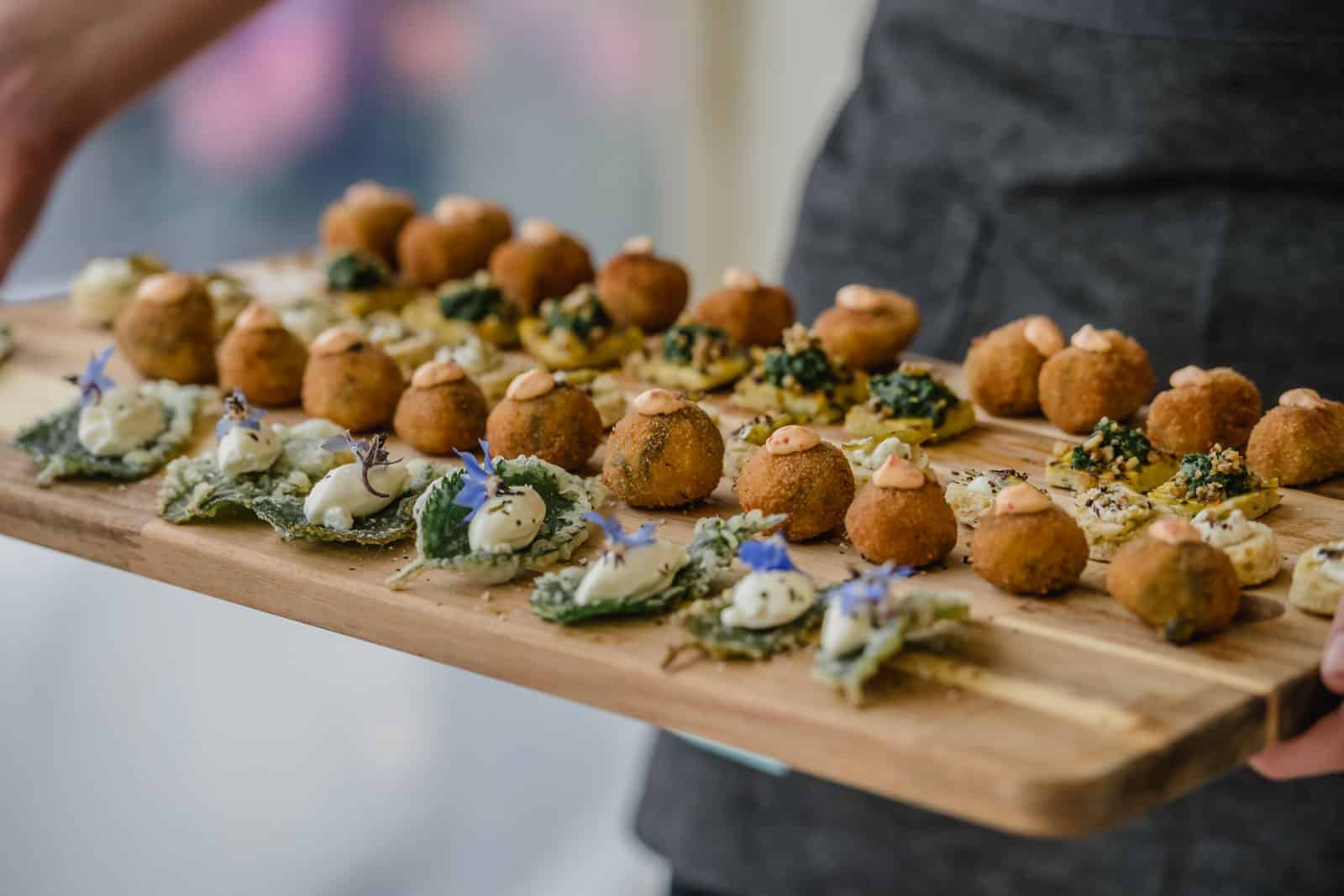 The team at Dish Cornwall live by a simple ethos: respect the seasons, support Cornish producers, embrace wild and keep it clean.
Whether you're planning an outdoor wedding feast, delicious sharing platters, a wedding grazing table, maybe even a three-course sit-down meal. No problem, Dish Cornwall will be happy to help and suggest many fabulous wedding food ideas for your special day.
With this team of highly skilled chefs and front-of-house staff, Dish offers a complete culinary service. Delivering delicious food with exceptional service allowing you to relax and enjoy your day.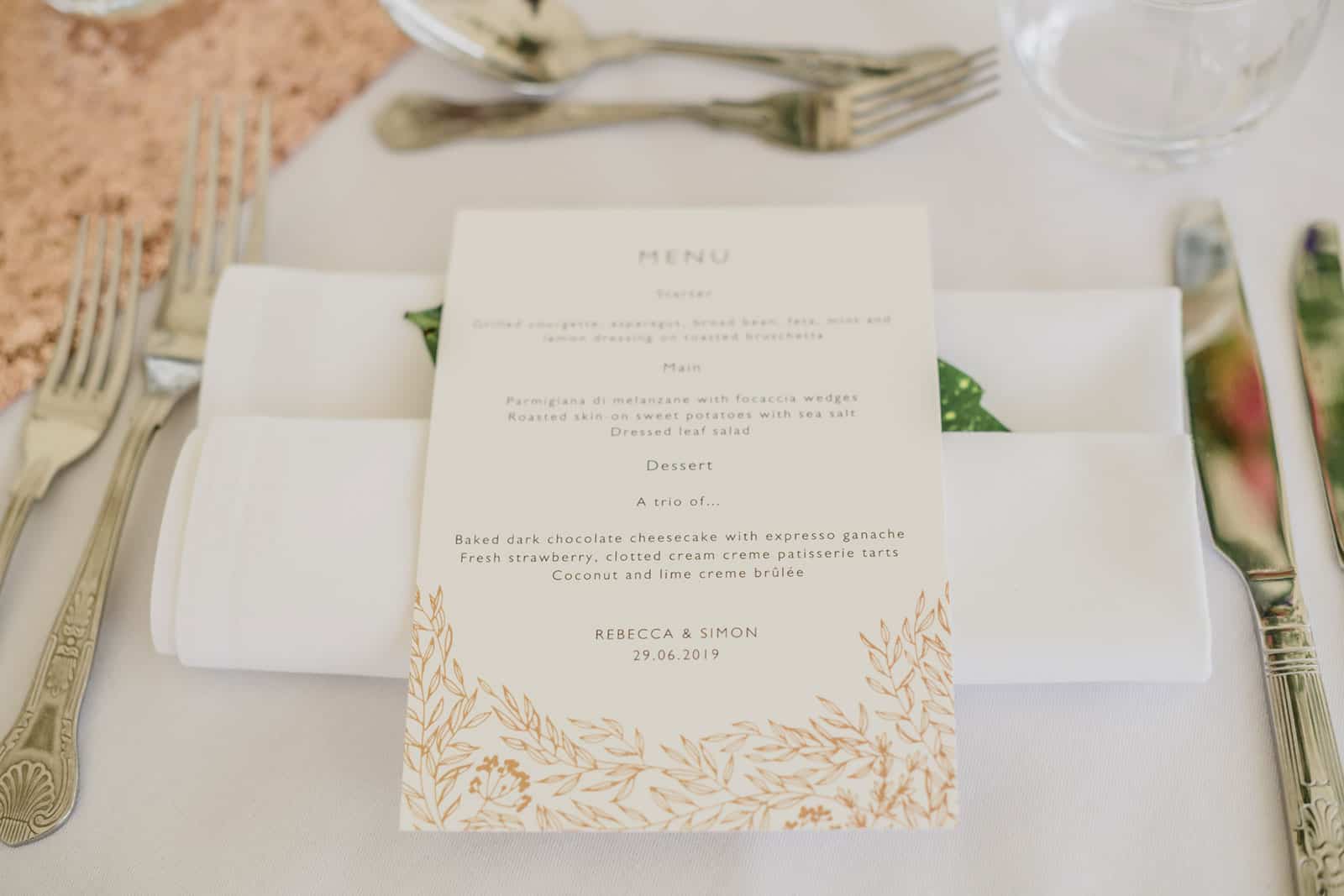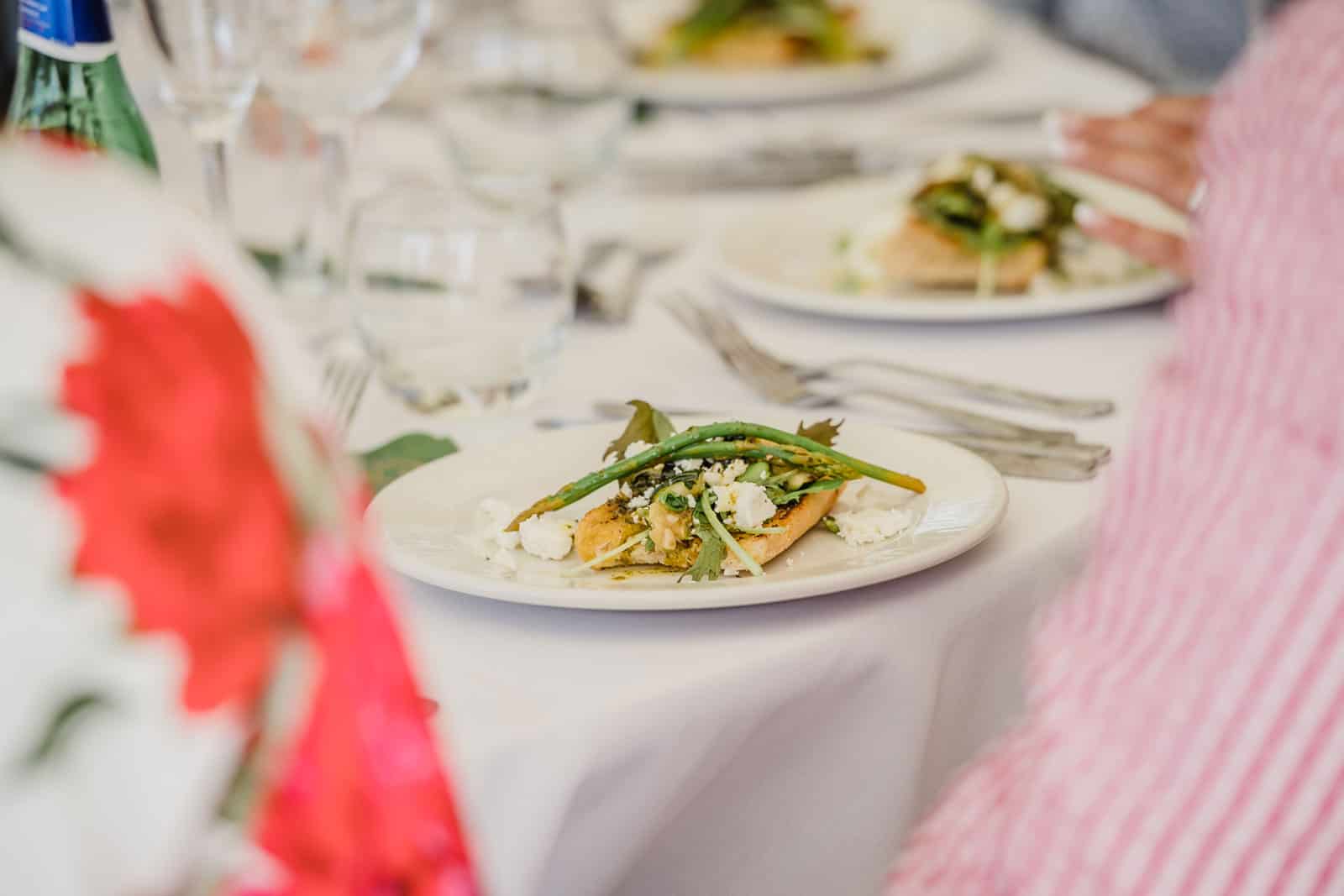 "As soon as we met Mark and David to discuss our wedding menu, we knew we had made the right decision in choosing them. They're so friendly, fun and flexible and make your dream wedding menu become a reality. They're brimming full of ideas to share and are so passionate about what they do as well as being fully open and welcoming to your own ideas, which makes them a perfect choice as a wedding caterer."
– Rebecca and Simon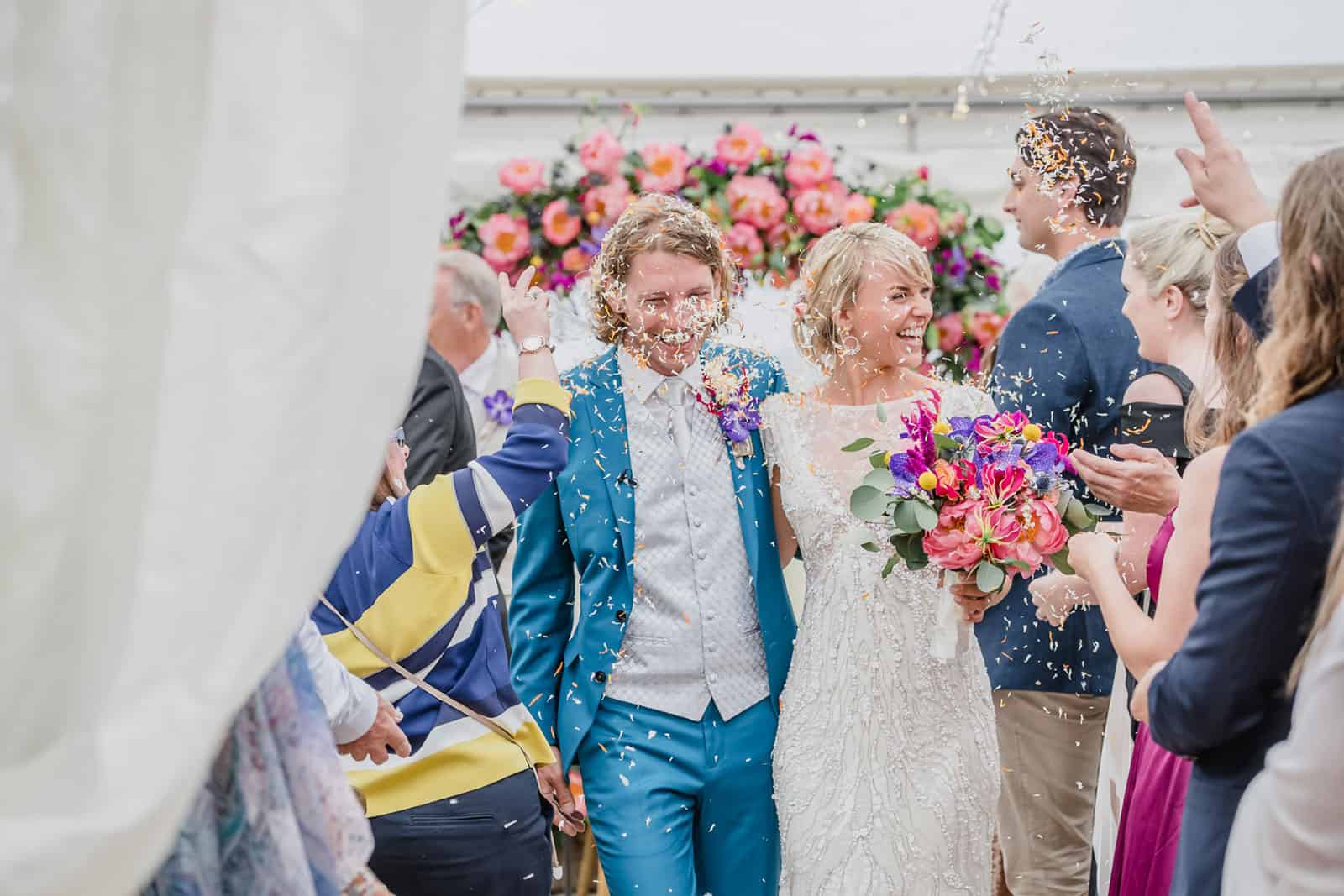 White Radish support good, clean and fair food for all. Their passion is creating stylish wedding sharing platters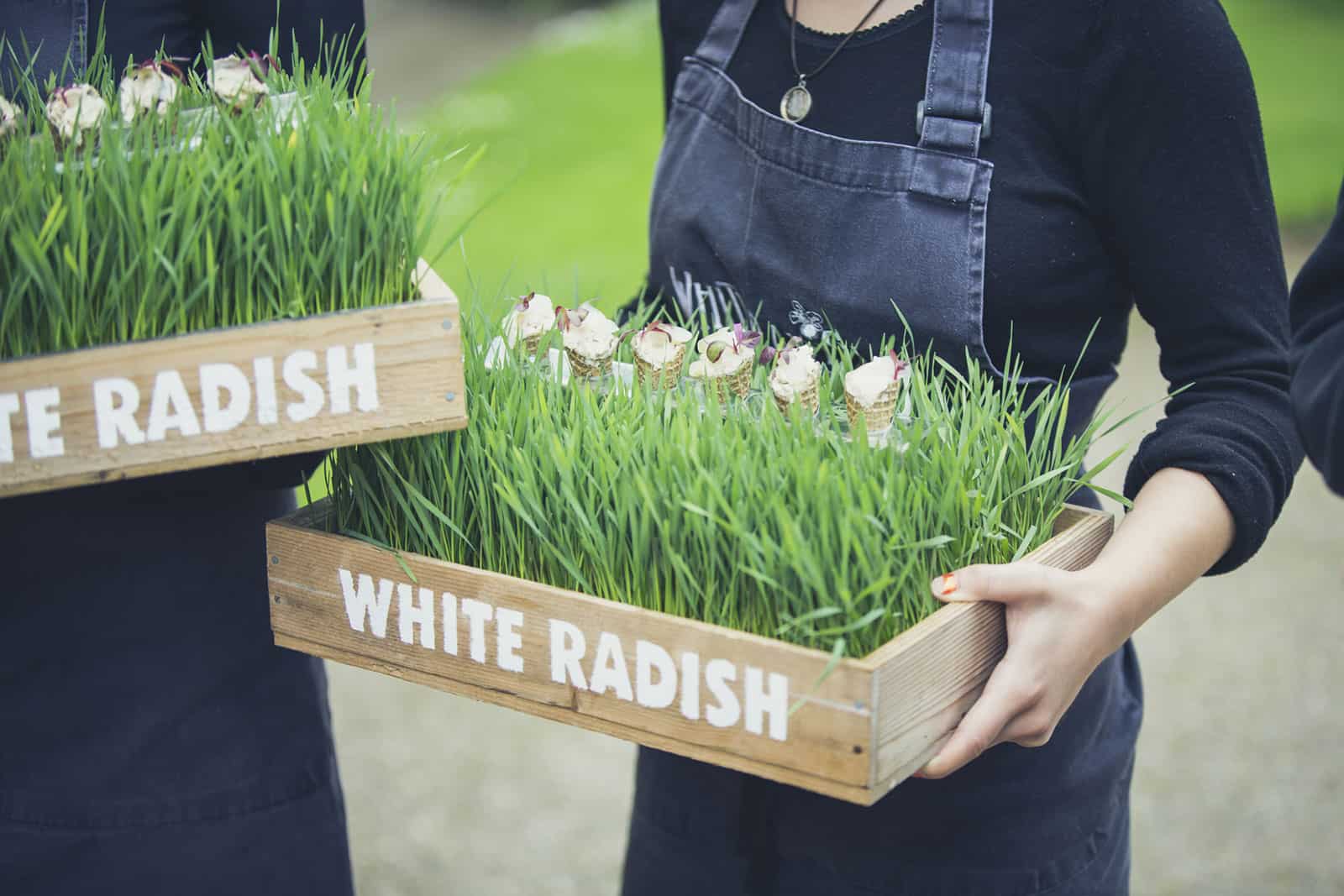 Top tip a sharing platter is a great way to get your guests talking!
This duo pride themselves on seeking out exceptional produce from artisan Cornish suppliers and changing their recipes and menus according to the seasons. Delivering expertly prepared dishes featuring bright, beautiful fruits and vegetables that also celebrate the seasons. 
Remember that we mentioned in our intro about getting creative with your canapés…presenting delicious bites in cones, cups, or on a spoon? White Raddish are the Queens of beautifully original wedding canapé presentation.
If you like the idea of wowing your guests with beautifully stylish, delicious canapes and a laid-back 3-course wedding barbeque (…you heard us correctly), then White Raddish are the perfect wedding caterers for you.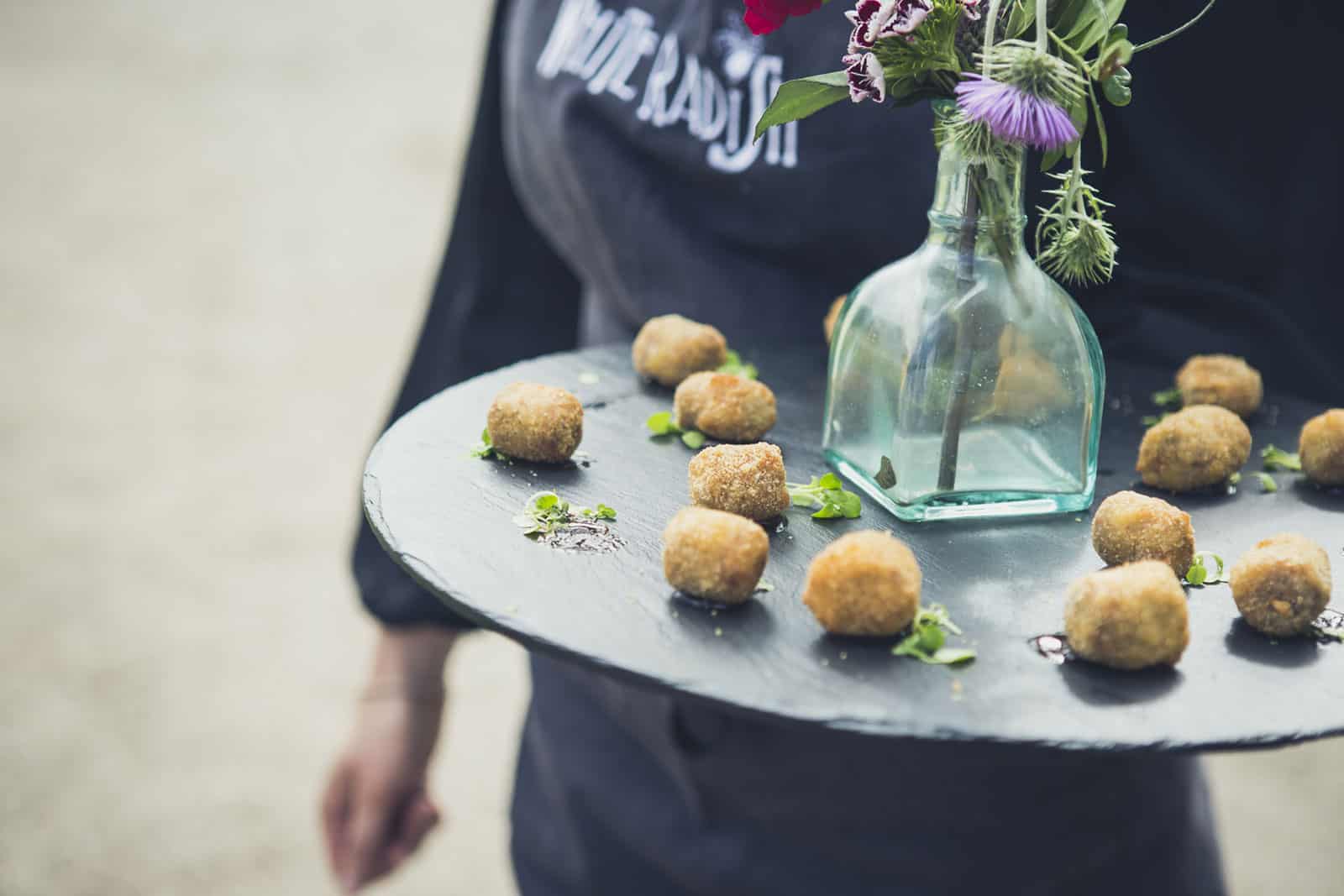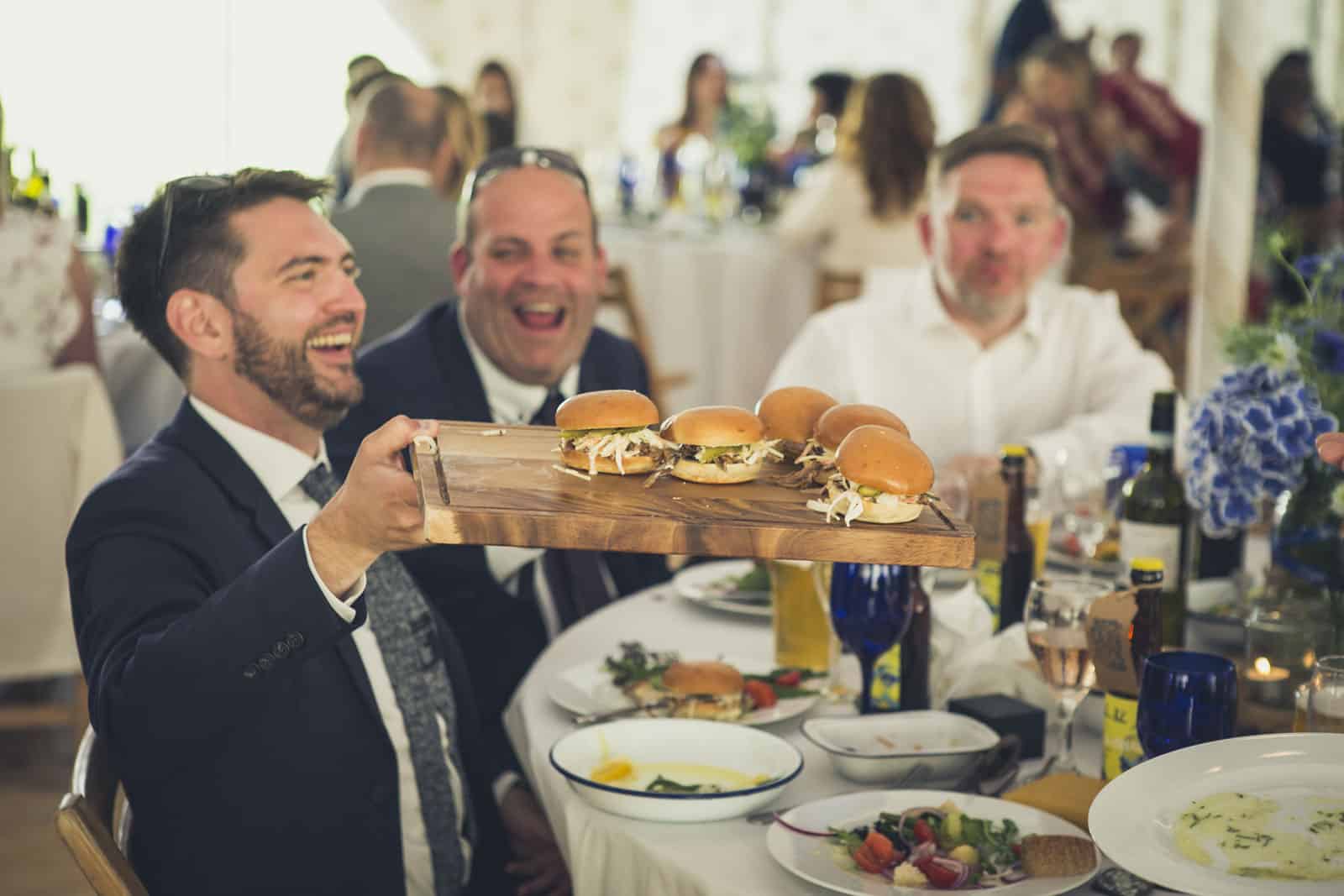 "From the canapés to the main event, the food was delicious. Our guests are still talking about the brisket burgers and the Newlyn mackerel."
– Liz and Joe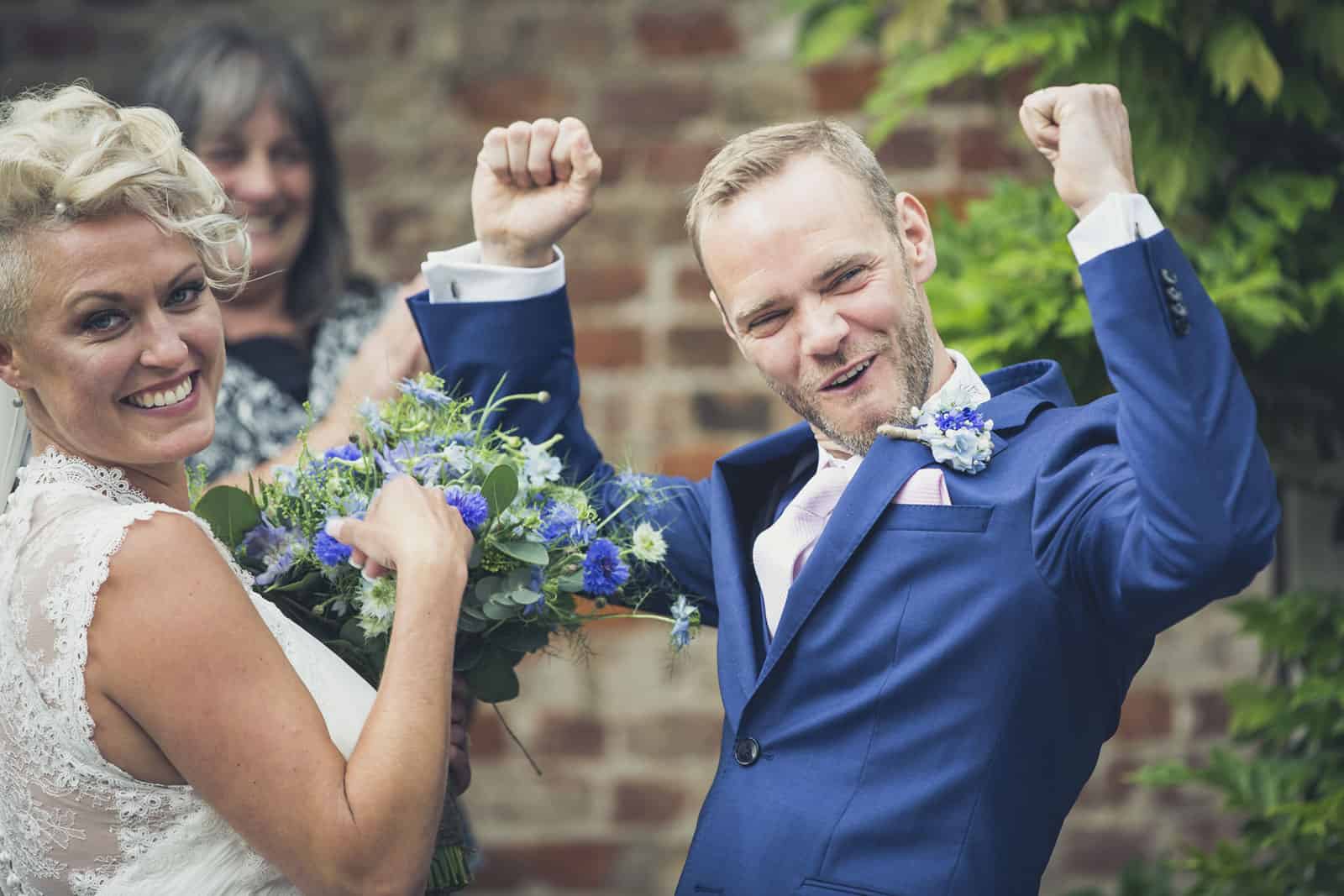 We have featured just three of our many selected suppliers, so don't forget to look at all our recommended wedding caterers!
IMAGE CREDITS:
Kerra's Catering Exposure Photo Agency
Dish Cornwall Featured Wedding Photographer Laura Buffery Photography
White Radish Apple B Images