Eco-friendly Wedding Stationery by RoCha Designs
Ideas for the eco bride!
The rise of the eco-bride! There are many different ideas when it comes to doing your bit for the environment and in this guest blog Julie Ann of RoCha Designs writes about seeded paper a great alternative for your wedding stationery.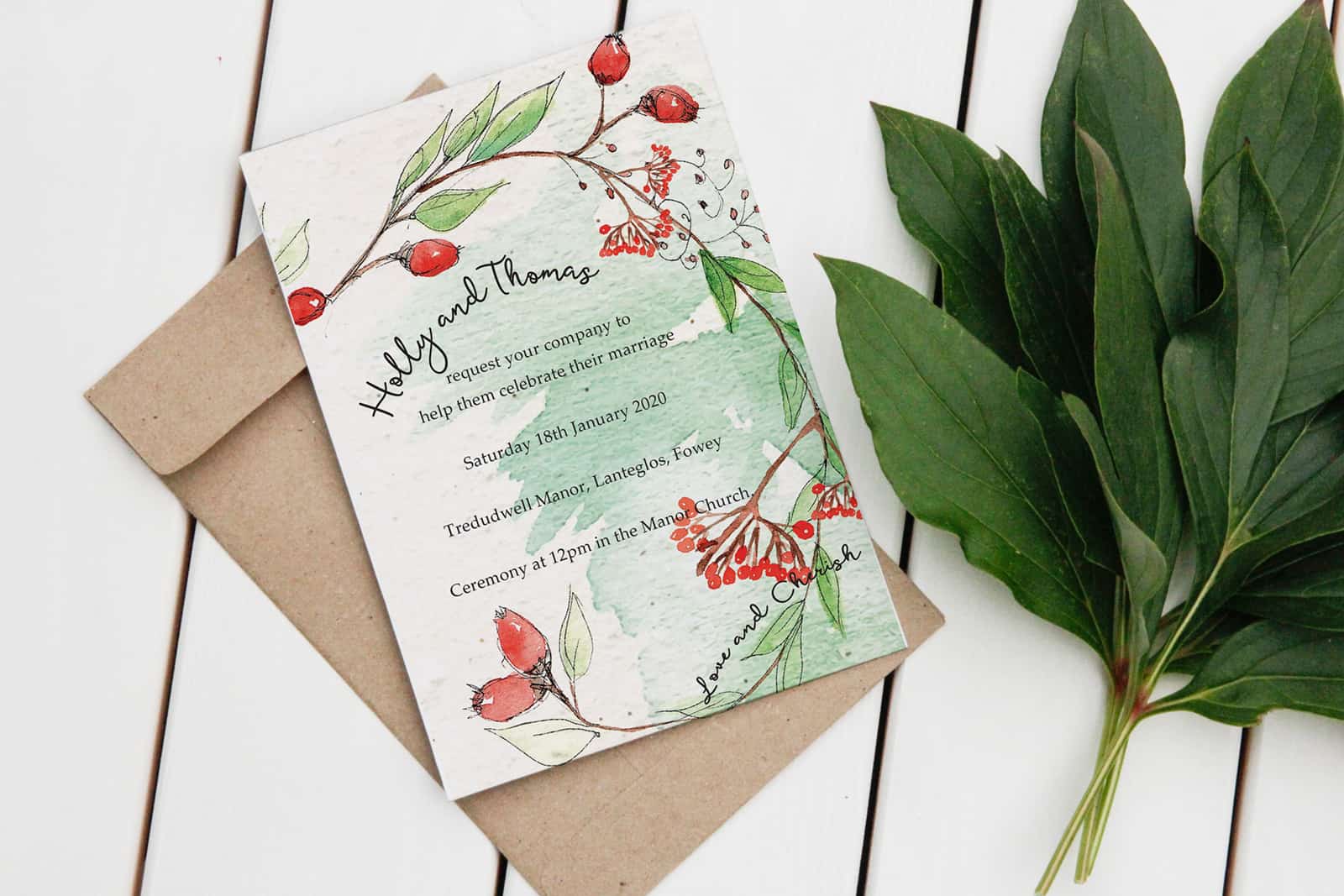 Hi! My name is a Julie Ann of RoCha Designs. I live in gorgeous Cornwall and I design and create bespoke stationery.
Couples are actively asking for eco wedding stationery
After attending various wedding fayres, I soon realised that couples were actively asking for eco/sustainable wedding stationery, asking about my paper and ink sources.
Already using recycled card, I thought I'd like to also offer seeded paper which would make a great alternative. Made in the UK, these are all handmade which gives the paper an organic texture and appearance therefore, each and everyone is one of a kind, giving them an authentic look.
So, from save the dates right through to place names and menus, I can print any design using my eco-friendly printer.
The fun bit!
Once the paper is used, simply lay in soil, water, and watch the pretty wildflowers grow! Your guests will love this.
⠀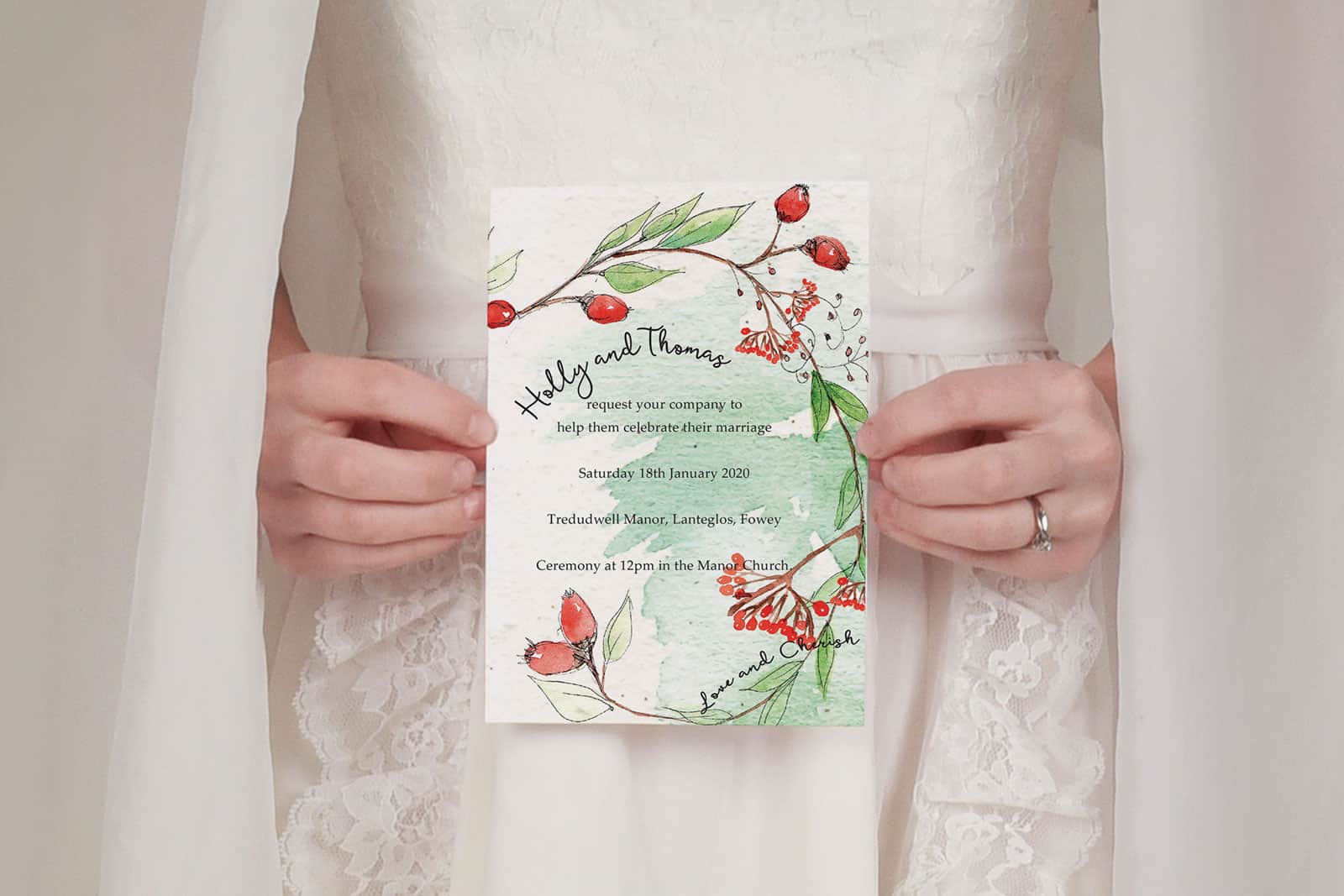 So much waste is leftover from weddings, all for just one ( all-be-it amazing ) day! Lots of venues are now accommodating sustainable weddings which is amazing.
⠀
Wouldn't it be great if future brides and grooms chose more alternative eco option, and as suppliers, we could try and help reduce this waste within our niche industries, offering couples alternative options to choose from.
⠀
Things are definitely moving in the right direction.
If you enjoyed this post you may also like this Seasonal Sustainable Floral Designs by 3 Acre Blooms