Wedding Celebrants. Everything you need to know
How to Have a Unique and Memorable Wedding Ceremony with a Celebrant
Your wedding ceremony is one of the most important parts of your big day! It is a time to exchange vows, say "I do", and celebrate your love for one another in front of all your family and friends.
While traditional weddings are lovely, more and more couples are opting for unique and memorable ceremonies that truly reflect their personalities. This is where having a celebrant comes in!
In this blog post, we will answer these six questions:
Wedding Law Reform
Wedding Celebrants Cornwall
Planning a Celebrant Wedding in Cornwall?
Here are three of the best Wedding Celebrants in the county: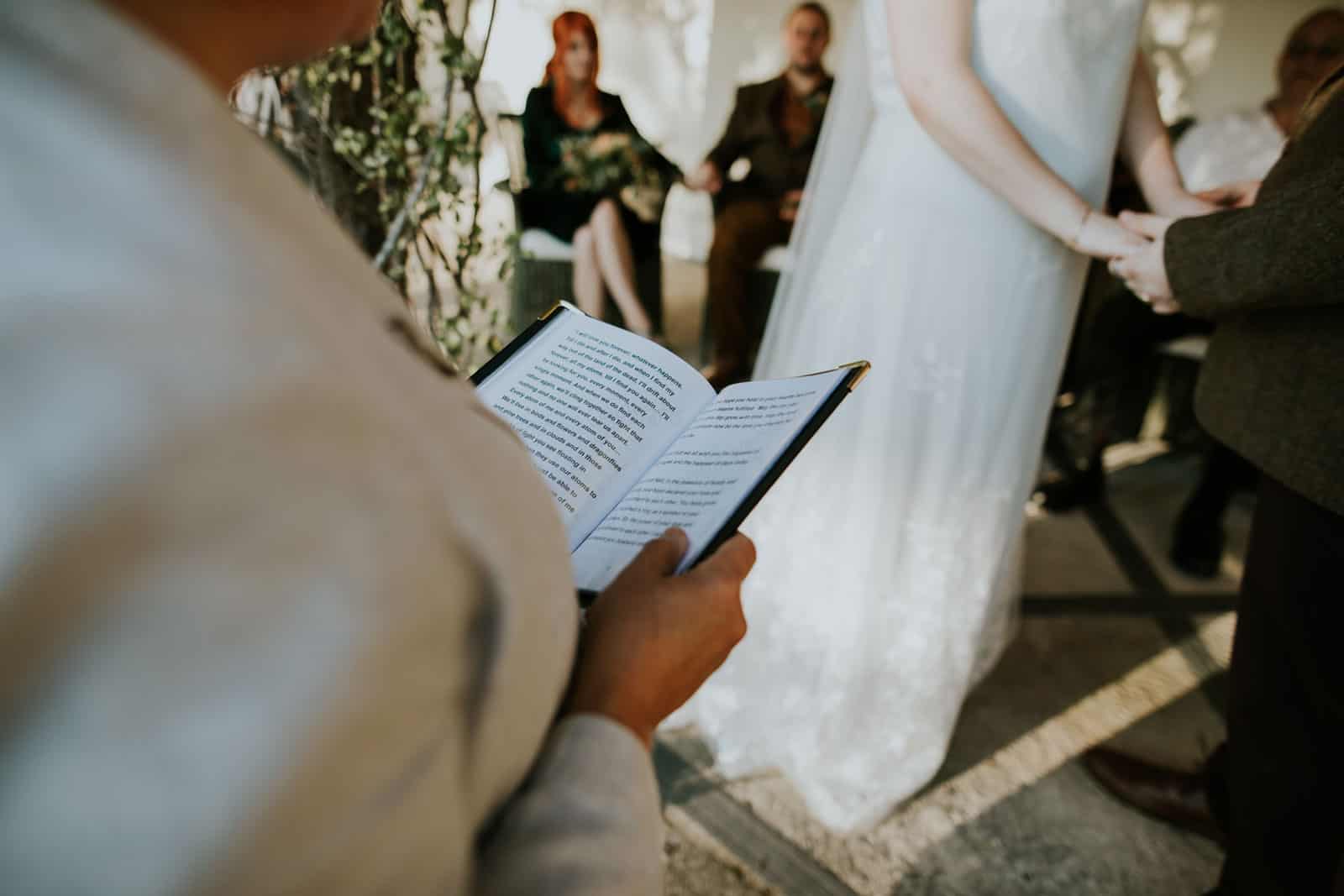 What is a Celebrant Wedding Ceremony?
Celebrants specialise in crafting custom wedding ceremonies that are personal, meaningful, and reflective of the couple's relationship.
If you are looking for an alternative to a traditional wedding ceremony, then a celebrant-led wedding may be the perfect option for you! Keep reading to learn more about what a celebrant can do for you and how to find the right one for your big day.
There are two types of celebrants, humanist celebrants and independent celebrants
(independent celebrants are also known as civil celebrants)
What's the difference between a Humanist Celebrant and an Independent Celebrant?
Humanist
A Humanist ceremony is a non-religious celebration, concentrating on the couple in the here and now. You can include non-religious rituals such as a sand ceremony or something of specific cultural significance and can add poetry and prose and the singing of songs, but prayers or religious readings of any sort would not play a part in a Humanist celebration.
Independent Celebrant
An Independent or Civil Celebrant is focussed on the couple and will work with them to tailor the celebration to be exactly what they wish it to be. They can include religious and spiritual content and work with religious leaders if wished. They can also add rituals and cultural references to truly personalise the celebration.
What's the difference between Registrars and Celebrants?
Registrars
The ceremonies they conduct must take place in Registration Offices or licensed areas of venues approved by the Local Authority, and they are legally binding. They use a mainly generic official script which can be slightly personalised for each couple; however, religious and spiritual references are prohibited by law, and they do not usually allow any rituals to be part of the ceremony. After the ceremony, you will be legally married.
Celebrants
Celebrants are usually self-employed and their ceremonies are not legally binding. A legal marriage has to be undertaken either and most usually by the Registration Service or in a religious service such as one in the Church of England. You can have the legal or celebrant-led ceremony first, but most couples prefer to get the legal ceremony at a Register Office completed first – allowing them to concentrate on and enjoy the celebrant-led celebration.
Why Have a Celebrant?
There are many reasons why couples opt for a celebrant-led ceremony.
First and foremost, celebrants work closely with couples to get to know them as individuals and as a couple. This helps them craft a unique, far more bespoke ceremony that tells your love story in a way that is personal, intimate, and authentic.
Another big reason couples choose celebrants is that they provide couples with complete control over their ceremony. From the readings and music to the wedding vows and traditions, everything is up to you! This ensures that your ceremony is exactly how you want it and that it reflects your personalities as a couple.
Finally, celebrant-led weddings allow you to have your wedding ceremony anywhere! Whether you want to get married at your own home, on a beach or at your favourite restaurant, the sky's the limit when you have a professionally trained celebrant leading your ceremony.
What does a celebrant do at a wedding?
The Many Roles of a Celebrant at a Wedding
While many people think of a celebrant as someone who simply leads the wedding ceremony, there is much more to their role than that. They are responsible for creating and officiating your ceremony, and they will work with you to ensure that it is everything you have always dreamed of. They will work with you to plan the perfect ceremony, whether it's at your home or in one of the many licensed venues across Cornwall. You can even hold your ceremony outdoors! In Cornwall, you can have a ceremony on the beach or even on a cliff.
They can also help you with writing if you plan to write your own vows. Traditions and rituals can be included, and you can even have your family, friends, and pets involved too! Your chosen Celebrant will help make your wedding ceremony special and unique.
A celebrant can help you write your own vows.
If you're unsure where to start with your vows, a celebrant can help. They will discuss what kind of tone you want for your vows and ask about any special details you want to include. They will then work with you to craft vows that perfectly capture your relationship.
A celebrant can help you choose readings and music for your ceremony.
Your celebrant will have a wealth of experience able to offer you helpful advice and knowledge about what makes a ceremony complete. They can help you select meaningful readings and choose music that will set the perfect tone for your big day.
A celebrant can create a custom ceremony just for you.
While many couples opt for traditional ceremonies, some prefer something unique to them. If this is something that interests you, your celebrant can work with you to create a custom ceremony that reflects your personalities and relationship.
A celebrant can officiate your ceremony without religious overtones.
Not all couples want religious elements in their ceremony, and that's perfectly okay! A celebrant can officiate your ceremony without any reference to religion, ensuring that everyone feels comfortable and included on your big day.
As you can see, there is much more to the celebrant's role than simply leading the wedding ceremony. If you're looking for someone to help make your big day special, take a look at all the celebrants featured on eeek!
How to Find the Right Celebrant
When choosing a wedding celebrant, it's important to find someone you feel comfortable with You should also consider their experience, as well as their fees. It is important to remember that your wedding celebrant will be with you on one of the most important days of your life, so you want to make sure that they are someone you can trust.
Using eeek! Weddings will help you find someone who shares your vision and makes your wedding dreams a reality. We recommend only the best wedding celebrants. Our website takes all of the guesswork out of planning your wedding in Cornwall.
In conclusion, a wedding celebrant is the perfect choice if you are looking for an alternative to the traditional wedding ceremony! They will work with you to create the perfect ceremony for you and ensure that your day is everything you have always dreamed of.
Wedding Law Reform
The Law Commission of England and Wales have published its paper on the reform of wedding law. They are recommending an "officiant" system rather than the current buildings-based one, which will offer couples more choice over where and how their wedding can take place. The Government now has to decide how to take these proposals forward to allow couples greater freedom than ever!
Further Reading on the Law Reform
The main law which governs marriage is from 1836 and has failed to keep pace with modern life. You can read more about the recommendations to reform weddings law by clicking the link below.
The Cornish Celebrants
Cornish Celebrants have been helping couples celebrate since 2014! With a wealth of experience they work with you to ensure that the ceremony is as special and unique as you are.
Their ceremonies put the heart into your wedding day wherever you choose to celebrate. They craft and deliver meaningful and heartfelt ceremonies, full of smiles and a few happy tears but always keeping the couple centre stage.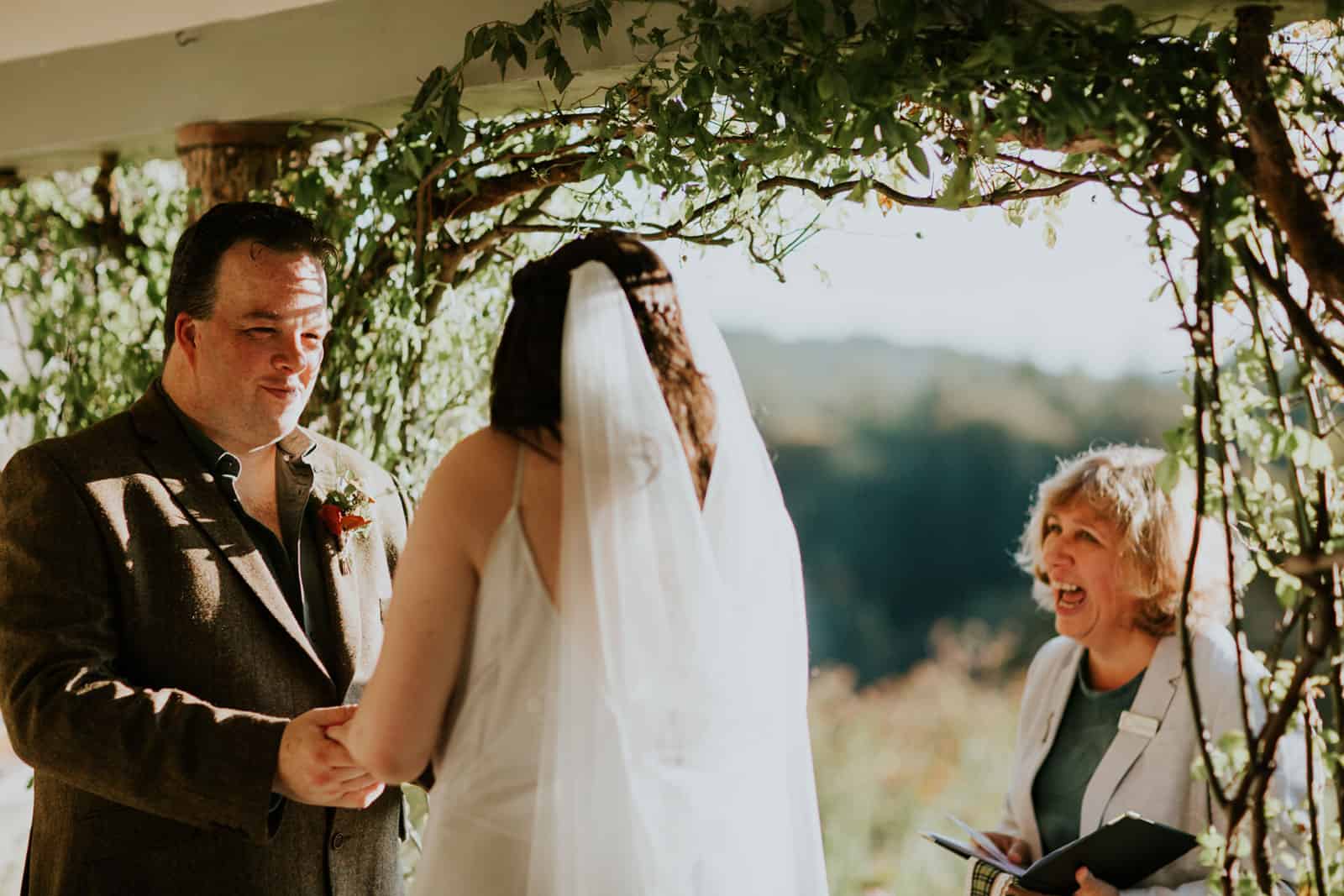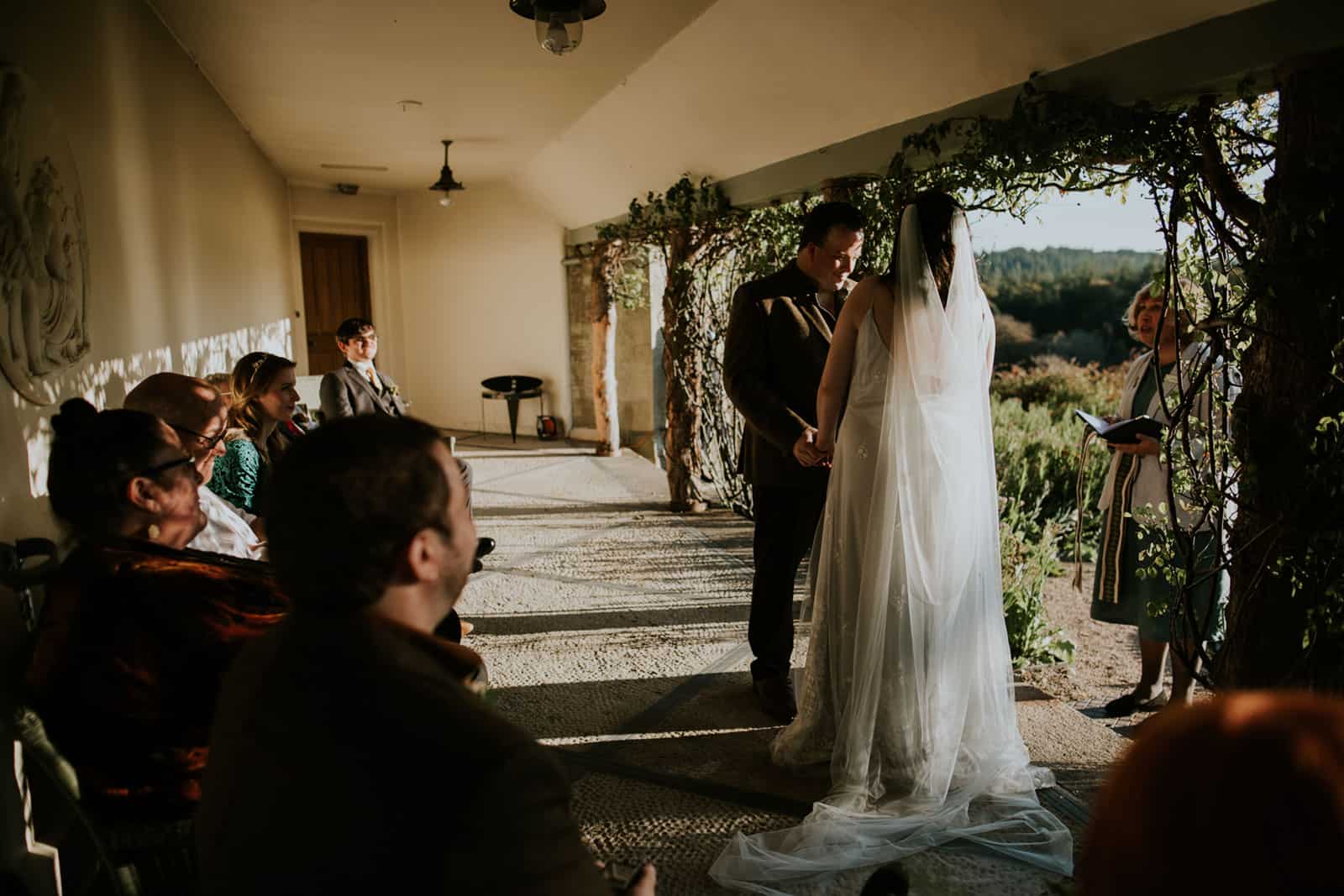 Perfect Day Ceremonies
From start to finish, Perfect Day Ceremonies will help you create a ceremony that is uniquely yours and reflects your values and beliefs.
Their ceremonies are personal, meaningful, and always reflect the unique love between two people. They take care in designing each one so that it feels like a reflection of you as a couple. You won't find anyone who puts more love into their work than they do.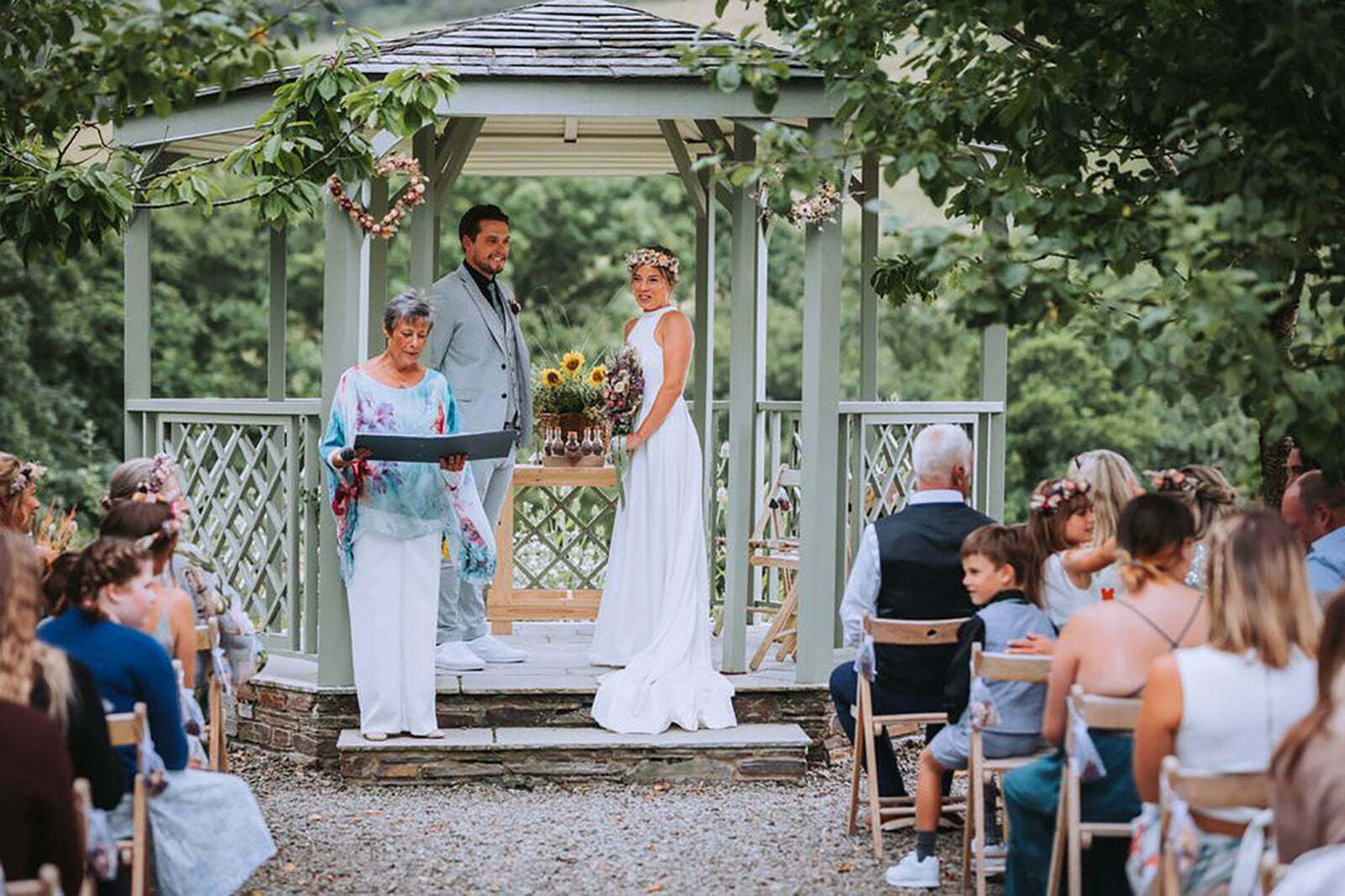 Wild Blessing Ceremonies offers a one-of-a-kind celebratory ceremony for couples who want to celebrate their love in a wild and natural way. Specialising in outdoor ceremonies that are personal, meaningful, and unforgettable.
Working with you to create a ceremony that is perfect for your unique relationship. Wild Blessing Ceremonies believe that every couple deserves their own special moment to declare their love for each other – let Wild Blessing help make your dream wedding a reality.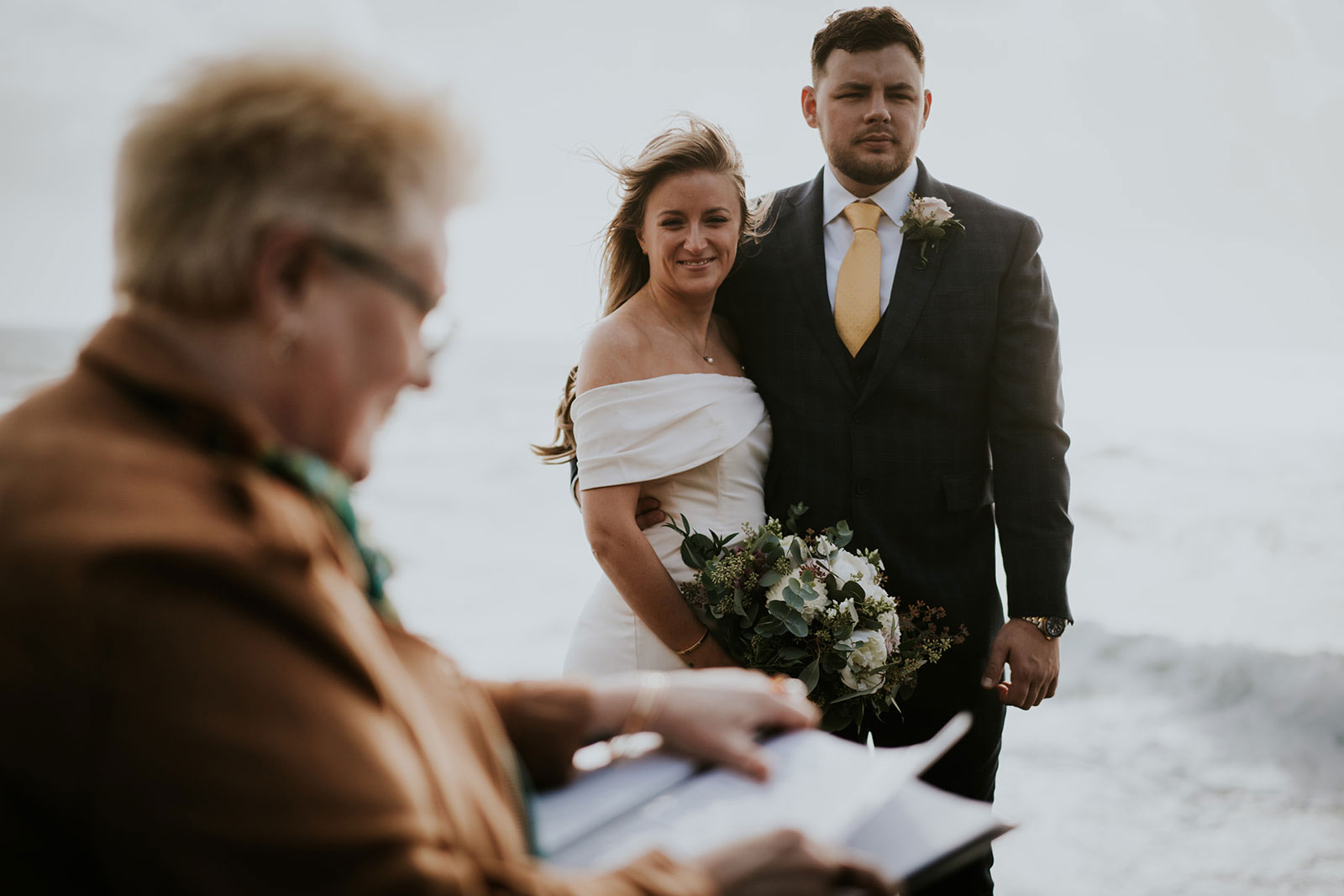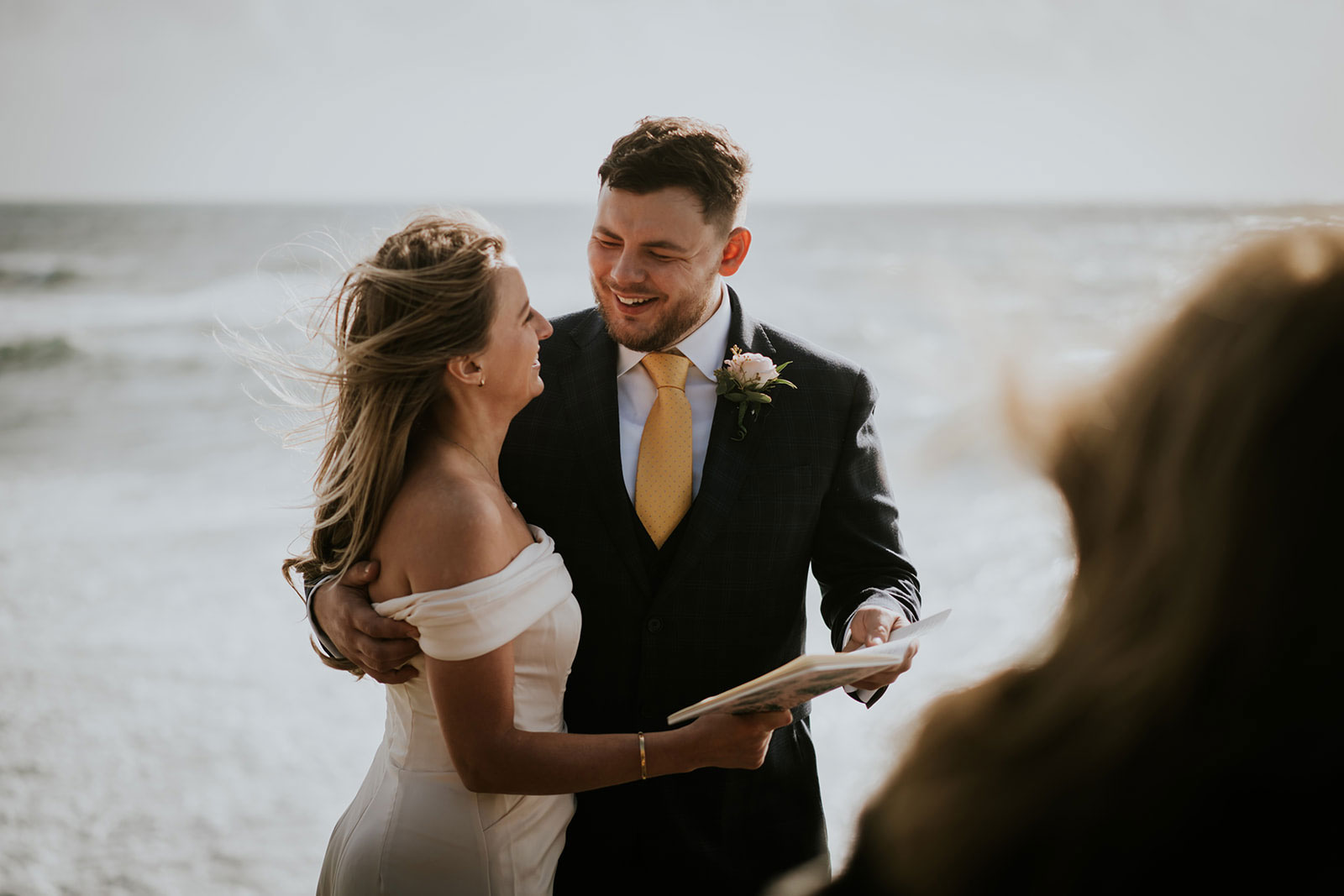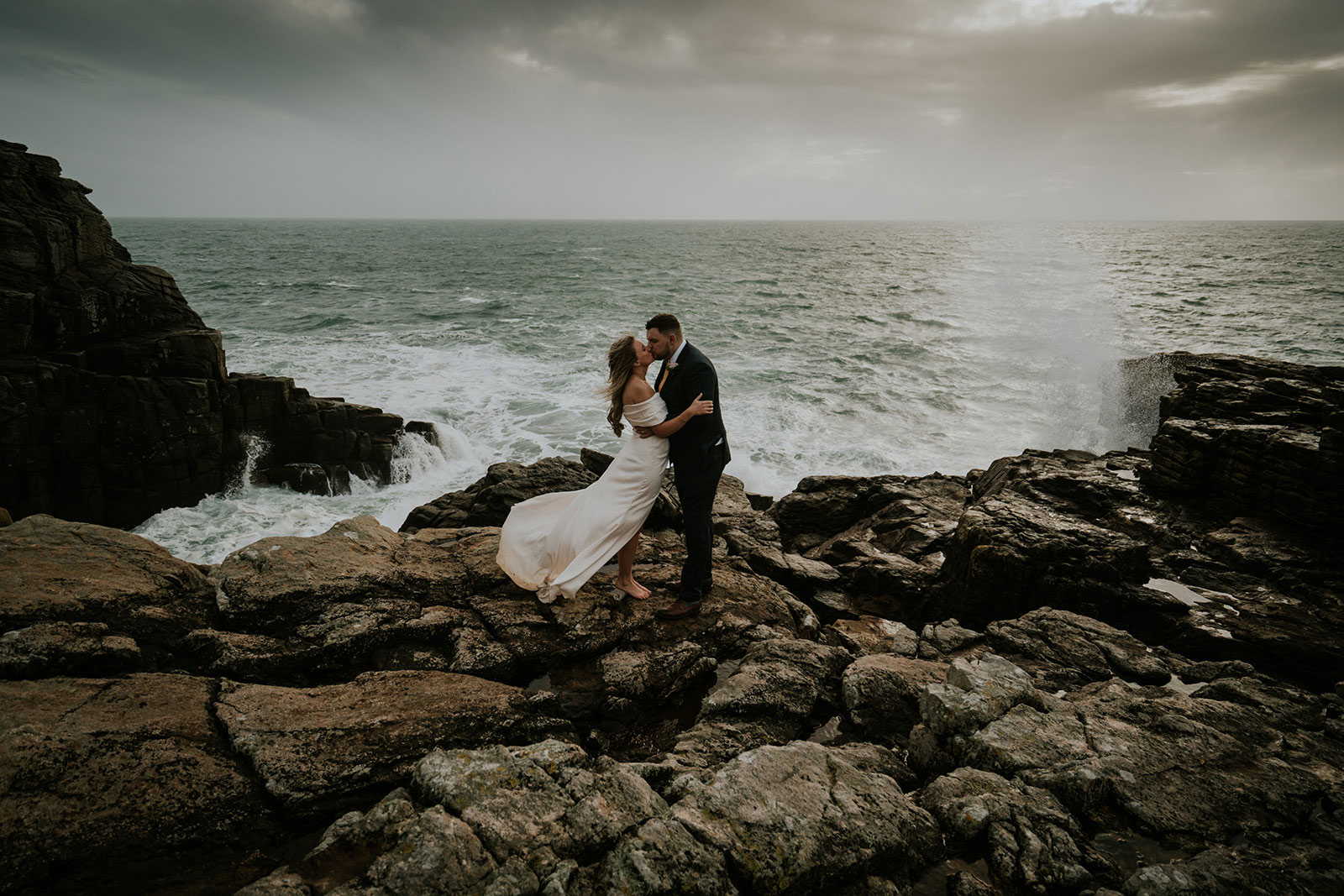 Discover more articles of interest
5 Tips when choosing your Wedding Ceremony Readings
A guest blog post by The Cornish Celebrants. Why Celebrant led Weddings?
Happy Planning!