3 Beach Wedding Venues, Cornwall
Do you think it's impossible to feel the sand between your toes on your wedding day in the UK?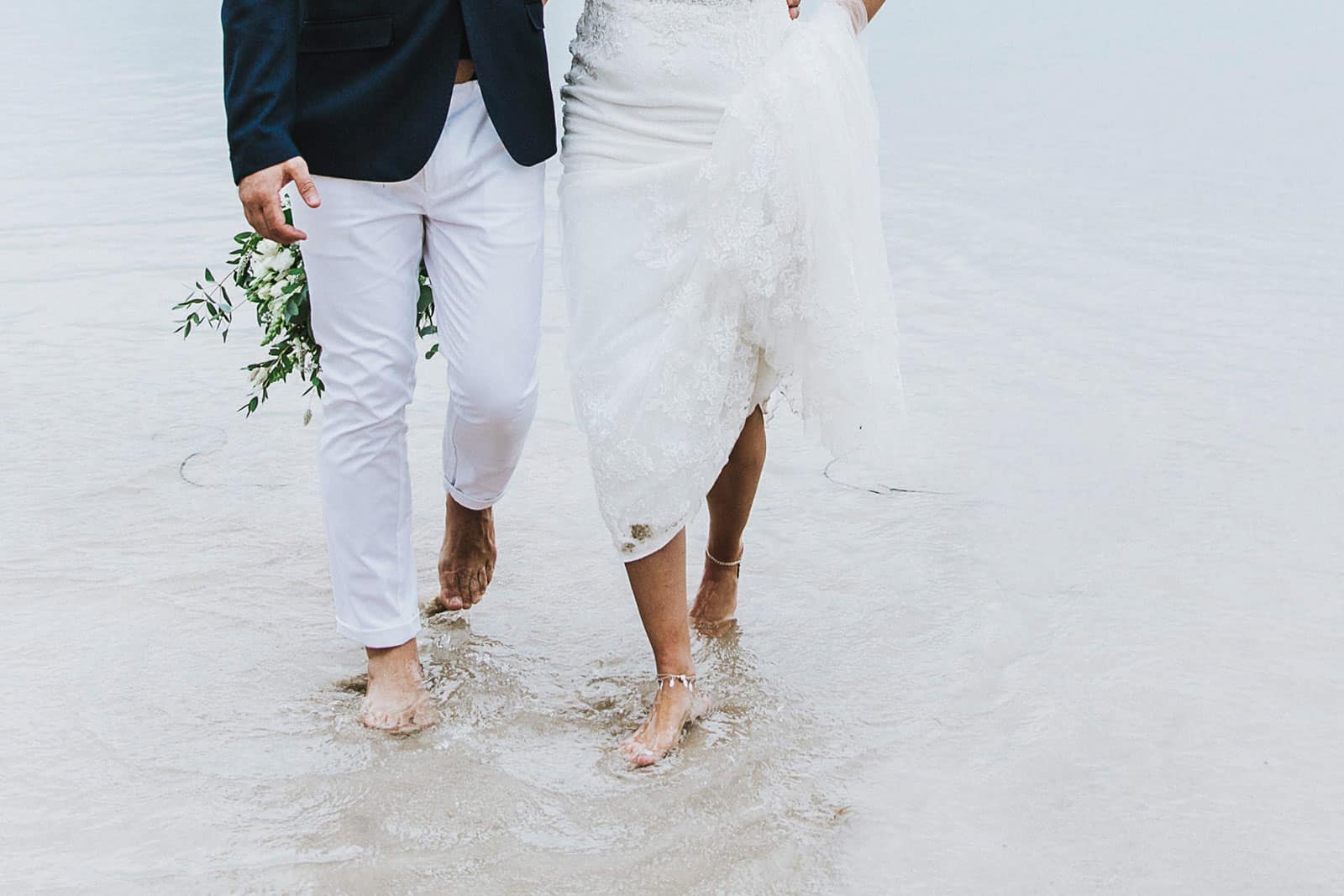 Think again! You can have that perfect beachfront paradise right here in Cornwall
Cornwall is a beautiful place to have a beach wedding, and there are many amazing beachside wedding venues to choose from. In this blog post, we will take a look at three of the best beach wedding venues in Cornwall. We will also discuss what to look for when choosing a beach wedding venue and provide some tips for making your beach wedding day unforgettable!
Are you considering having a beach wedding? If so, you're making a great choice! There are many reasons why beach weddings are so popular. Here are just a few of them. Our top three picks of what's available in Cornwall.
1. The setting is beautiful and relaxing.
Beach weddings offer a stunning natural backdrop that is guaranteed to make your wedding photos look amazing. What's more, the sound of the waves crashing against the shore is incredibly calming and will help you to relax on your big day.
If you're looking for a truly unique and memorable setting for your wedding, then a beach venue is definitely worth considering.
2. It's a unique experience that your guests will love!
If you're thinking about having a beach wedding, don't assume that means forgoing any elegance or class. Beach weddings can be both chic or rustic-beach themed with selected traditional touches.
Your guests will also love the relaxed atmosphere of a beach wedding. They will be able to kick back and enjoy the day without worrying about getting too dressed up or feeling out of place.
A beach wedding is the perfect way to give your guests an experience that they will never forget!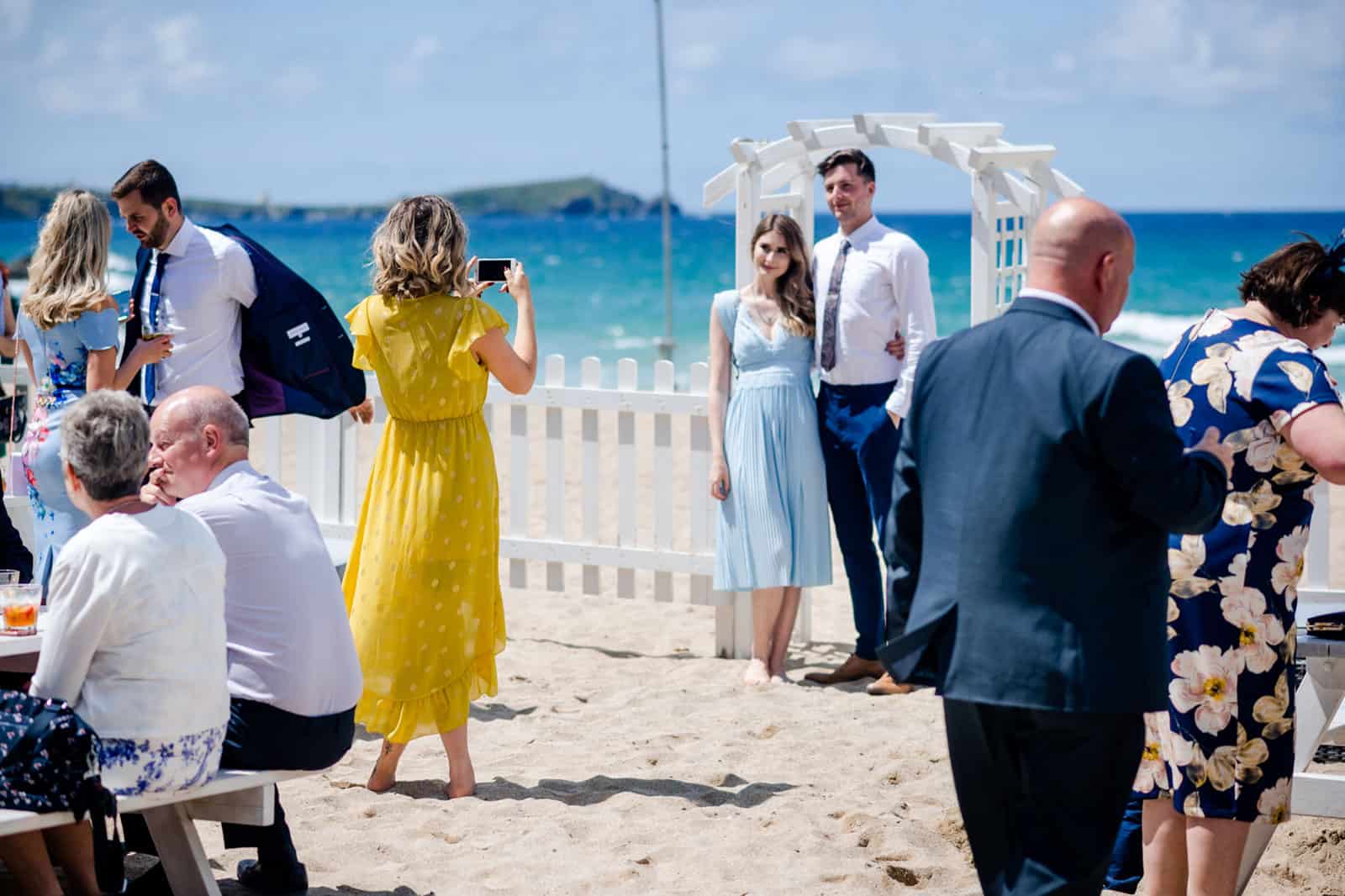 What should you look for when choosing a beach wedding venue?
Here are a few things to keep in mind:
Location:
Obviously, you will need to choose a location that is convenient for both you and your guests. You should also consider the weather conditions and whether the venue has a backup plan in case of bad weather.
Capacity:
Check the venue's capacity so that you can be sure it can accommodate all of your guests.
Price:
Beach wedding venues can sometimes be more expensive than traditional venues. However, there are usually plenty of affordable options available if you do some research.
Simplicity:
The rules at a beach wedding tend toward simplicity. Tell guests not to forget their layers, choose sensible shoes, and have fun!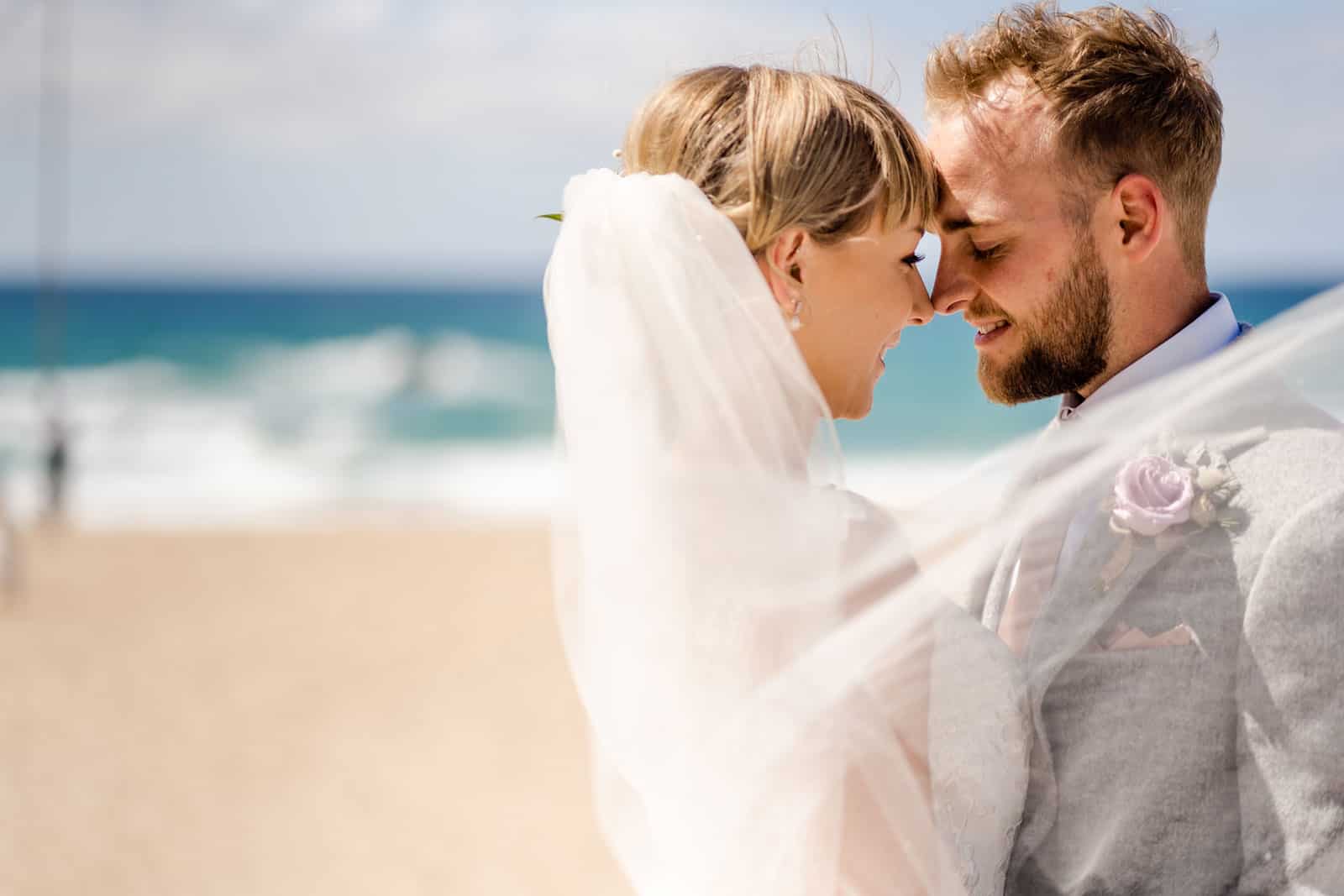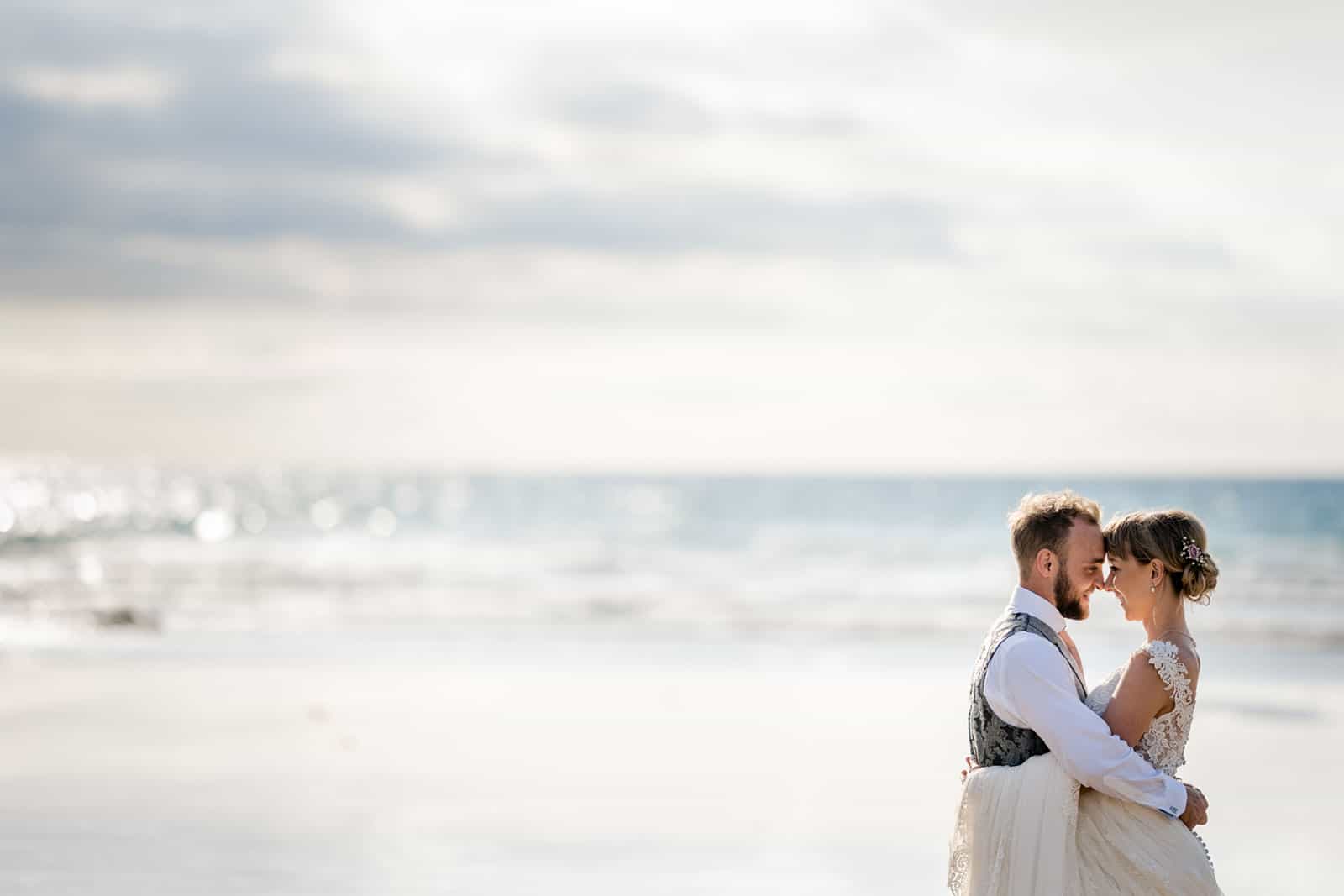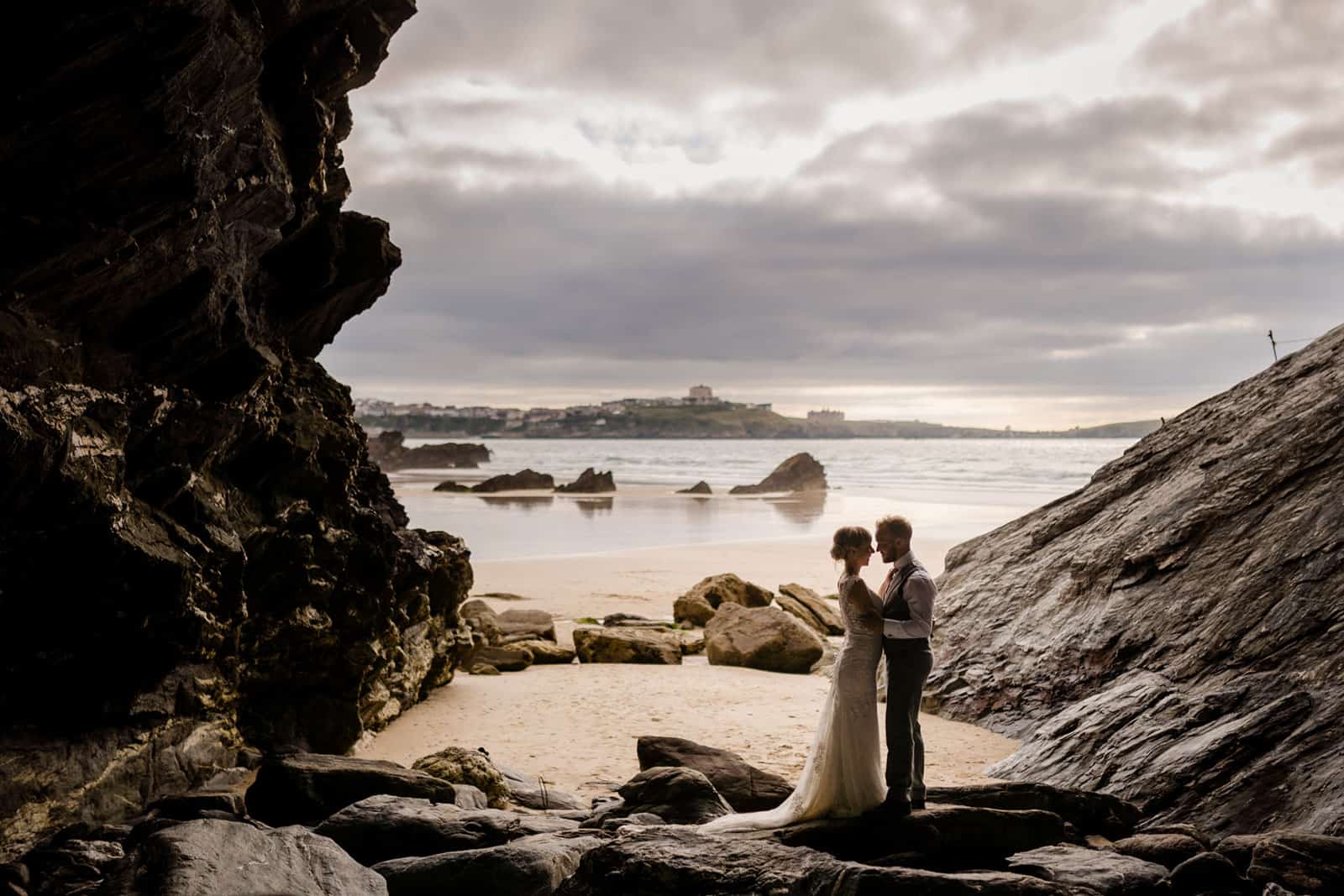 3. There are many wonderful venues to choose from in Cornwall
When it comes to beach wedding venues, Cornwall has a lot to offer. There are many stunning locations to choose from, so you are sure to find the perfect place for your big day. Cornwall has everything from rugged, dramatic coastlines and cliffs to soft white sandy beaches.
4. Beach weddings are fun and laid-back, which is perfect for couples who want to celebrate their love in style!
If you are looking for a fun and laid-back wedding, then a beach wedding or beach elopement is the perfect choice for you. You can relax and enjoy your big day without worrying about things like formalities or dress codes.
And, what's more, beach weddings are incredibly stylish! There is something about getting married by the sea that just oozes romance and elegance.
So, if you are looking for a beautiful and stylish venue, then a beach wedding venue in Cornwall is definitely worth considering!
The salty air and gentle waves lapping at your toes are enough to make anyone feel happy and loved. And who doesn't need some good vibes on their wedding day?!
Discover more articles of interest
Some of the best Coastal Wedding Venues in Cornwall
Beach Wedding Venues in Cornwall
Wedding Venues in Cornwall
Let's take a look at some of the best Cornwall has to offer!
You won't find a more picturesque location than these 5 beautiful coastal wedding venues. Whether you're looking for an idyllic spot to wear your dream beach wedding dress or front row seats along the coastline so that everyone can see the breathtaking sunset, we guarantee one amazing day surrounded by loved ones at each of these stunning locations! Here are just a few of the best beach wedding venues in Cornwall:
Lusty Glaze Beach Weddings
What more perfect place to start married life than with sand between your toes, an epic sea sunset as your backdrop and the sound of waves? If you're looking for a truly bespoke beach wedding, then look no further than this stunning venue, with its own private cove and sea views across the Atlantic Ocean.- it doesn't get much more picturesque than Lusty Glaze Beach weddings.
You will be blown away by this stunning location. The mood is set to create an unforgettable experience, with incredible views and a relaxed, laid-back and romantic atmosphere.
Anything but traditional, Lusty Glaze is a one-of-a-kind venue that offers unique and personalised services for your wedding day. From elopements to civil ceremonies, they have you covered with an expert team on hand at all times, ready to make sure everything goes off without any hitches!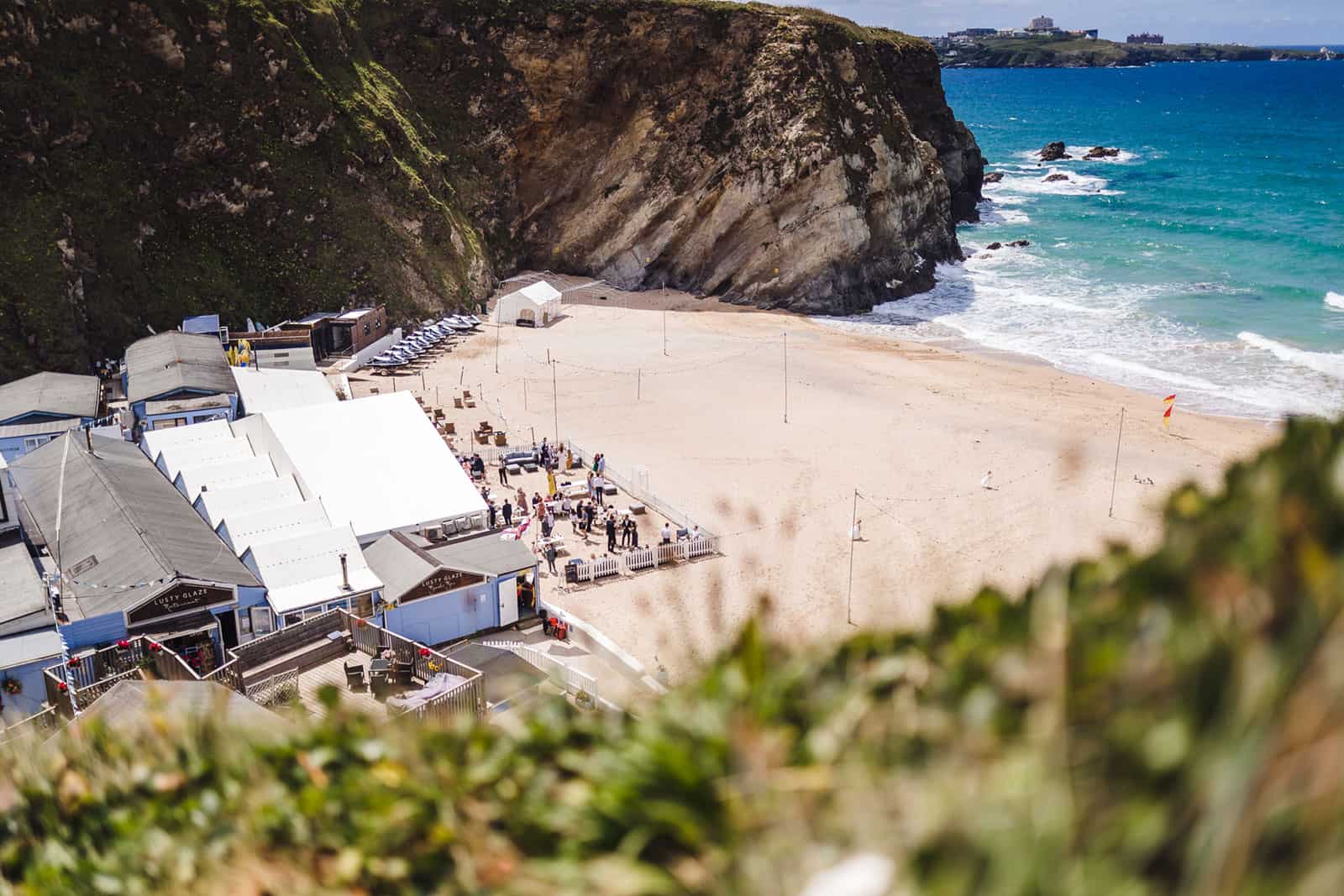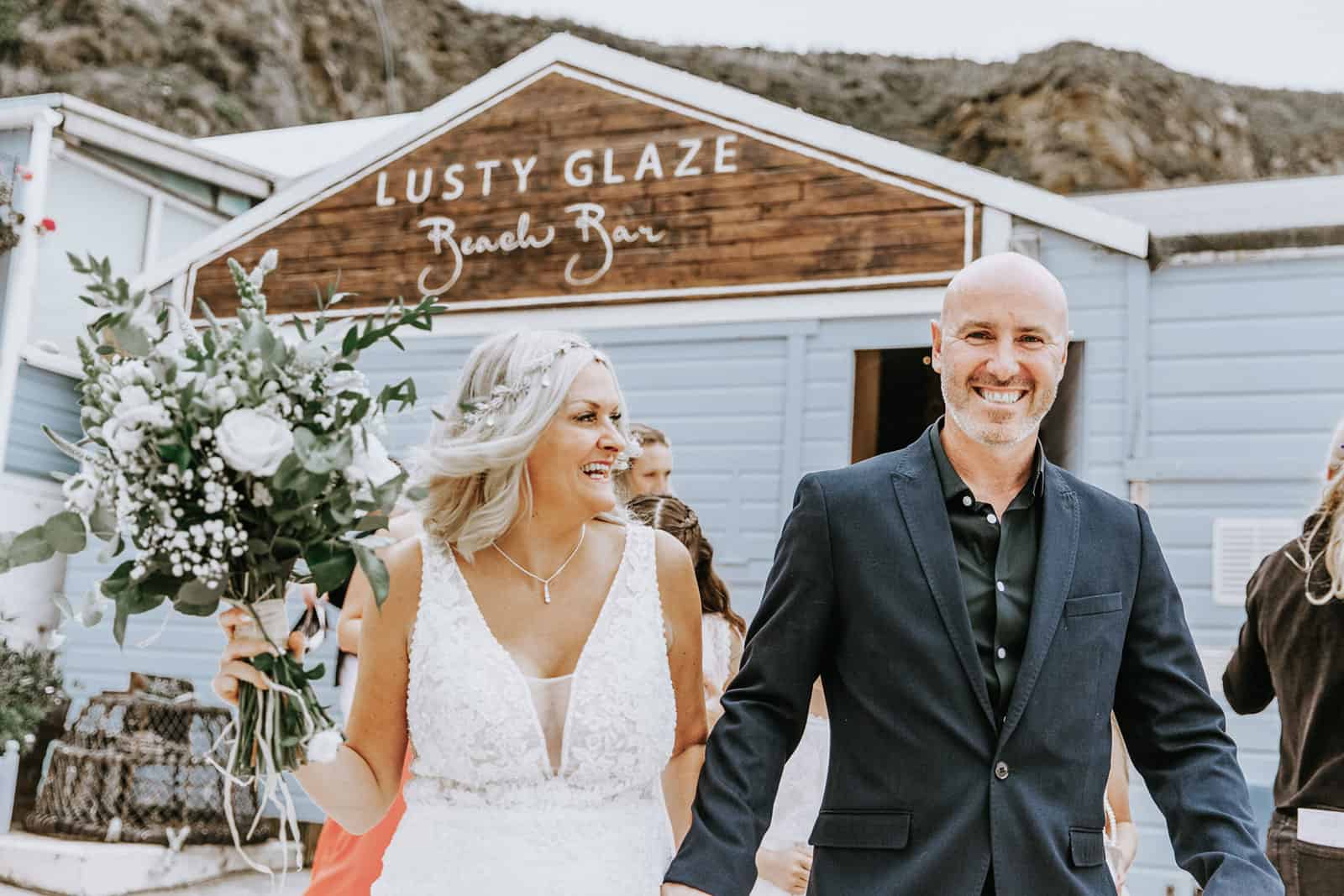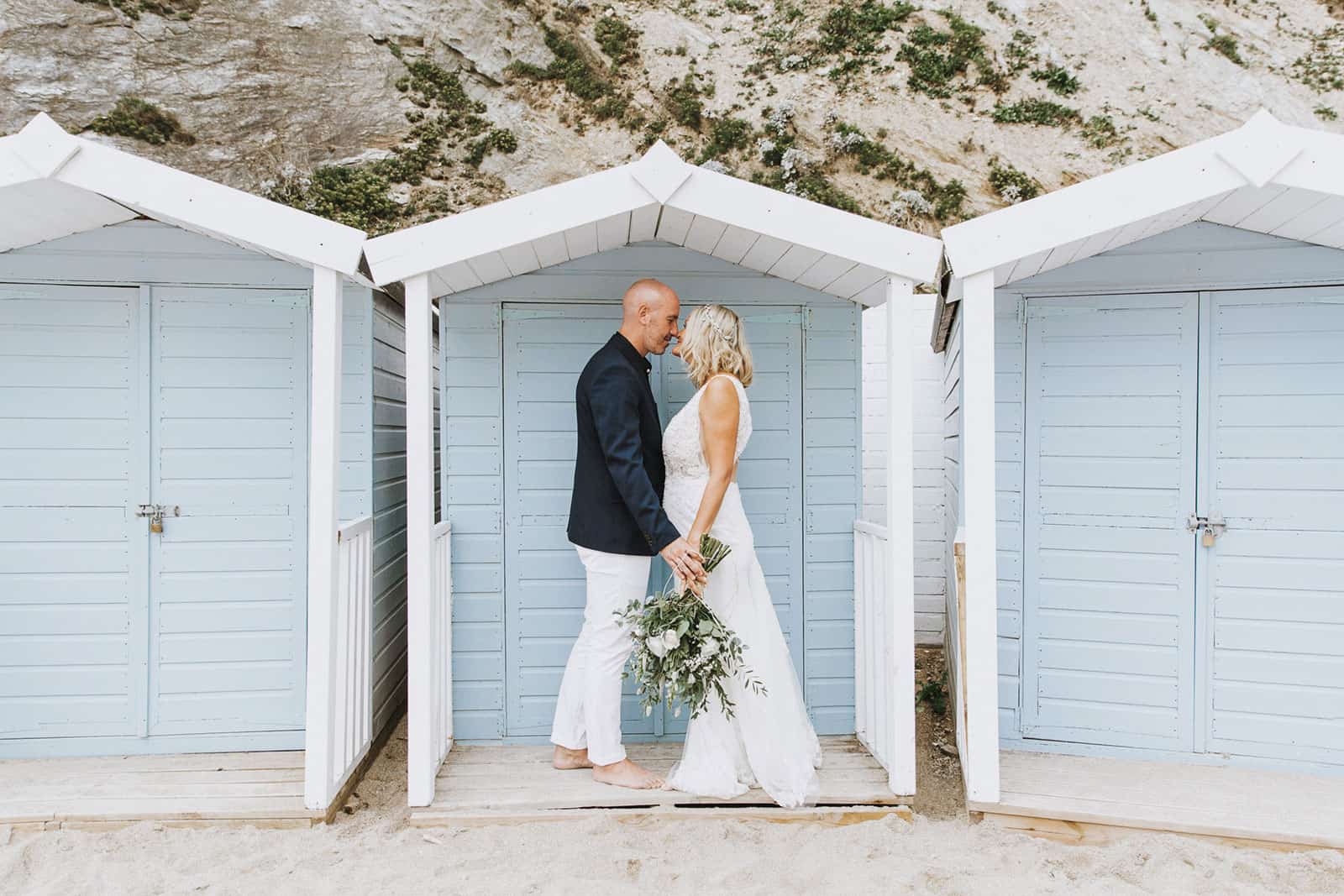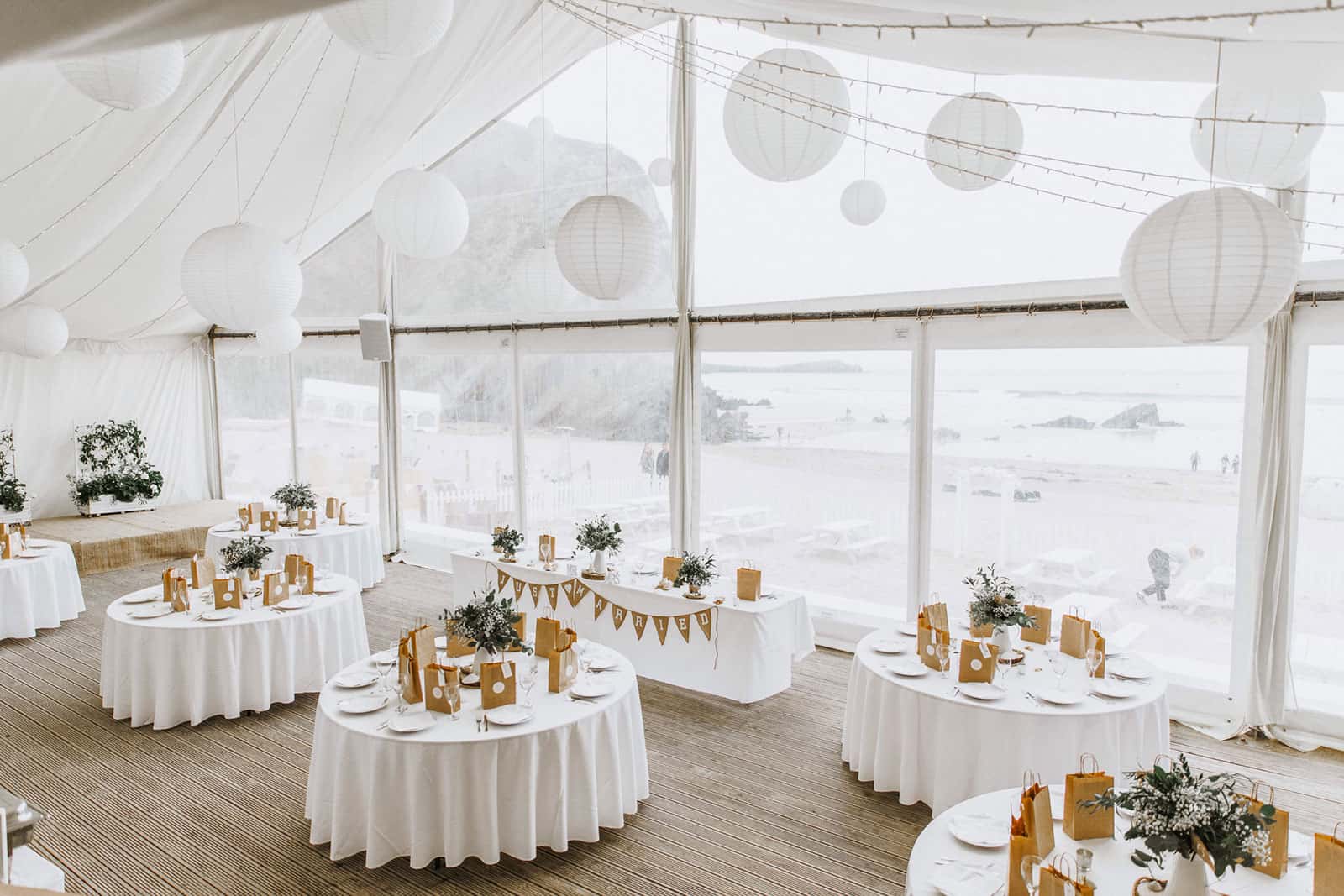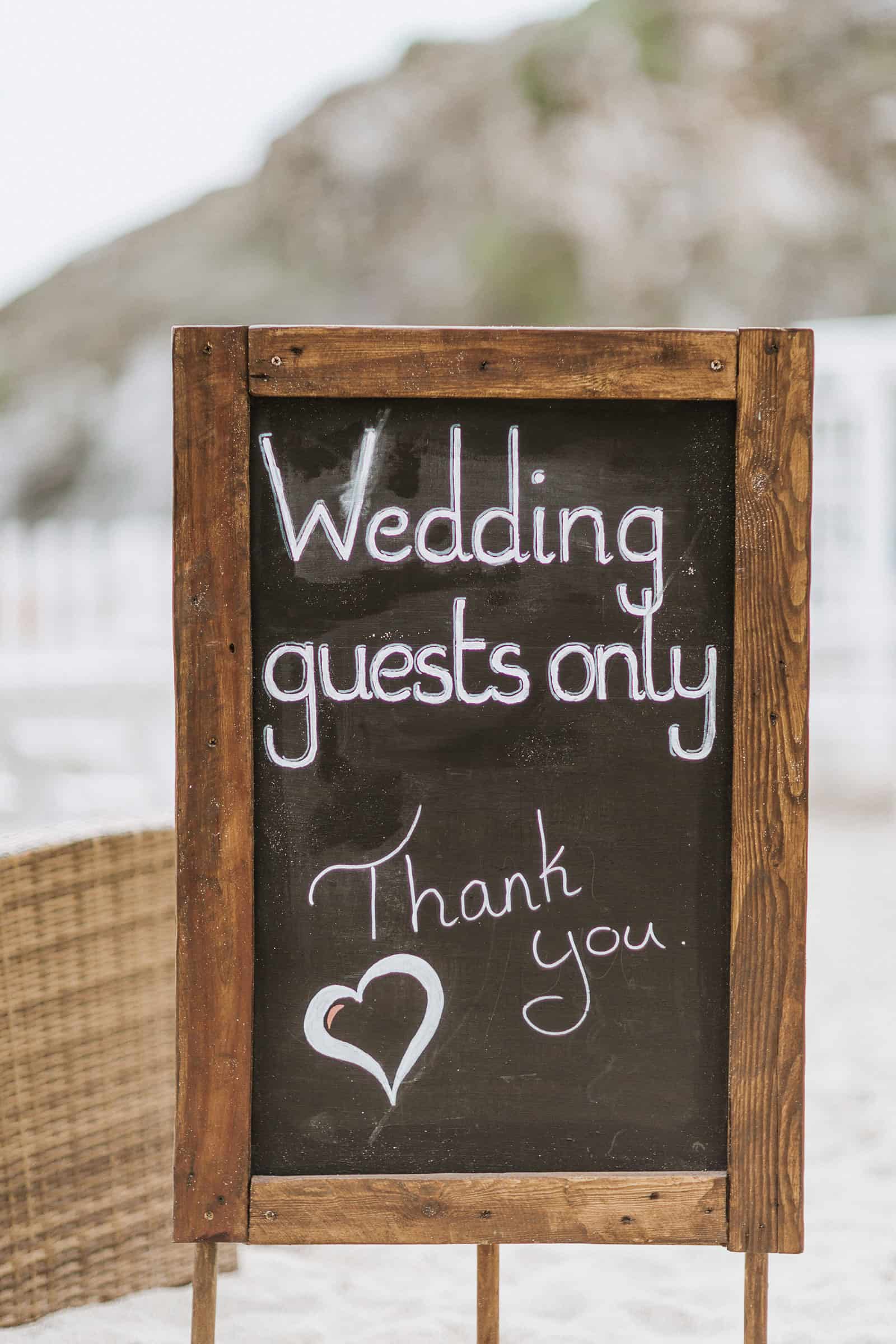 Get married on the beach
Come to the only place in Cornwall where you can legally marry on a beach and celebrate with friends, family or loved ones. Imagine having your very own beach wedding in Cornwall. You can at Lusty Glaze. And what could be more romantic than being able to share this special moment with one another and all your special guests?
Lusty Glaze offers wedding packages that will fit any budget – from Exclusive Beach Weddings to Run-Away just the two of you!
Carbis Bay Hotel Beach Weddings
Get hitched on the beach at Carbis Bay Estate. Walk sandy-toed down your aisle before exchanging vows with your partner, then celebrate as newlyweds with a walk along the private beach.
The Wedding Hut is the perfect place to host your dream beach wedding with breathtaking views of Carbis Bay beach! Formal or informal – choose a relaxed wedding breakfast or a beach barbecue; the choice is yours.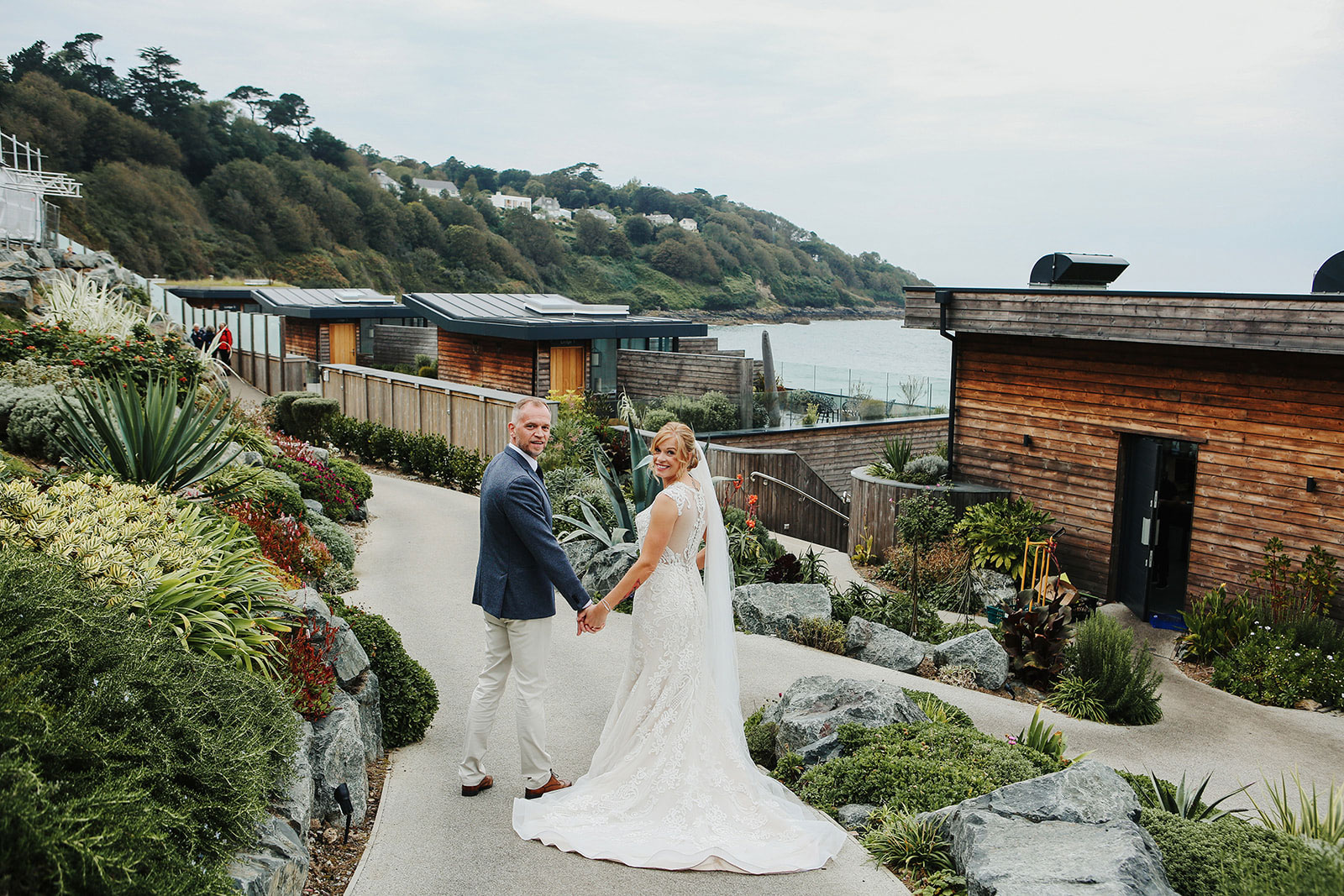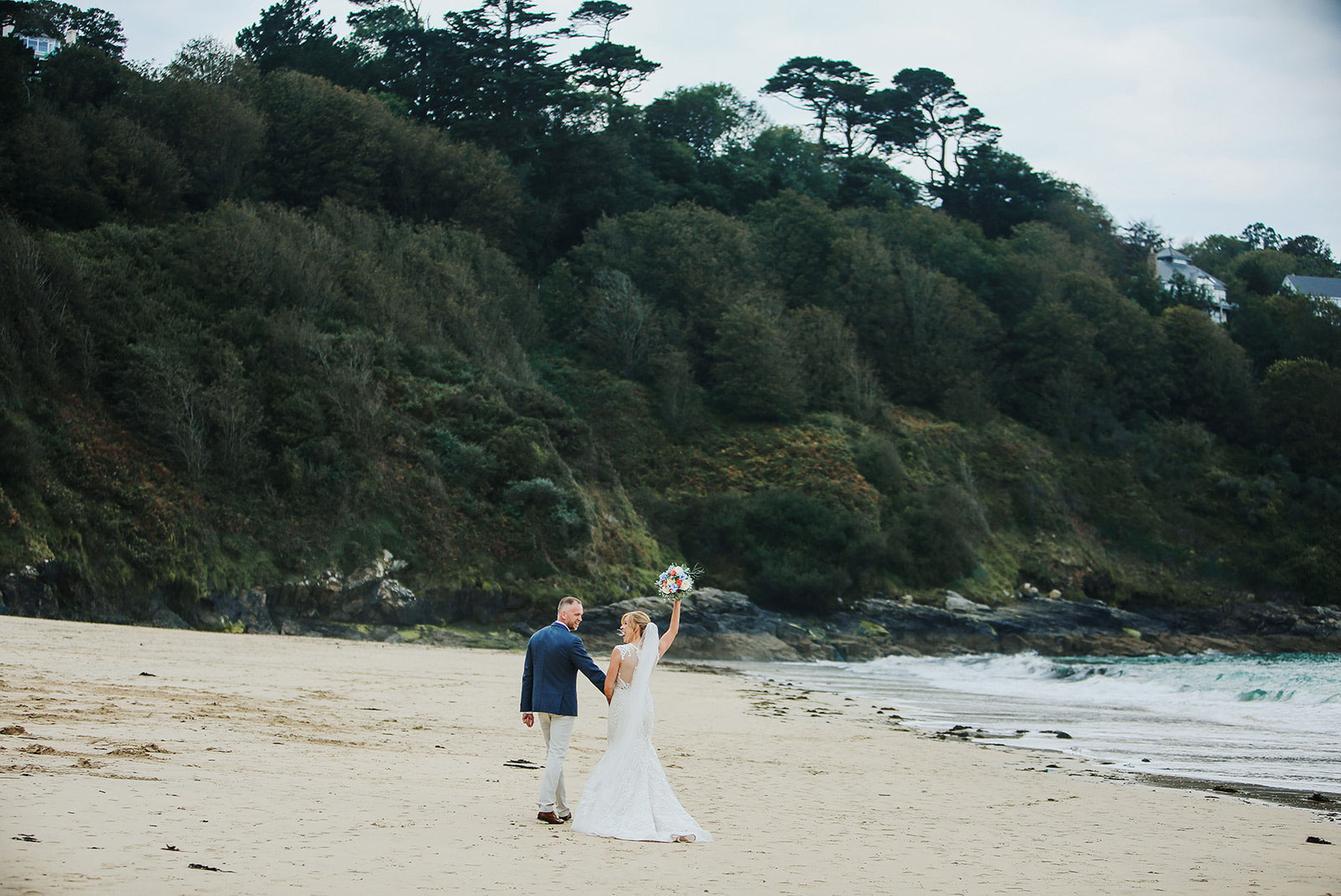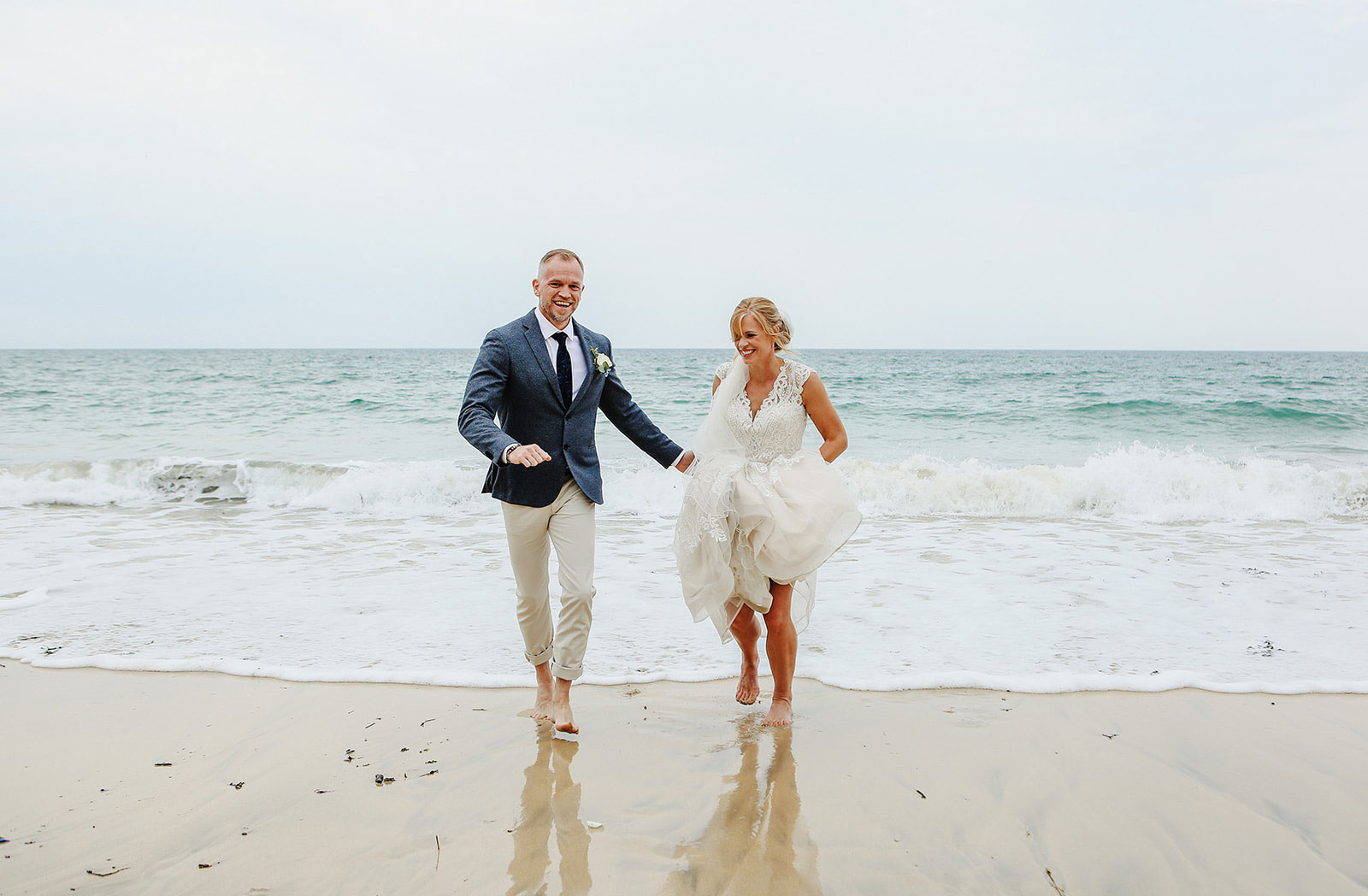 The Rosevine Hotel Beach Weddings
Welcome to The Rosevine, a venue that offers you and your guests the perfect spot for intimate weddings with sweeping views across Gerrans Bay to Portscatho Beach. This stunning 'Big House by The Sea' will make any special day even more special!
You'll never want to leave when you experience a stay at The Rosevine. With 16 individually styled apartments that can sleep 36 adults and 20 children, our hotel provides ample space for you and your loved ones to celebrate together.
This Cornish wedding venue will be perfect if you're looking for a stylish coastal escape that is exclusively yours.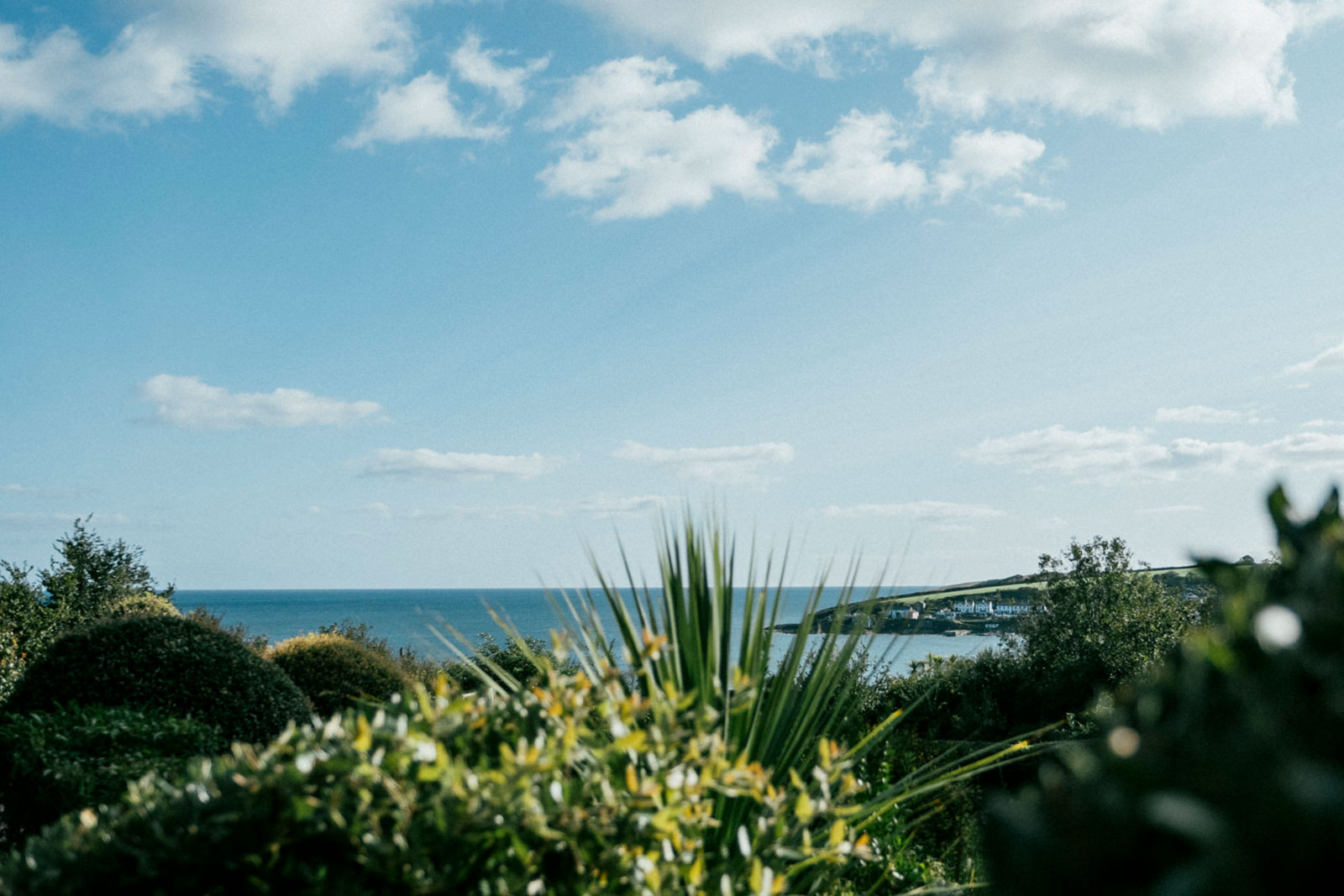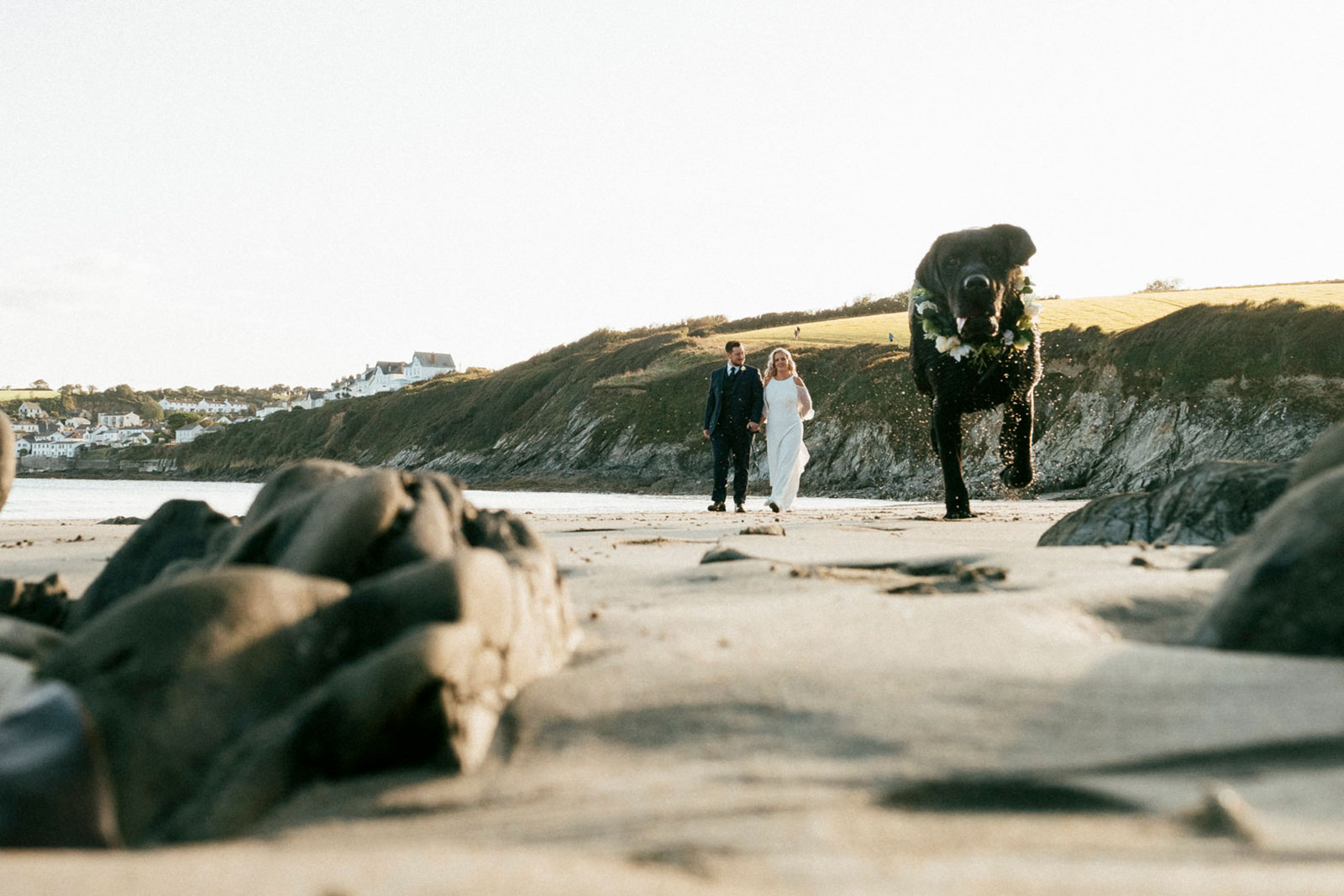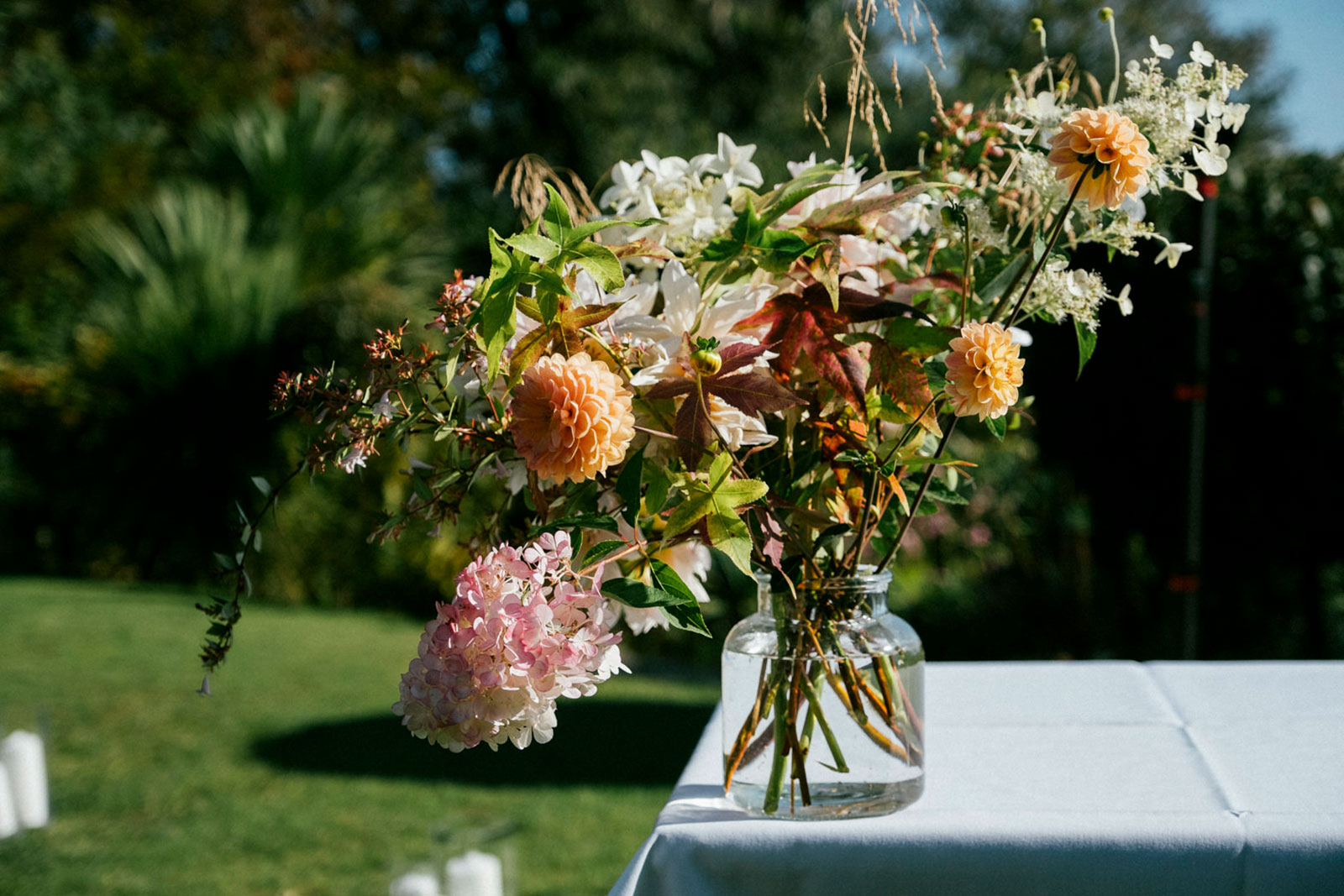 Cornwall is the place to be if you're looking for an unforgettable wedding venue!
With its stunning coastline and plethora of amazing beach wedding venues, you're sure to find the perfect spot to say "I do."
Our top three picks are just a taste of what's available in Cornwall.
Be sure to explore all your options before making a final decision. And don't forget about the little details! Coordinating decor with your chosen venue is a must if you want your beach wedding day to look truly magical. Start planning today and let us help make your dream come true!
More helpful Links
Tie the knot on one of these fantastic beach locations in Cornwall
Coastal Wedding Venues
Wedding Venues in St Ives
Carbis Bay Hotel
Beach Weddings