On the day Wedding Coordinators. What they can do for you.
Your wedding planning journey is exciting but can also feel daunting
So the next step is to decide whether or not you will need to hire a professional wedding coordinator.
So you're engaged and beginning your wedding planning. Congratulations! Some couples feel they can handle everything themselves, while others may feel like they would like more assistance as it gets closer to the wedding date. If you are unfamiliar with the role of an on-the-day Wedding Coordinator, read on to learn more about what they can do for you!
Here's what we will cover: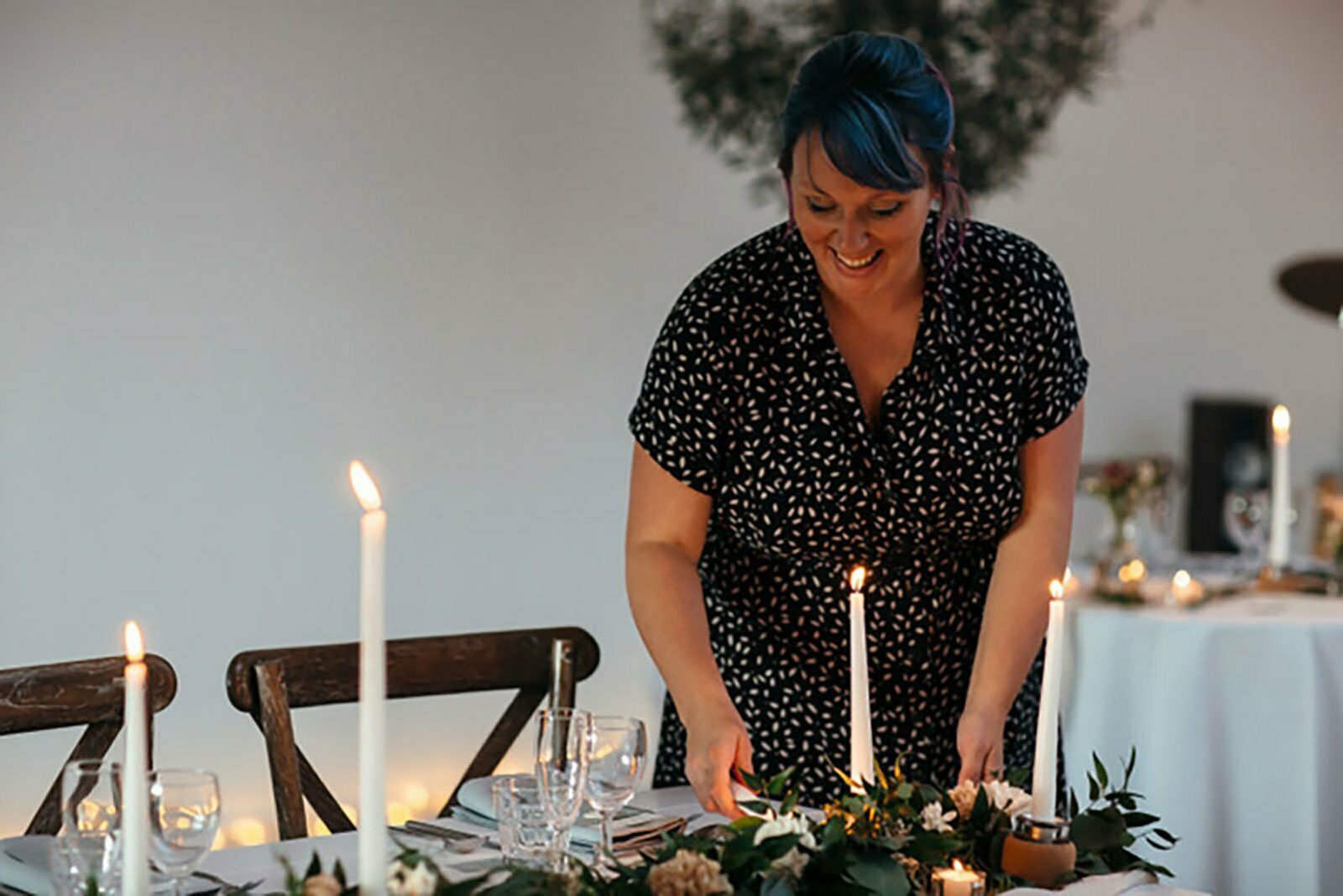 Discover more articles of interest
Do I really need a Wedding Planner
6 reasons why eeek is your essential wedding planning tool
Wedding Planners Cornwall
Weddings Made in Cornwall
How to Plan a Wedding: A Step-by-Step Guide
On the day wedding planner/coordinator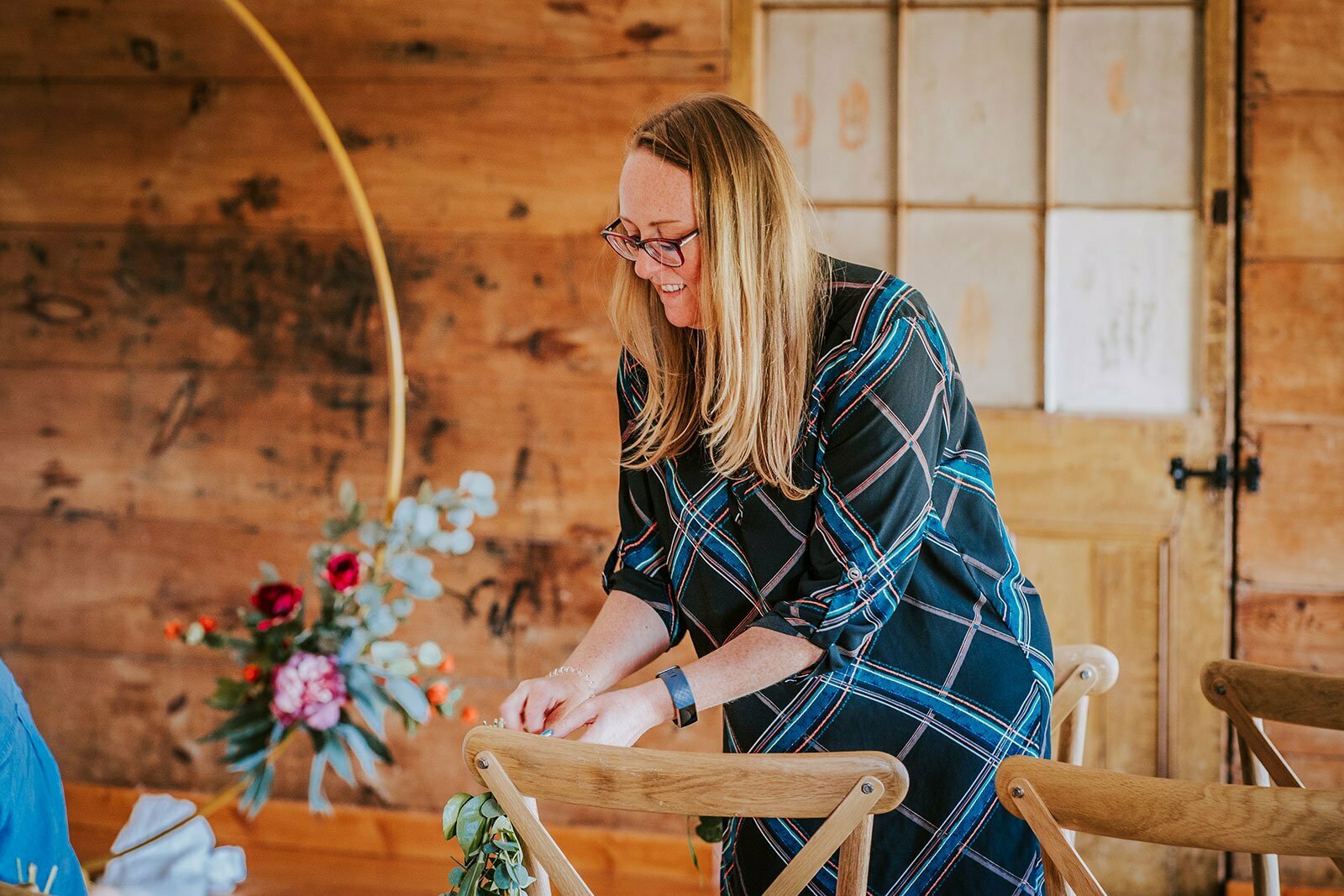 Hiring an on-the-day coordinator is one of the best decisions you can make for your wedding day.
After all, you will need one person, your right-hand woman or man, in charge on the day. Your wedding coordinator will be your main point of contact. Responsible for ensuring everything goes smoothly and according to plan.
your coordinator will Handle the Logistics
Wedding coordinators are masters of logistics.
An on-the-day Wedding Coordinator is responsible for ensuring that all of your day's logistics are taken care of. After the initial consultation, they will take the stress of the planning process away and all the coordination involved off your plate.
They will liaise and coordinate with your venue and wedding suppliers to ensure that everyone is where they need to be on the day, keeping your wedding day schedule on track. In addition, they will also be available to deal with any problems or issues that may arise on the day.
On-the-day coordination is just a part of their wedding planning services. This includes a site visit (knowing all the wedding venues and their layouts is important) Make sure all your hire items are delivered on time, your flowers are arranged perfectly, and your reception venue is set up exactly the way you want it.
Basically, they'll take care of everything behind the scenes, so you don't have to lift a finger!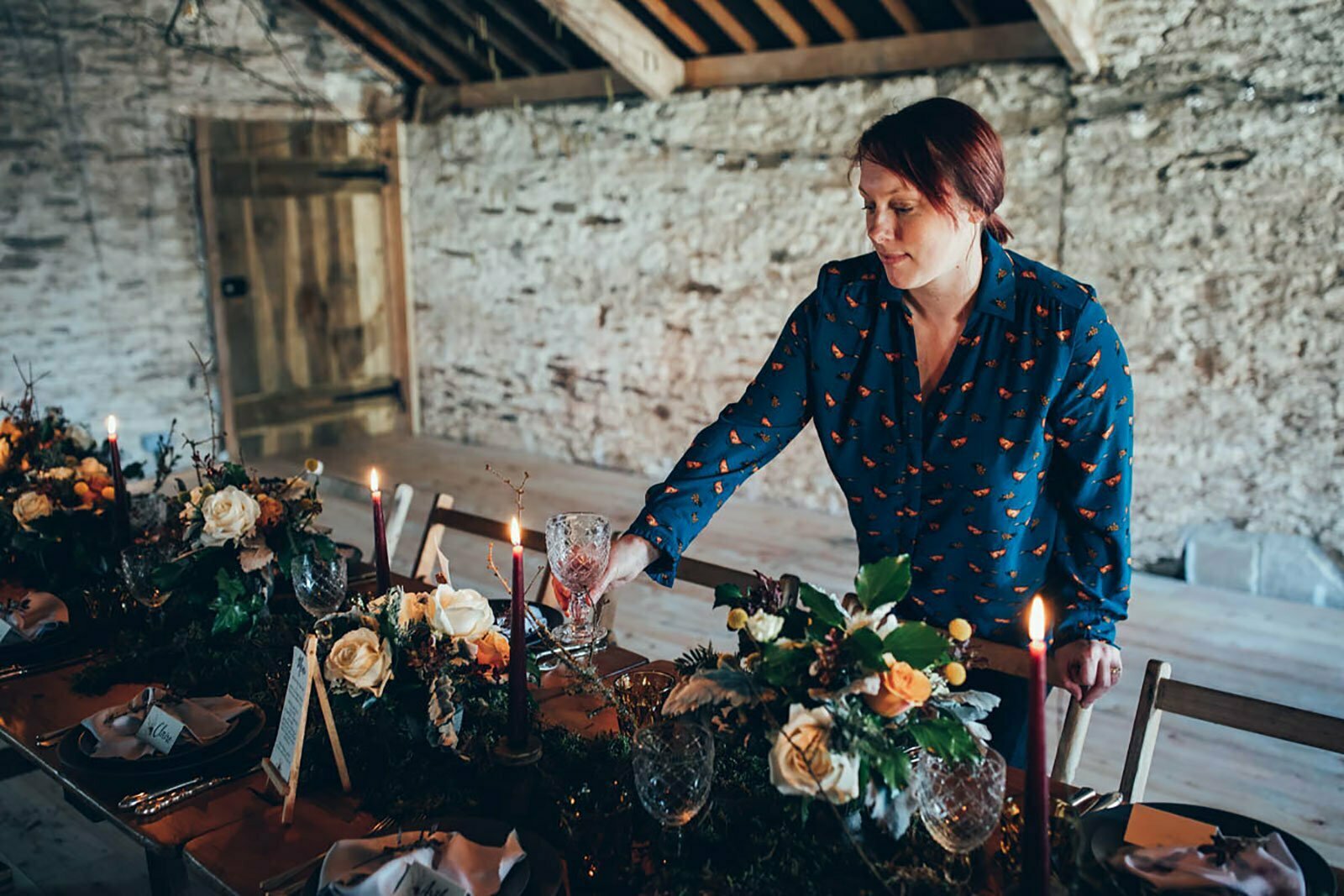 We recommend Out of the Ordinary Weddings
Whether you are planning a weekend wedding celebration or laid-back beach ceremony the Out of The Ordinary Weddings team will look after all the details for you. From the wedding setup, right through to the pack down and everything in between, allowing you to relax and enjoy your day.

They Keep Things Running Smoothly
On the day of your wedding, your coordinator will be there to make sure that everything runs smoothly.
Wedding coordination involves directing suppliers, keeping an eye on the timeline, rounding up your guests for photos, and basically being a calm presence amidst all the chaos. This way, you can actually enjoy a stress-free day instead of worrying about all the little details.
A professional wedding coordinator can help take care of all those last-minute details so you can relax and enjoy your dream day.
They Have a Plan (and a Backup Plan)
Wedding coordinators are experts at putting together a timeline and ensuring that everything runs smoothly on the day.
They know how to factor in things like travel time, hair and makeup, photos, and any other potential delays so that everything stays on schedule. And if something does happen to go off course, they'll have a backup plan ready to go.
Pre Wedding
What your coordinator will be doing for you
There are several things your wedding coordinator should do before your big day to ensure that everything goes according to plan. Here are three pre-wedding jobs your coordinator will be taking care of.
1. An initial phone meeting or virtual meeting to discuss your wedding
2. A 2-hour pre-meet one month before the wedding to run through your details
3. The creation of a running order and timeline for the day
The Wedding day Timeline
a detailed timeline for your day
Your wedding coordinator will work with you to create a detailed timeline for your day that includes everything from when the bridal party will start getting ready to when the last guests will leave the reception.
This timeline should be given to all suppliers and members of the bridal party so that everyone is on the same page and knows what needs to be done and when. Having a detailed timeline will help keep your day running smoothly and prevent any stressful surprises.
Fix-It Kit.
Top Tip! Ask about their Fix-It Kit.
No matter how well-planned your wedding is, there's always a chance that something could go wrong on the big day. That's why it's important for your coordinator to pack a fix-it kit full of items like safety pins, stain-remover, plasters, scissors, extra buttons, etc.
Having this kit on hand will allow them to quickly fix any small problems that might arise so that you can continue enjoying your special day without any stress or interruptions.
Pre Wedding Set-up
Planning all the details
Your chosen on-the-day coordinator will be involved with the dressing of the venue, liaising with suppliers and assisting with the decor and table settings. This should also include a pre-meet or virtual meeting to discuss how you would like everything to be.
On the day
It's important to understand that an on-the-day coordinator is not responsible for actually planning your wedding. That's what wedding planners do also known as full-service planners.
A day-of coordinator ensures your day runs smoothly, so you can relax and enjoy your big day. You will have met with your chosen coordinator a month before the big day, and together, you will have worked on and completed the Wedding Day Timeline. On the day of the wedding, your coordinator will be the point of contact for all suppliers and guests dealing with any issues that may arise, so you don't have to.
Your coordinator will also cue the bridal party for all events throughout the day, such as the grand entrance, cutting the cake, the first dance, and more. And perhaps most importantly, your on-the-day coordinator will act as a calm and reassuring presence on what can be a very chaotic and hectic day.
After the Wedding
Dealing with the post-wedding cleanup.
Your chosen on-the-day coordinator can provide invaluable assistance with the tear-down and big tidy up which can be a huge help if you have a large marquee wedding or complicated wedding. They can take care of all the details while you're busy enjoying your new married life.
Your coordinator will liaise with your venue to ensure that everything is as expected and all rental items are returned on time. In short, coordinators will handle all the nitty-gritty details, so you don't have to!
Why You Need an On-the-Day Wedding Coordinator
keeping everything running like clockwork
While you and your partner are busy getting ready for the ceremony or taking pictures with your guests, your coordinator will be busy ensuring that the food is being served on time, the music is playing, and everyone is where they're supposed to be. In short, they will be responsible for keeping everything running like clockwork so that you can relax and enjoy your big day.
How to Find an On-the-Day Wedding Coordinator
how to find the perfect person for the job
Now that you know why you need an on-the-day coordinator, it's time to start looking for one! Here's how to find the perfect person for the job…search on eeek!
eeek! features three of the best on the day wedding coordinators in Cornwall
If you want to relax and actually enjoy your wedding day, we highly recommend that you leave it to the professionals!
Happy Planning