Autumn Wedding Ideas: Inspiration for an Autumnal Wedding
An Autumn Wedding in Cornwall
If you're planning an autumn wedding, you'll want to take advantage of all this season offers.
Autumn is one of the most beautiful times to tie the knot. The autumnal colour palette is beautiful, the leaves are changing colour, and the weather is cool and crisp—it's the perfect time of year for a cosy wedding reception at your chosen Cornish wedding venue.
Helpful Links
The Complete Guide to the most popular Wedding Flowers
Drying your Wedding Flowers: The Complete Guide
11 Ideas for gorgeous Bridesmaid Bouquets
9 Things to do after you Get Engaged
Wedding table and Seating Plan: The Ultimate Guide
There are endless possibilities for creating a stylish and memorable Cornish Autumnal Wedding Day.
And there isn't a better time of year to get married. Autumn weddings are the best— from early autumn, nature is putting on a most spectacular show during the months of September, October and November!
Whether you are planning an October Wedding (we love October Weddings) or maybe you're celebrating later in November, in this blog post, we'll provide inspiration for every aspect of your Autumn wedding planning, from invitations to decorations to food and drink. Soon you will be brimming with Autumn wedding ideas. All the wedding ideas for Autumn you will need. So read on and get inspired!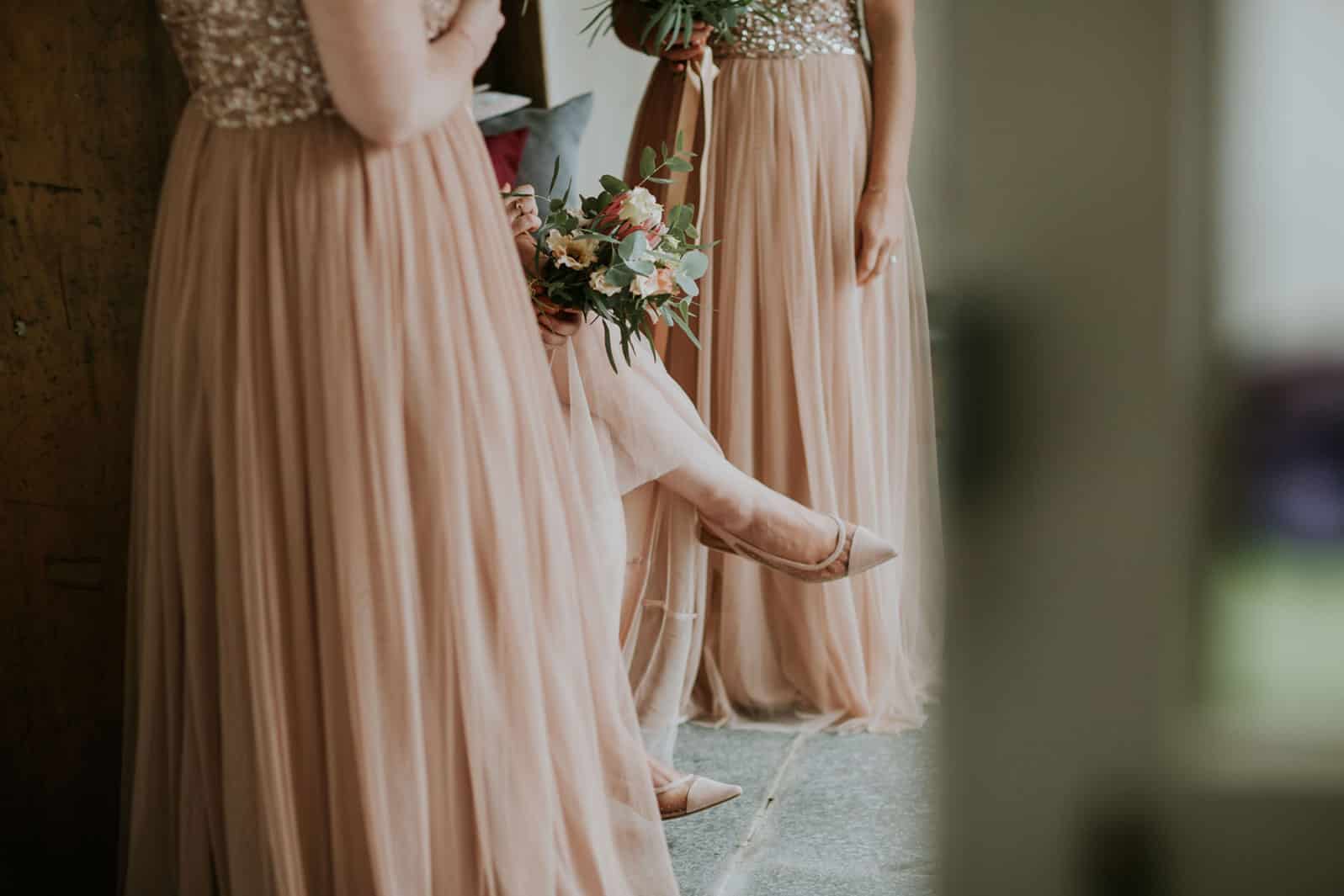 Discover more articles of interest
Wedding Decor Hire and Styling, Cornwall
Choosing the perfect Wedding Flowers in Cornwall. Our 9 Tips
Rustic and Earthy Autumnal wedding invitations and Stationary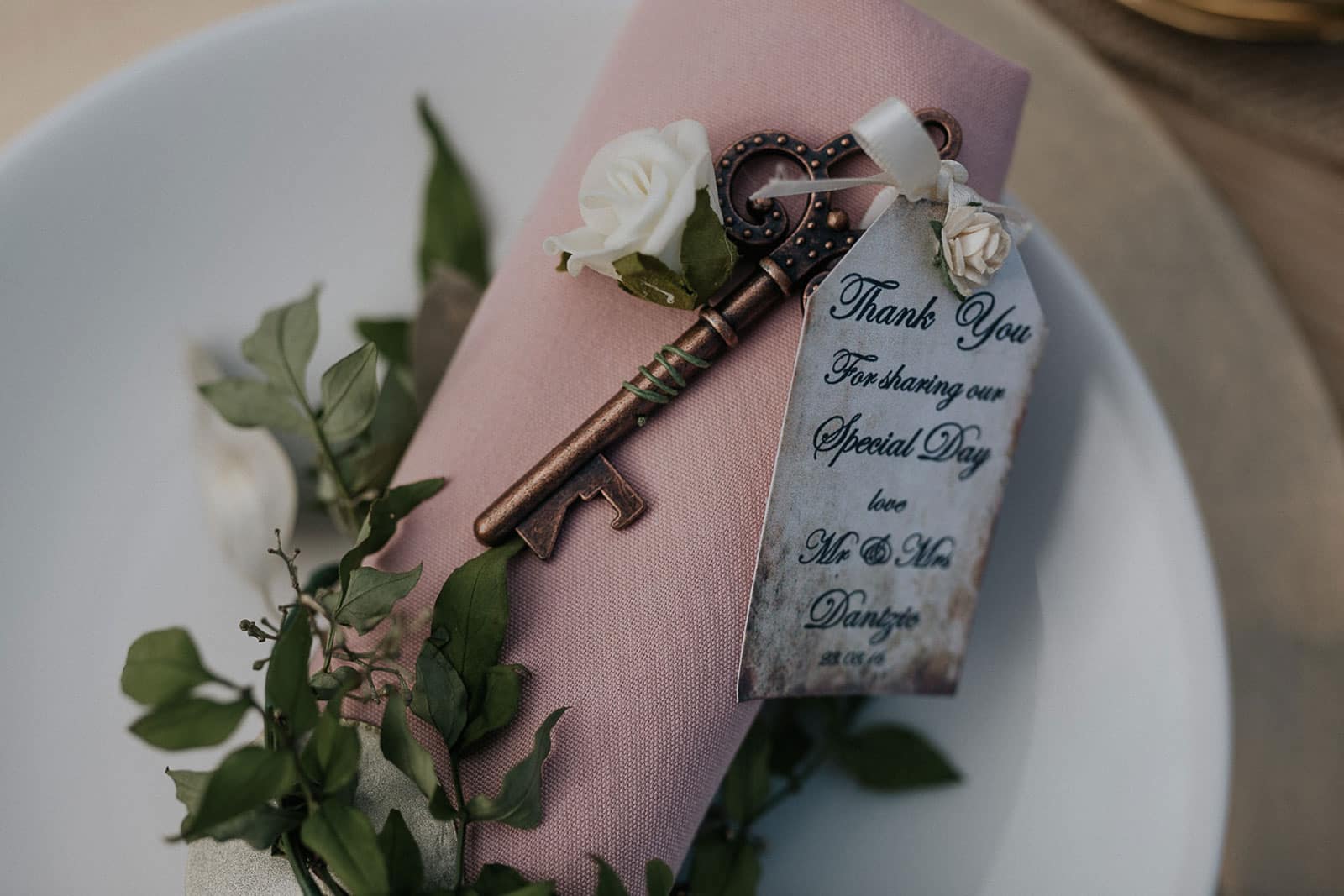 Why not go for a rustic and earthy vibe for your Autumnal wedding invitations?
Your invitations should set the tone for your Autumnal Wedding Day. Think about using earthy tones, like deep reds, oranges and yellows. You could even include some Autumn leaves in your invitation design. Autumn themed weddings are the best so have fun with your designs.
Add a pop of colour.
Autumn flowers are known for their vibrant colours, so why not incorporate them into your invitations? Adding a pop of colour is a great way to add some visual interest to your invitations and make them stand out from the rest. You can either use real leaves or opt for artificial ones. Either way, they'll definitely make an impact!
Get creative with your fonts.
Think outside the box when it comes to choosing fonts for your invitations. Flowy, handwritten fonts are always a popular choice for autumnal weddings. But if you really want to get creative, try using different fonts for different parts of the invitation (e.g., use a more formal font for the main body text and a playful font for the RSVP information).
Incorporate nature-inspired details.
There are endless ways to incorporate nature-inspired details into your autumn wedding invitations. For example, you could use tree bark, seasonal flowers or leaves as the backdrop for your text or add some acorns or berries into the mix. If you're feeling really ambitious, you could even hand-stamp each invitation with a unique design!
Go rustic.
Autumn is the perfect time of year to embrace all things rustic. So if you're planning a rustic wedding, why not carry that theme over into your invitations? There are tons of ways to make your invitations look rustic, from using kraft paper to incorporating burlap and twine accents.
Keep it simple.
Sometimes, less is more—especially when it comes to wedding invitations. If you're unsure where to start, try keeping things simple with a classic design incorporating basic autumnal elements like leaves or pumpkins. You can always dress things up with some fancy paper or embellishments if you want to add a personal touch.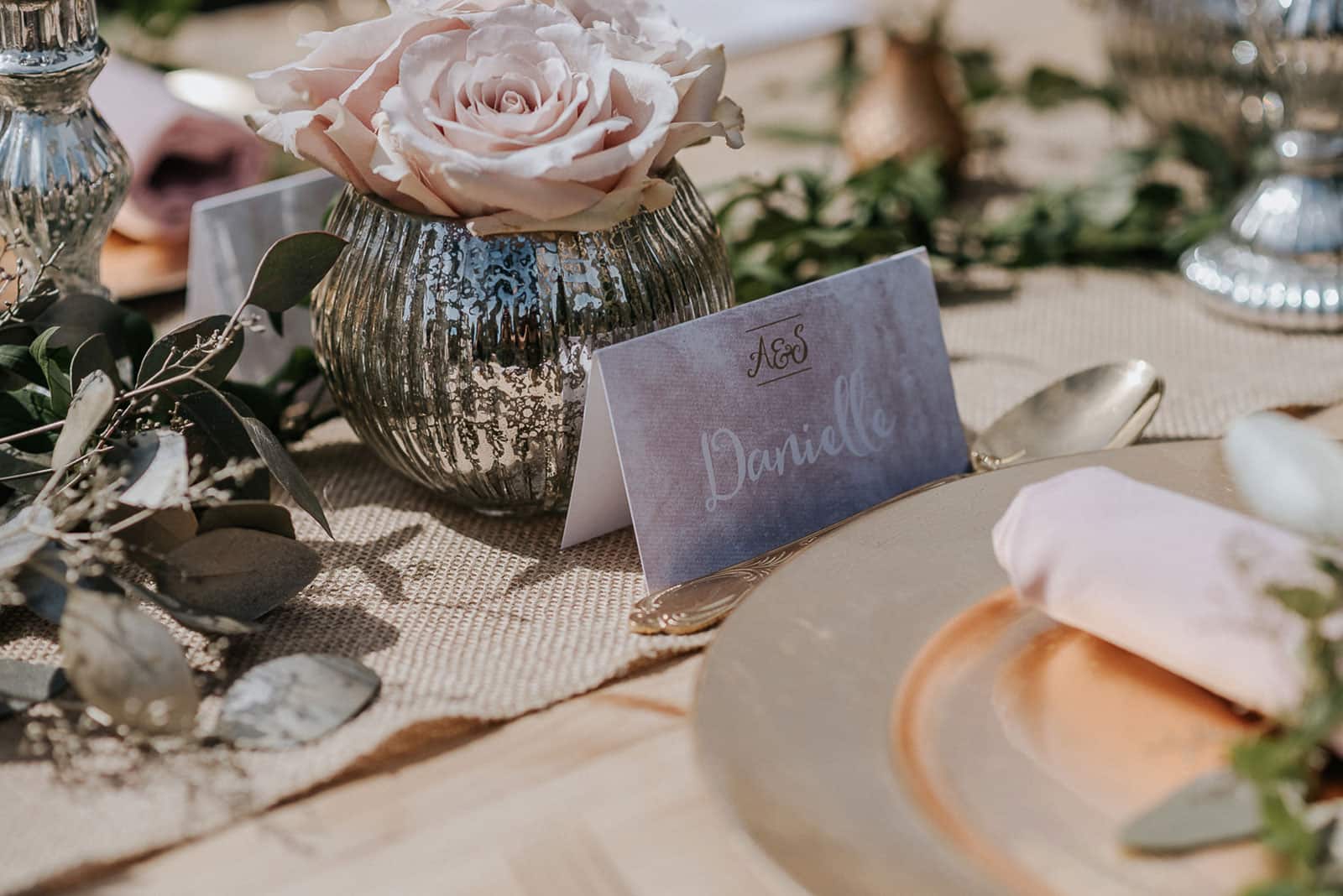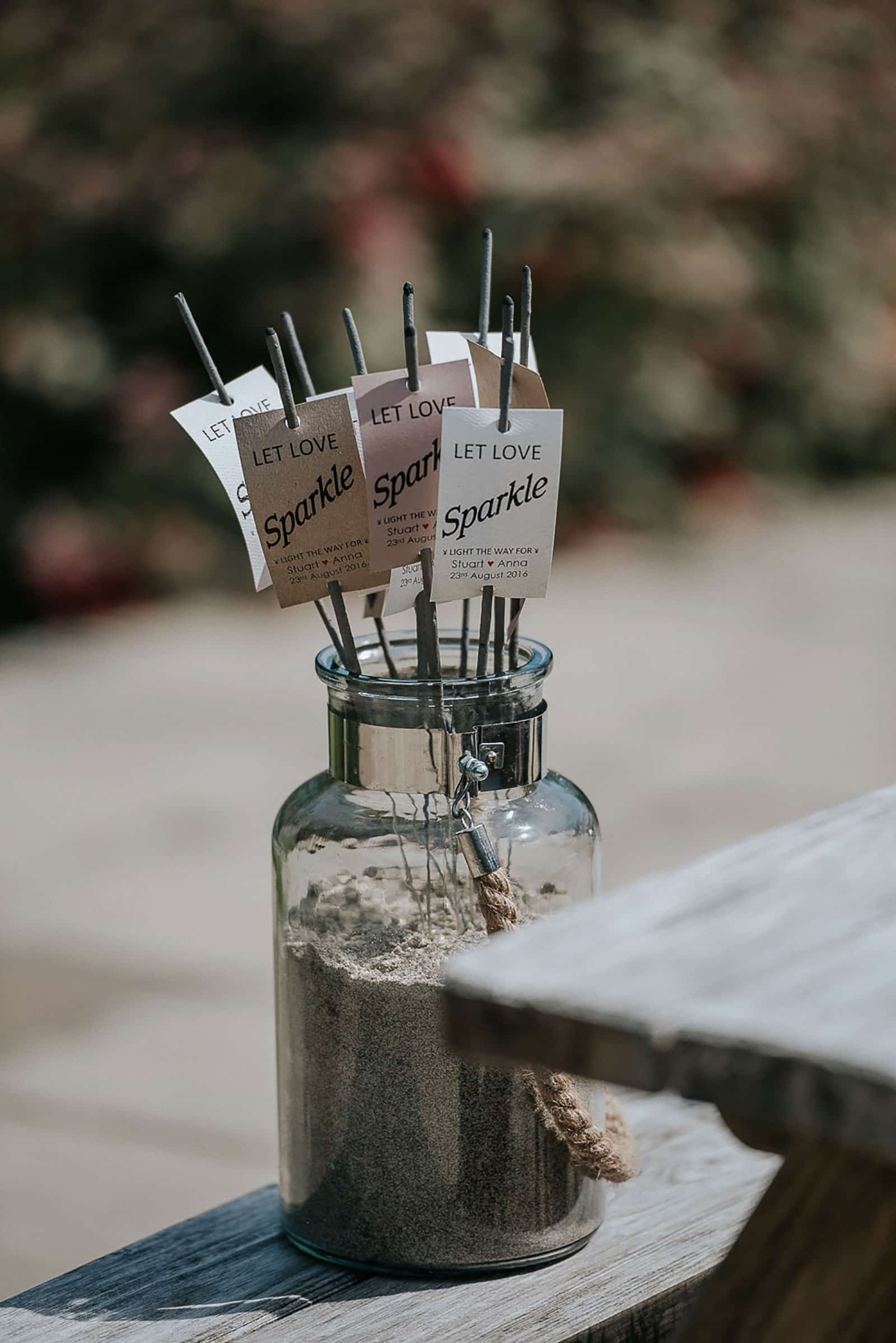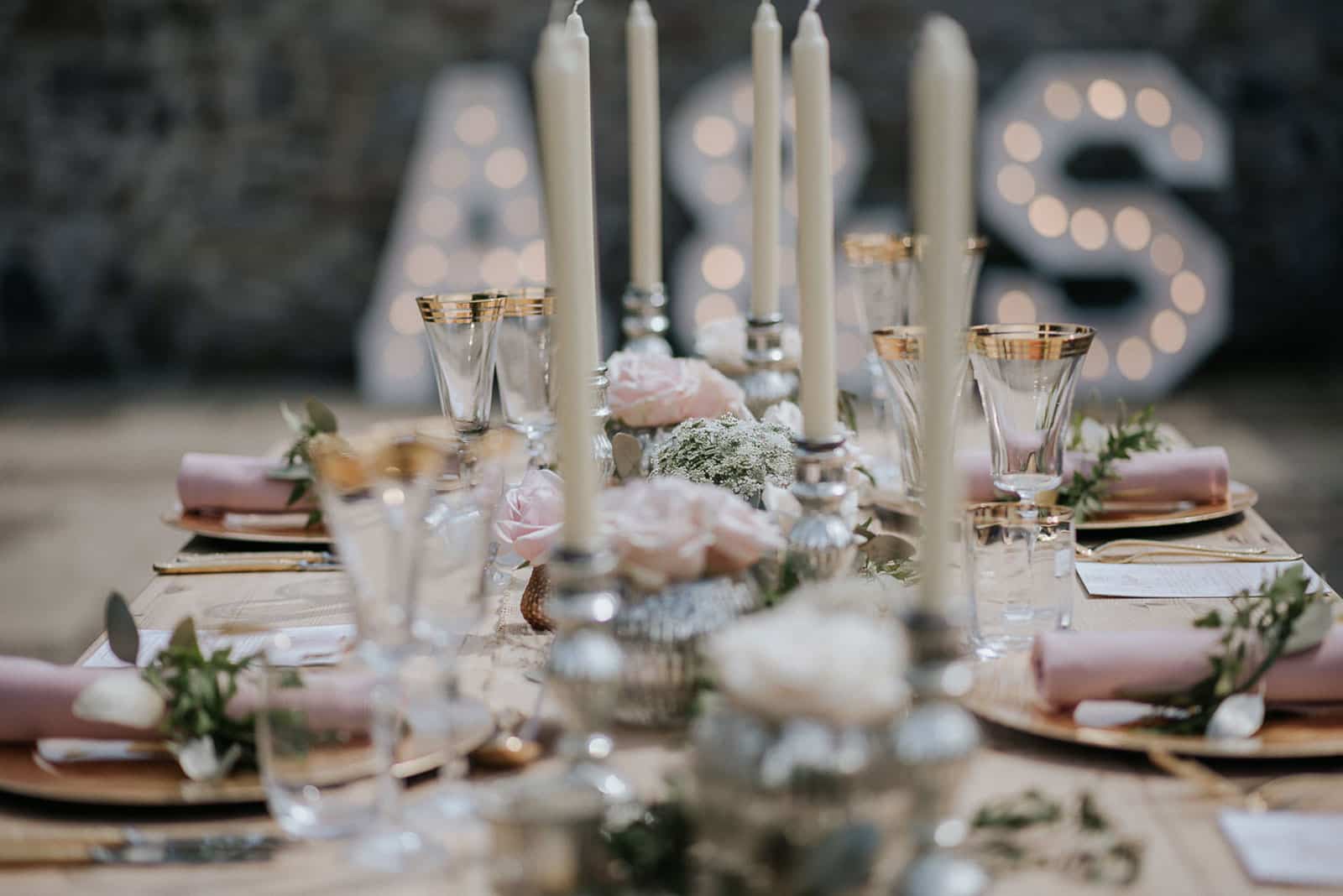 Get creative with your Autumnal wedding decor.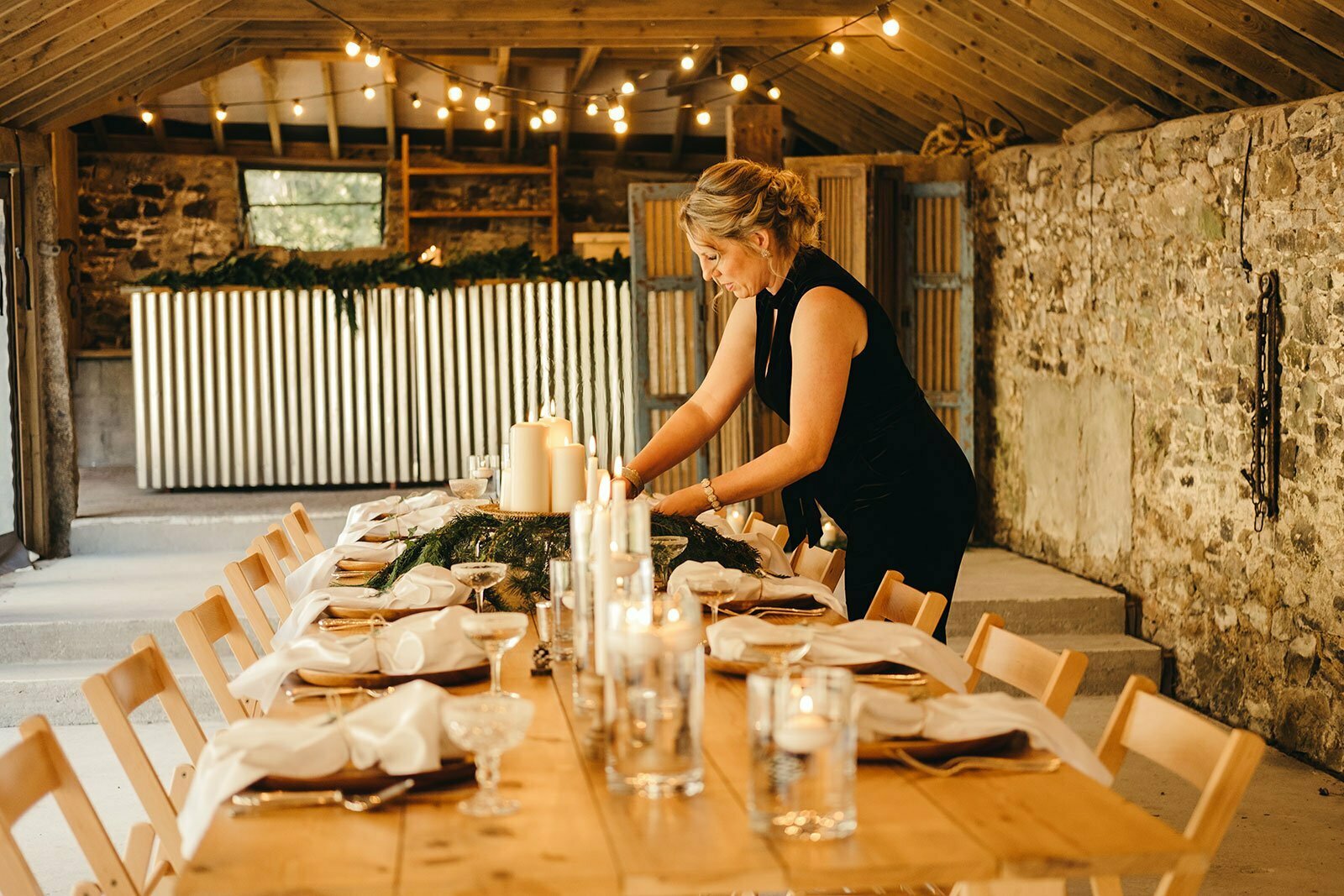 An Autumn wedding theme, from vibrant leaves to rich jewel tones, there are so many ways to incorporate the colours of autumn into your autumn wedding decoration ideas.
Think about using lots of natural elements like greenery, branches, berries and leaves. Candles are also a must-have for that cosy feeling. For a touch of luxury, you could also add in some rich velvet fabrics and twinkling fairy lights.
Remember to work with the natural colours of Autumn when planning your wedding decorations, and don't be afraid to experiment with different textures and materials. Seasonal fruits and vegetables also make great decorations—arrange them in bowls or vases around the venue, or use them as part of a rustic tablescape. There are so many ways to decorate your venue for an Autumnal Cornish Wedding.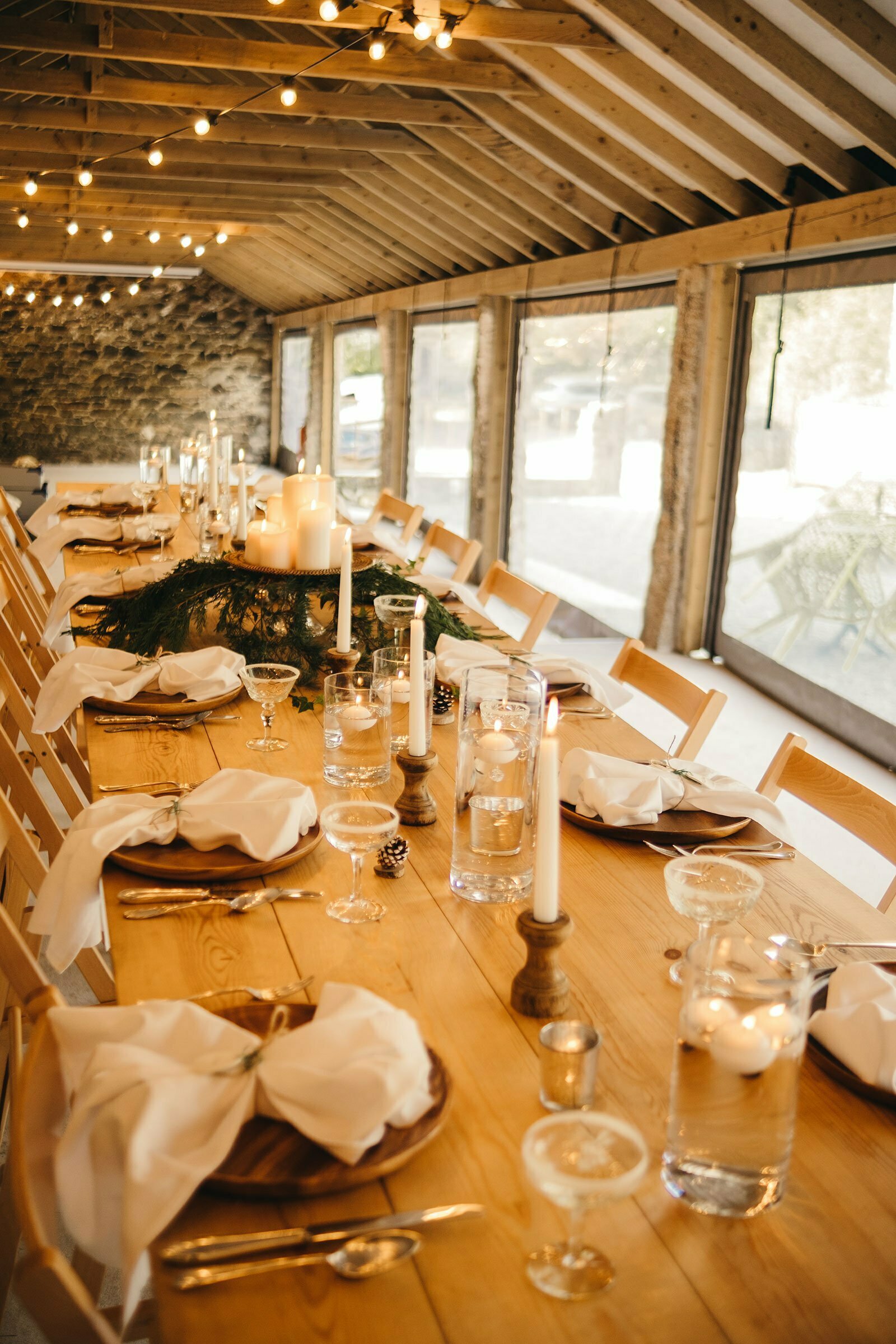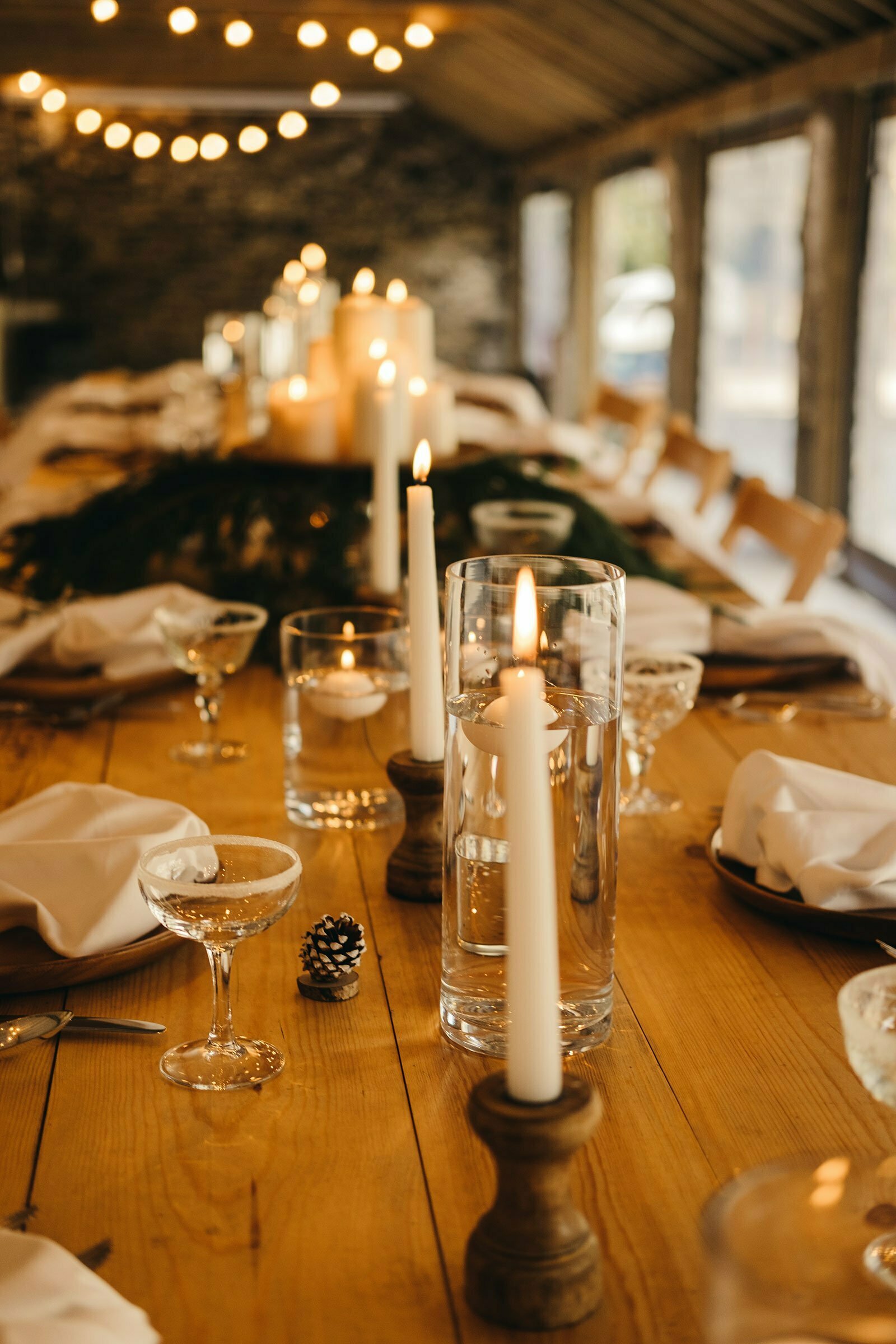 Autumnal Flowers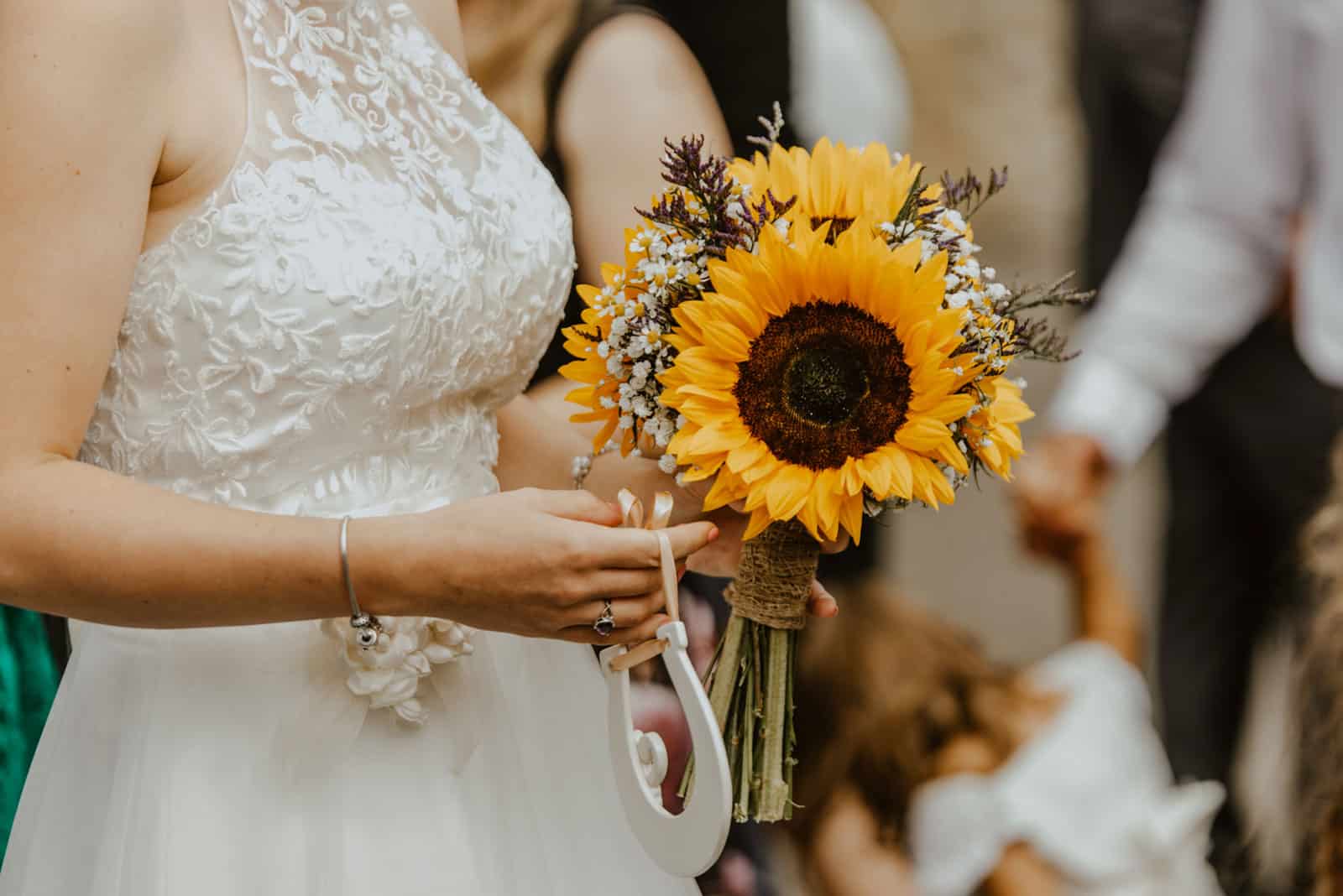 Here are seven of our top picks for autumn wedding flowers to help get you started.
Of course, there are countless other options out there (feel free to get creative with beautiful fresh flowers!), but we hope this list will give you a good starting point as you begin planning your Autumnal Wedding Flower arrangements, autumn wedding table decorations and your autumn wedding bouquet.
Sunflowers
There's a reason sunflowers are such a popular choice for the wedding bouquet — they're cheerful, sunny (pun intended), and just so darn pretty. They're also surprisingly versatile and can be used in a wide variety of arrangements, from rustic bouquets to playful centrepieces. And did we mention that they're budget-friendly? You really can't go wrong with sunflowers.
Daisies
Like sunflowers, daisies are happy flowers that are associated with all things sunny and bright. They're perfect for couples who want a whimsical, fun-loving feel for their big day. Plus, they come in a wide range of colours, so you can easily find a shade that coordinates with your wedding palette.
Roses
Roses are the classic choice for a reason—they're elegant, and beautiful and come in just about every colour imaginable. If you're looking for a timeless floral arrangement for your autumn wedding, roses and garden roses are always a good option. Just be sure to work with your florist to choose a variety that will be in season on your big day.
Chrysanthemums
Also known as mums, these Autumnal flowers come in a huge range of colours, making them very versatile. They also happen to be one of the longest-lasting blooms, so they're perfect for couples who want their wedding flowers to last long after the big day is over. Plus, they add great texture to bouquets and centrepieces alike.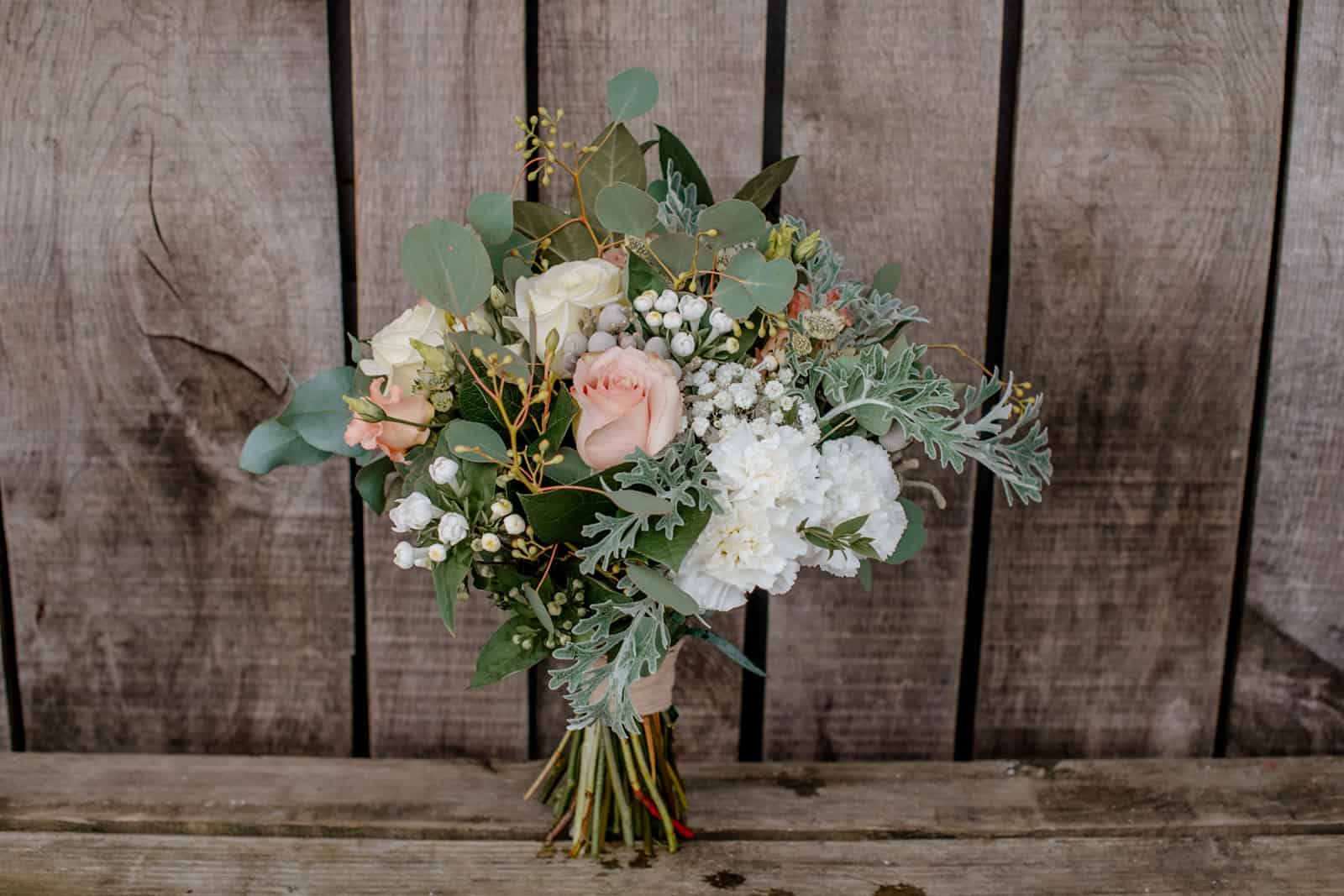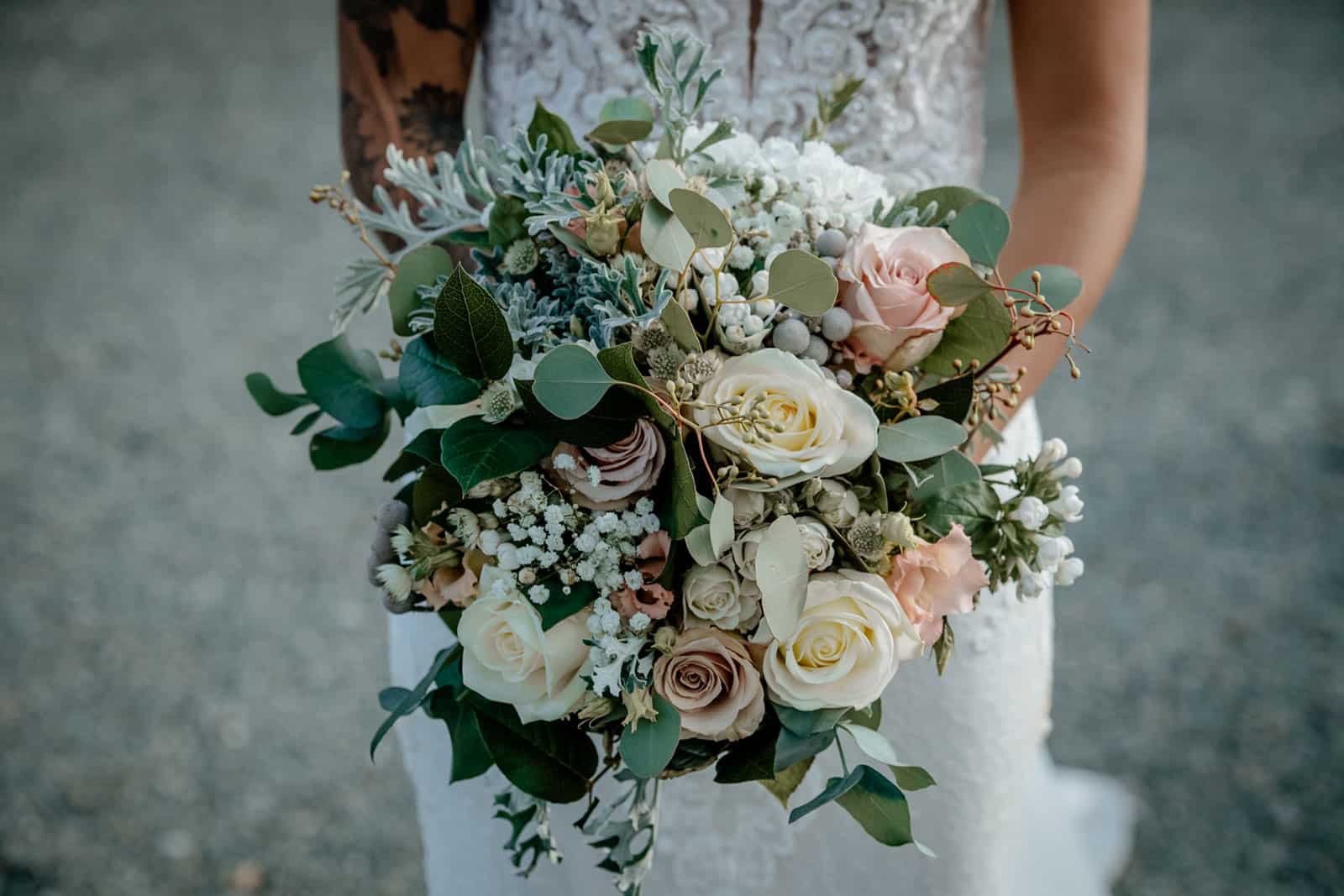 Marigolds
If you're looking for something truly unique, consider marigolds! These vibrant flowers have an eye-catching colour and an interesting shape that sets them apart from other blooms. They also have a bit of an earthy scent that makes them perfect for couples who want their wedding to have a natural feel.
Dahlias
Dahlias come in many different shapes and sizes, making them ideal for everything from small nosegays to large-scale centrepiece arrangements. Just be warned—they can be quite fragile, so handle them with care!
Gerbera Daisies
Gerbera daisies are like regular daisies on steroids—they're bigger, brighter, and more vibrant than their smaller counterparts. These are a perfect choice if you really want your floral arrangements to stand out. They also happen to be one of the longest-lived cut flowers, so they make great gifts for guests after the reception.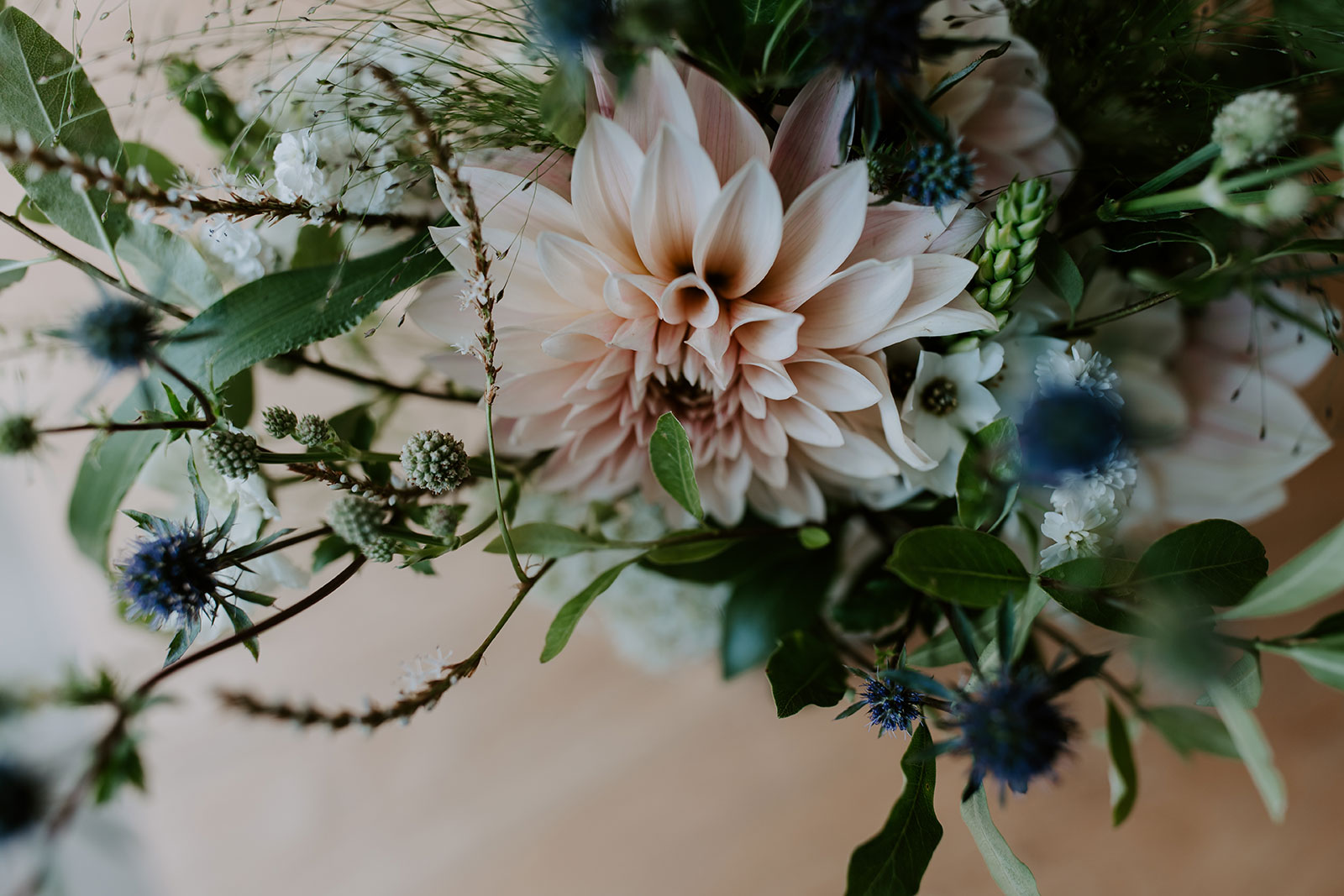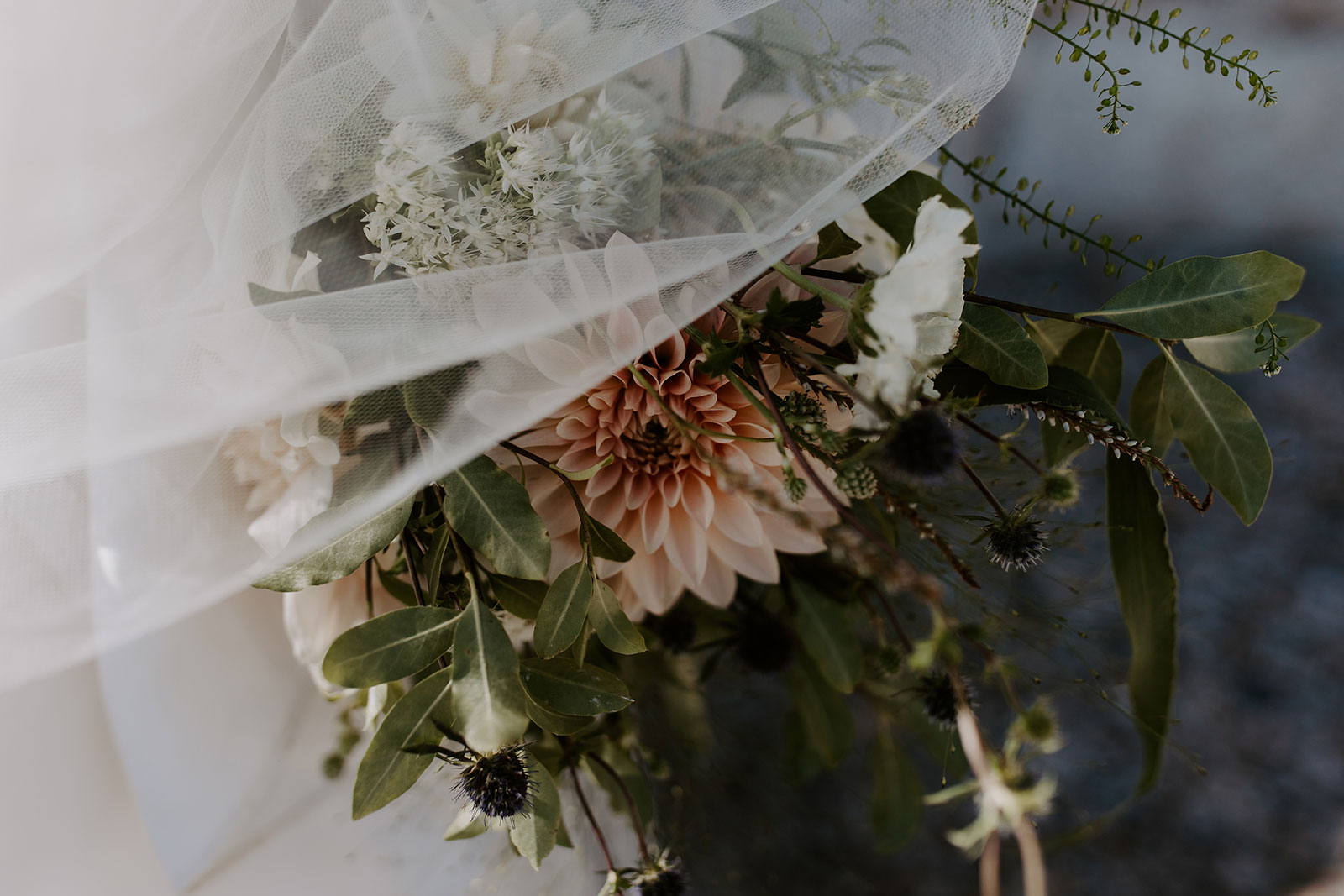 The Dress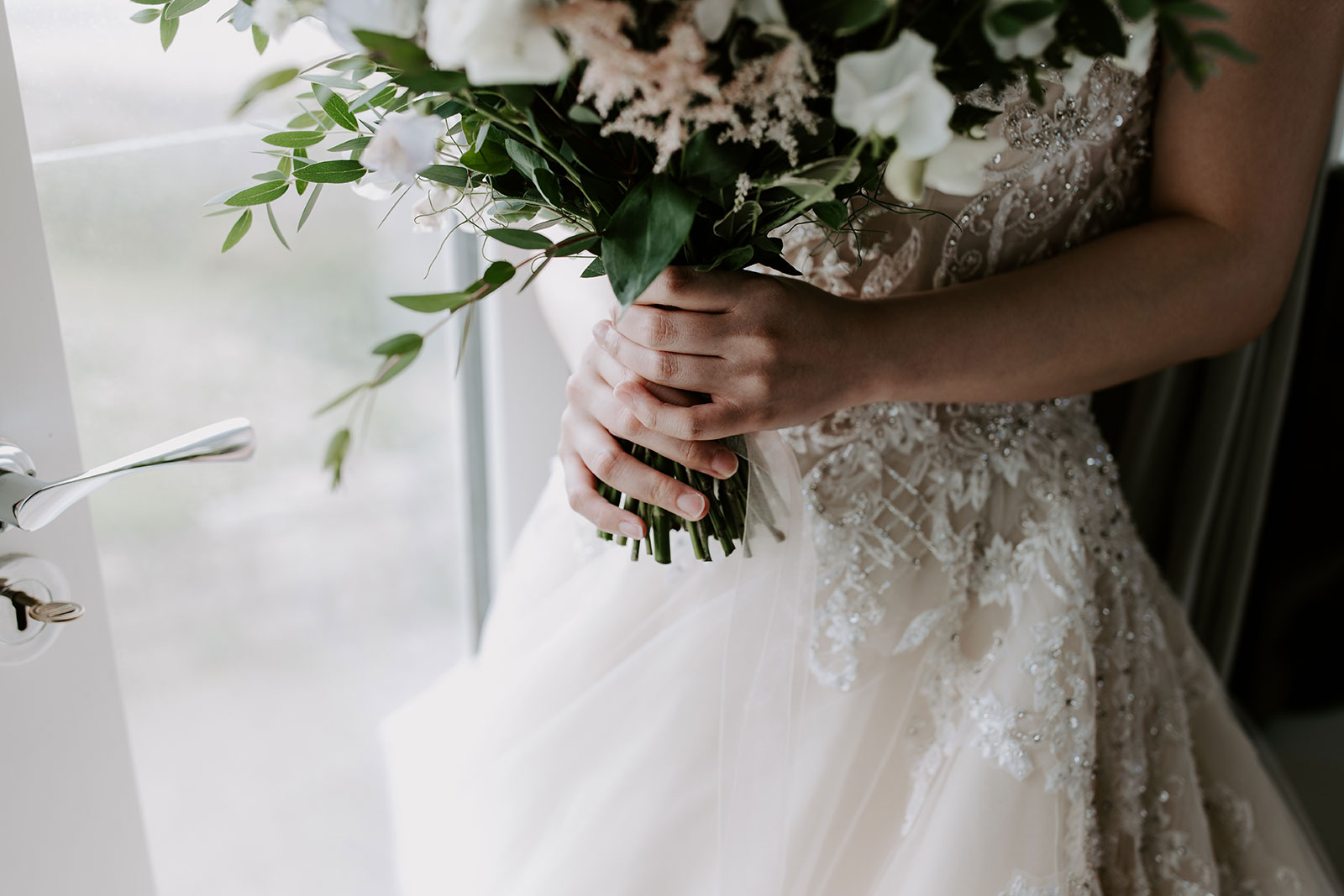 If you're planning on getting married this autumn, you're probably wondering what kind of dress to wear. Here are some tips for finding the perfect autumn wedding dress.
Consider the Weather
One of the first things you'll want to take into consideration when shopping for your Autumnal wedding dress is the weather. The weather in September and October can range from warm and sunny to chilly and wet. Autumn evenings can get quite cold, so opt for a dress that can be easily layered. A long-sleeved lace gown or a tulle ballgown with a jacket are both great options.
Choose a Seasonal Colour
Autumn is all about rich, warm colours. When choosing an Autumnal Wedding Dress, look for dresses in hues of ivory, cream, gold, blush, or champagne. For a more unique look, try a dress in a deep jewel tone like burgundy or emerald green. Whatever colour you choose, make sure it compliments the colour scheme of your wedding.
Embrace texture
Autumn is also the perfect time to embrace texture. Look for dresses with intricate beading or embroidery work. Lace is always popular for an Autumnal Wedding. If you want something a little different, try a taffeta or velvet gown. These fabrics are perfect for creating an elegant and timeless look.
The Wedding Feast: Incorporate seasonal flavours into your menu.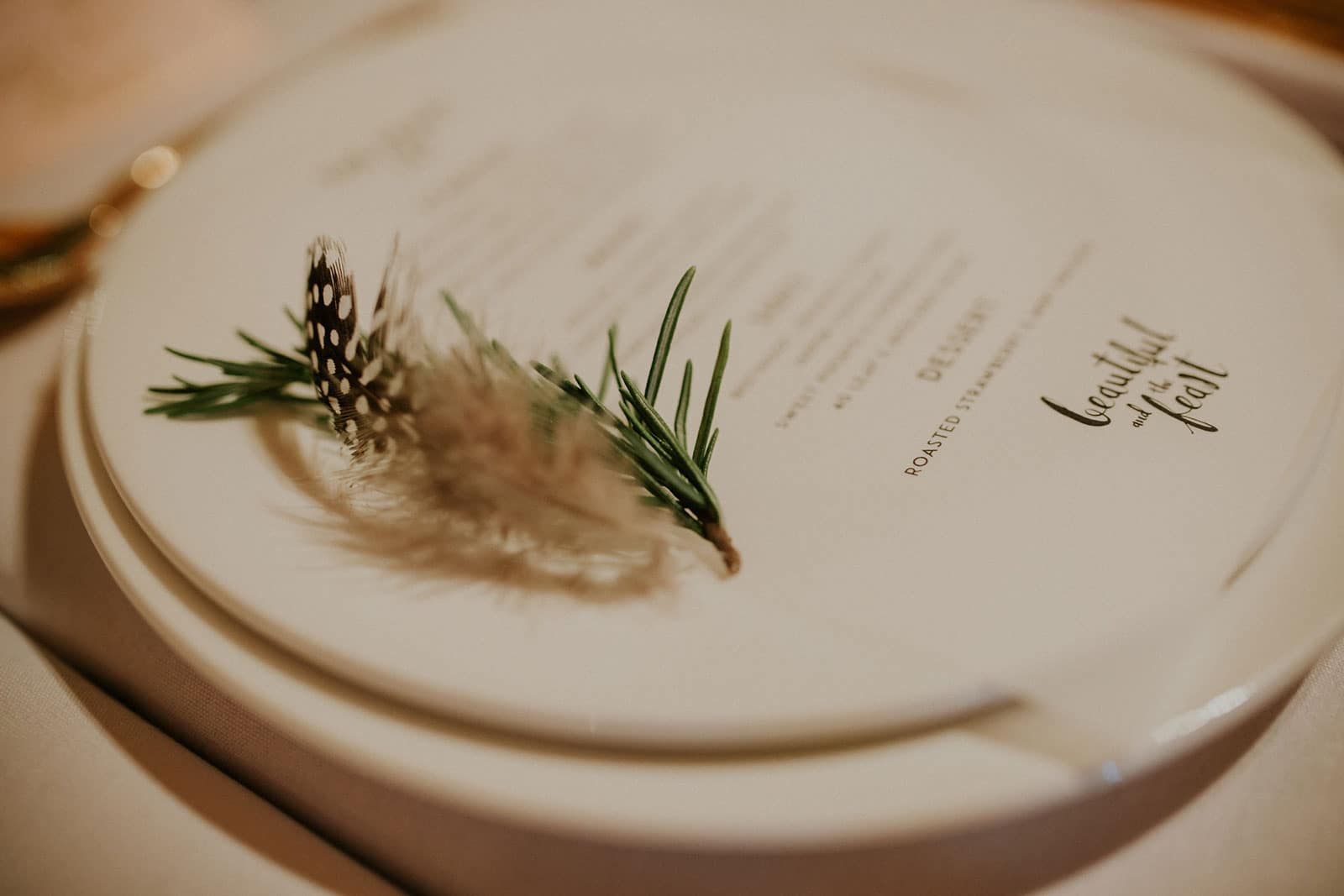 When it comes to wedding food, autumn provides a wealth of delicious options.
From warming soups and stews to earthy seasonal vegetables, there are plenty of ways to incorporate seasonal flavours into your menu. Talk to your caterer about incorporating some of these seasonal ingredients into your wedding breakfast or evening buffet. Guests will love tucking into something hearty after a day spent outdoors celebrating with you!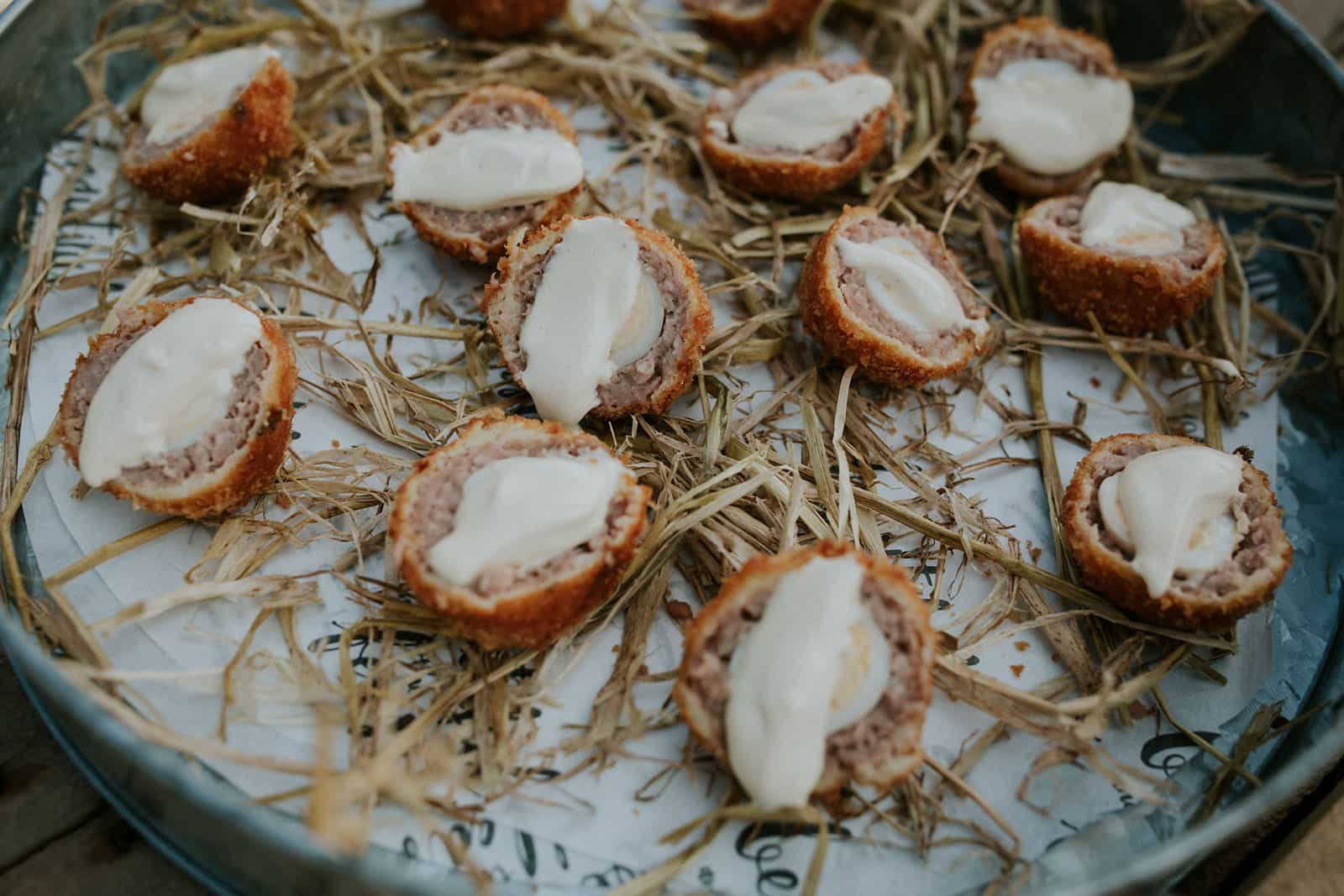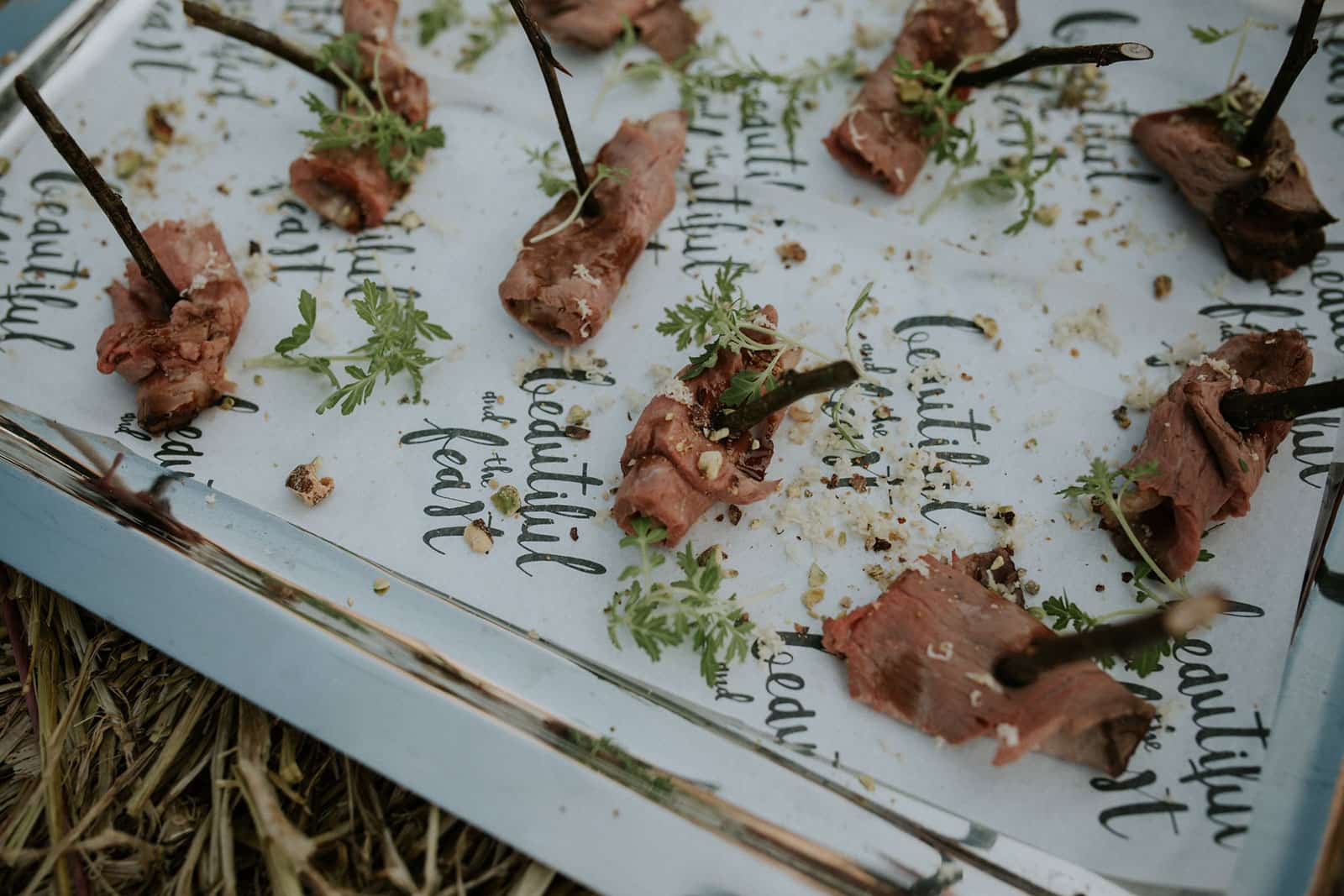 Autumn Wedding Cake Ideas
A rustic semi-naked wedding cake adorned with autumnal foliage. This cake is perfect for couples who want a simple and elegant cake that still has a bit of personality. Plus, it's a great way to show off those gorgeous Autumn colours!
A cosy pumpkin spice cake complete with a cream cheese frosting decorated with pine cones. This is the perfect cake for couples who want their wedding cake to feel like Autumn in a glass—it's warm, inviting, and downright delicious!
A two-tiered beauty decorated with hand-painted leaves in shades of orange, yellow, and red. This showstopper of a cake is perfect for couples who want an artistic and unique cake that will really wow their guests.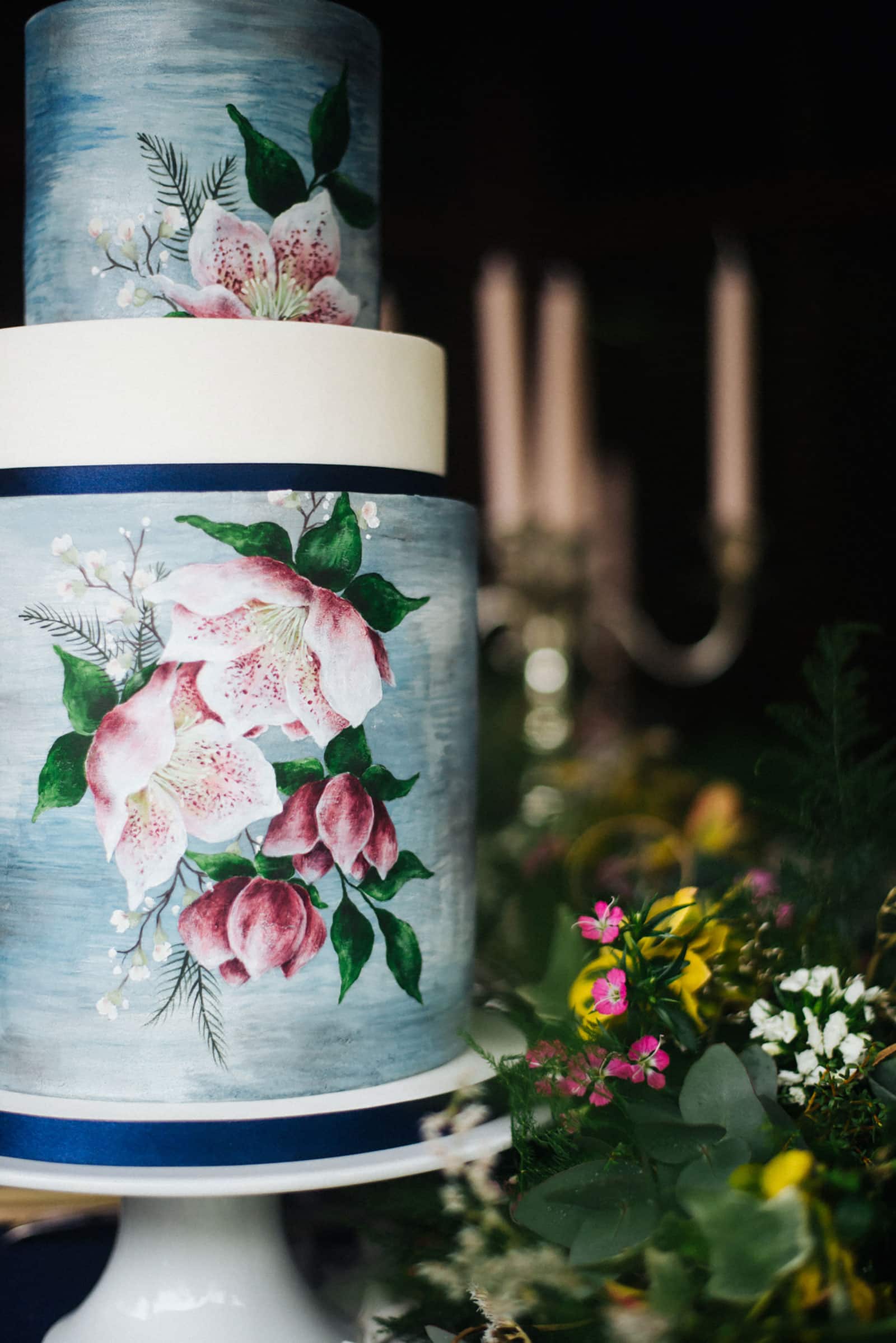 Serve Autumn-inspired cocktails.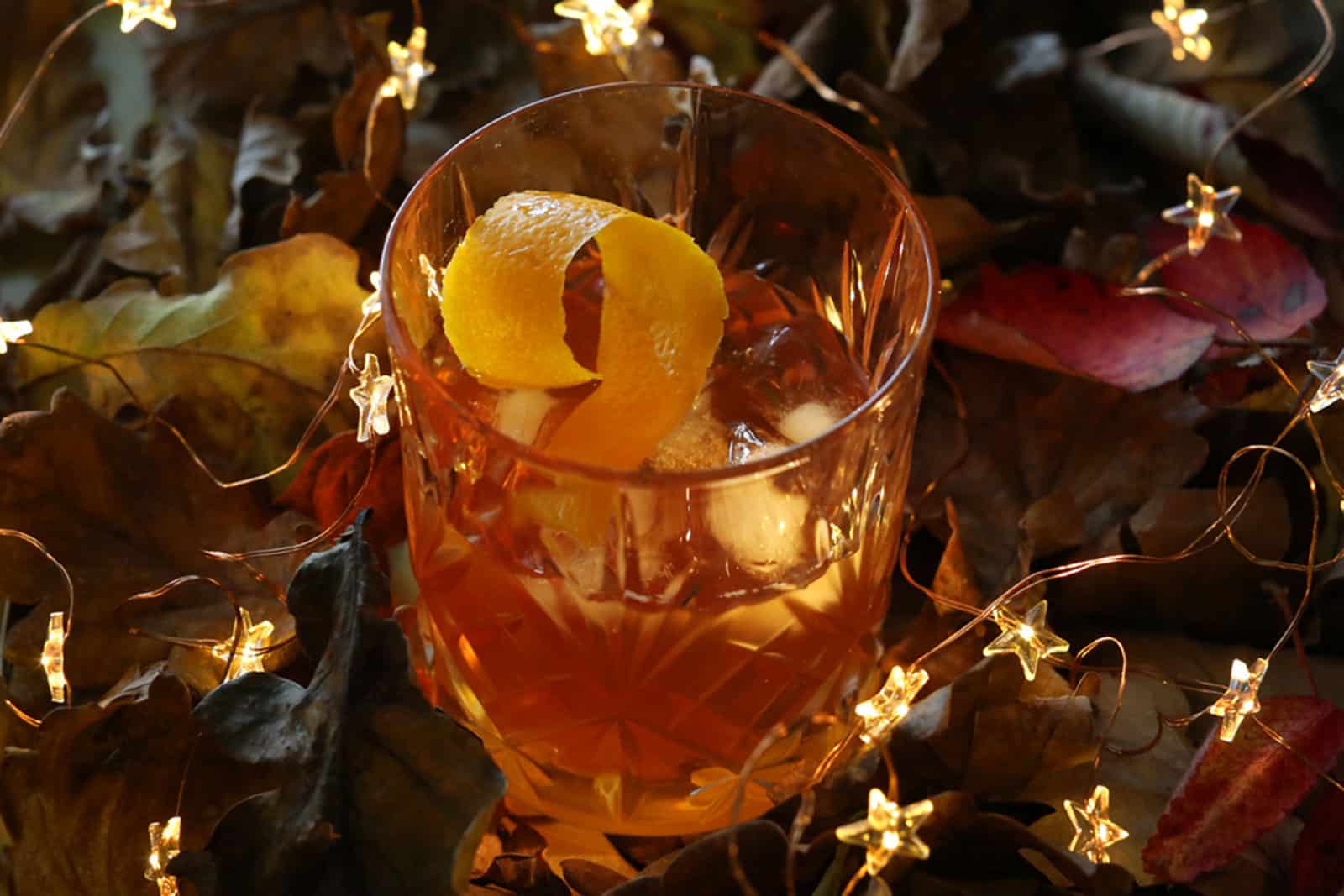 Nothing says "autumn" quite like a glass of mulled wine or a spiced cocktail.
Whether you're serving drinks before the ceremony or hosting an outdoor wedding open bar during the reception, make sure your cocktail and mocktail menu includes some seasonal choices.
Your guests will appreciate being able to warm up with a mulled wine or cider, while those looking for something a little stronger can enjoy an autumn-inspired twist on their favourite spirit.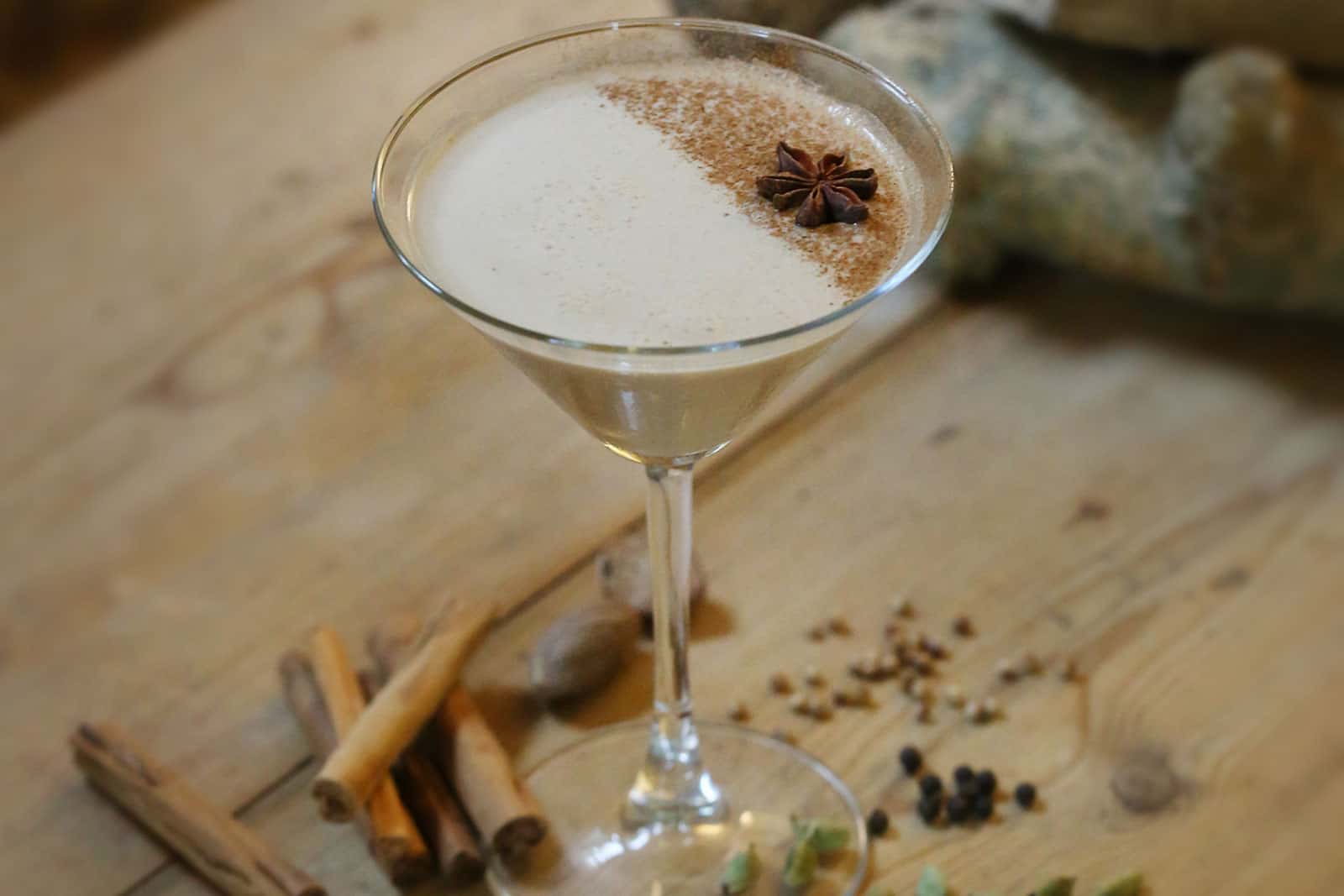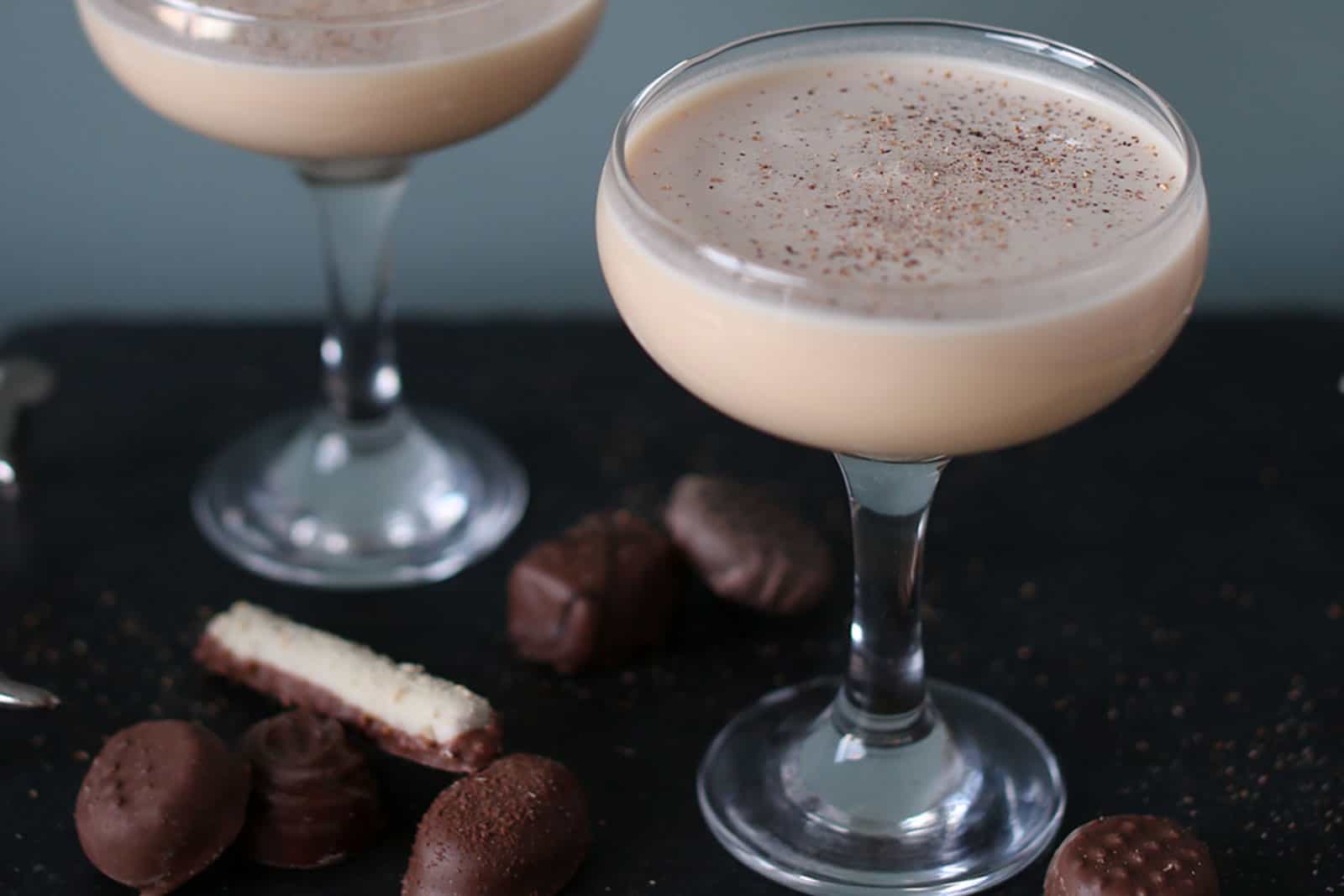 Take advantage of the cooler weather.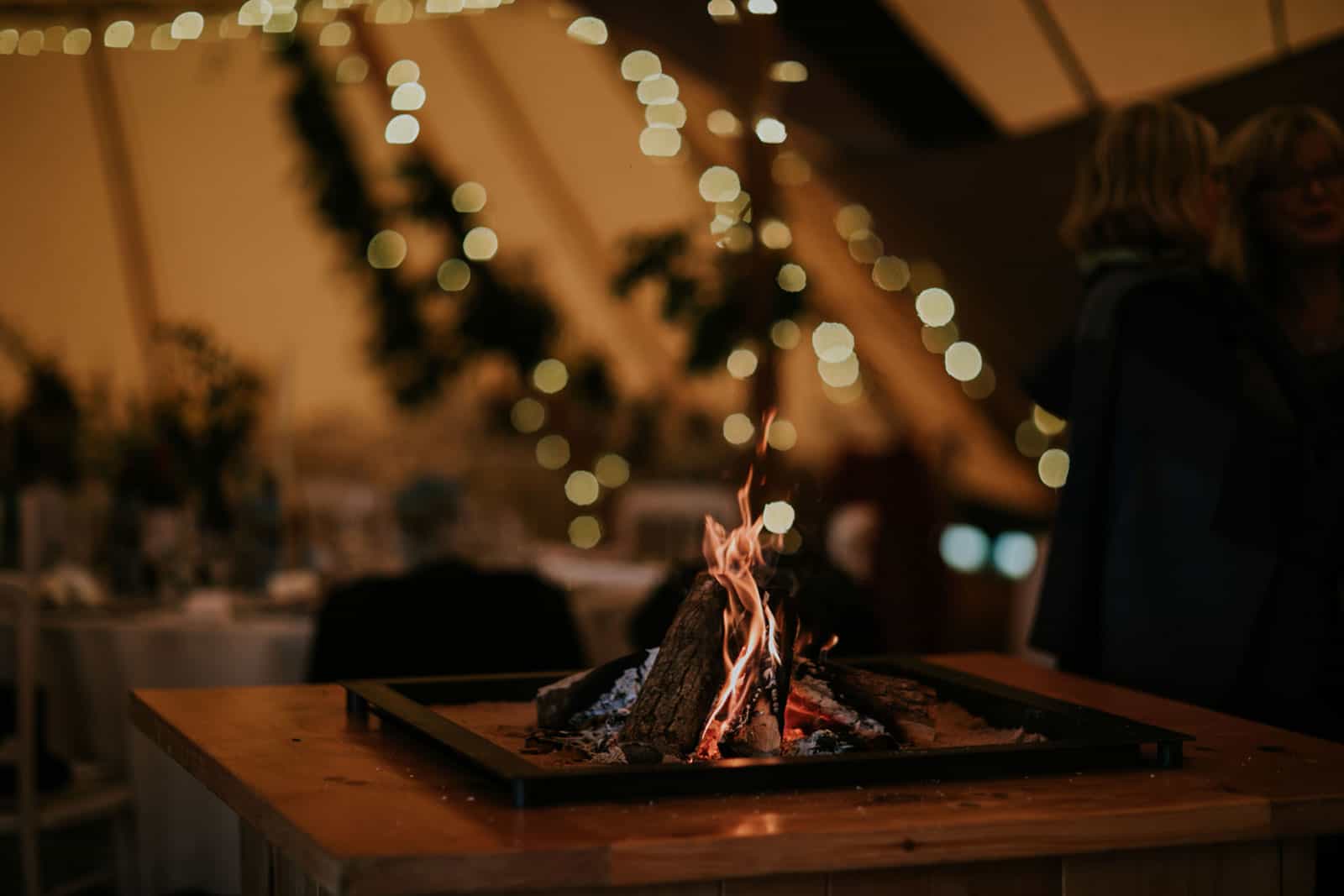 One of the best things about getting married in autumn is that you can take advantage of the cooler weather—no more worrying about sweltering in the summer heat! If you're hoping for some beautiful Autumn foliage in your wedding photos, plan an outdoor walk with your photographer.
Embrace the festive spirit!
With Halloween just around the corner, there's no better time to embrace the festive spirit and add a touch of magic to your wedding day.
If you're feeling brave, you could even hold your ceremony on Halloween itself! Alternatively, try incorporating some traditional Halloween elements into your decor or stationery—think pumpkin-shaped place cards or gothic-style invitations printed on black paper.
Set Up a Hot Chocolate Bar
What's cosier than sipping on a cup of hot cocoa on a chilly autumn day?
Set up the Hot Chocolate Bar at your reception, complete with all the fixings—whipped cream, marshmallows and chocolate shavings. You can even offer spiked versions too! Add a few fun touches like mini pumpkins or cinnamon sticks as stirrers.
Offer Warm blankets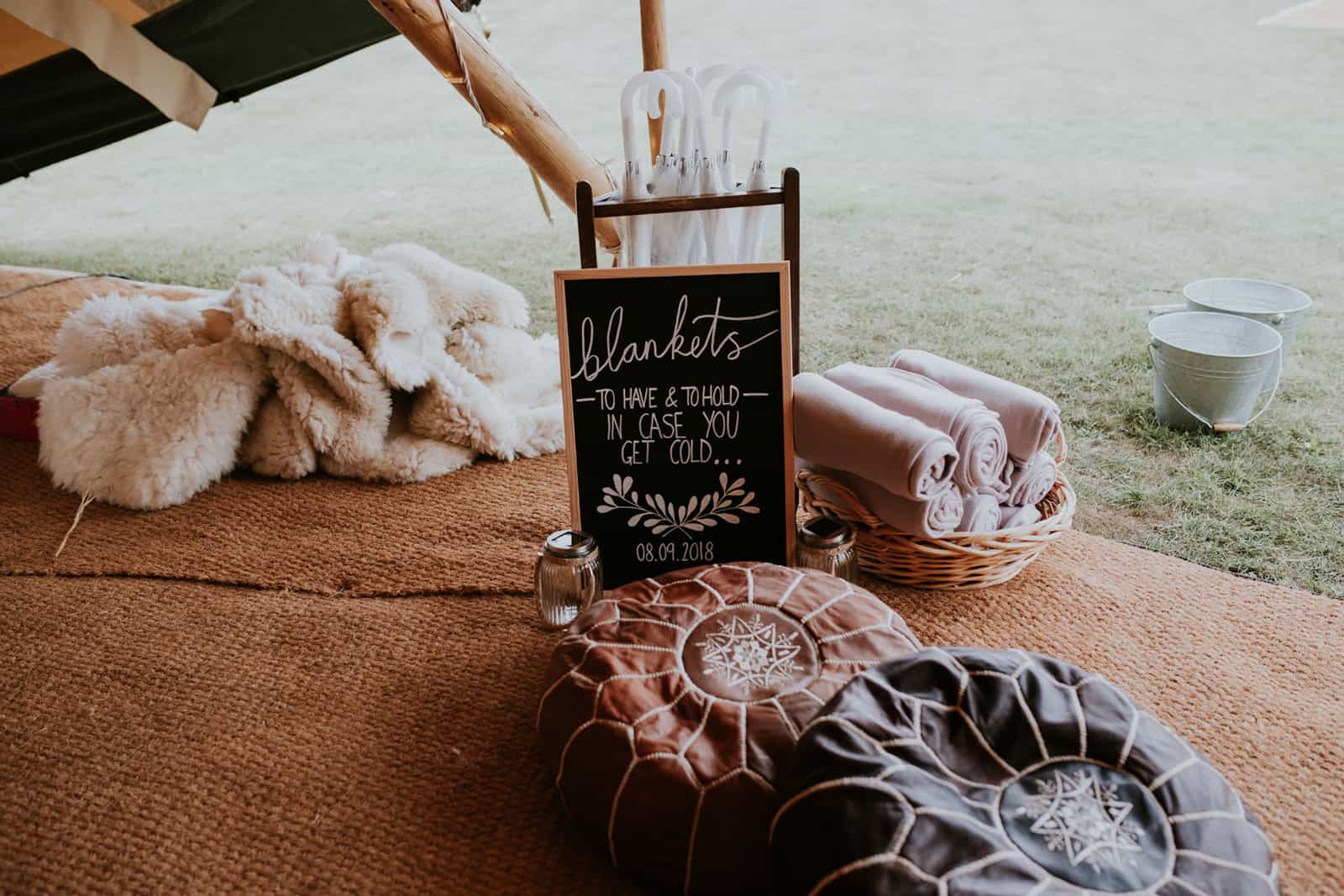 If you're getting married outdoors in the cooler months, it's always nice to have some warm blankets on hand for your guests.
They can be used during the ceremony if it gets chilly or later on in the evening when the temperature drops even more. Have them placed at each guest's seat or in a basket near an exit so they can grab one on their way out.
Try one (or all) of these ideas to give your autumn wedding that extra special touch! Your guests will appreciate your effort to reflect the season in every aspect of your big day—from the food and drink to the décor.
Happy Planning!