Wedding Table and Seating Plan: The Ultimate Guide
Are you planning a wedding?
If so, you will need to create a wedding table and seating plan. This can be daunting, but don't worry – we are here to help! Whether you are planning a traditional top table layout or not.
This blog post will give you everything you need to know about your wedding tables and seating plans. We will discuss the different types of tables, wedding top table seating, modern top table seating plan, traditional top table layout, how to choose your seating arrangements, types of chairs for a wedding reception and more!
Here are the four Wedding Table and Seating Plans we will be discussing
The best part about your wedding day is it's yours to customise – you get a say in every single detail – right down to the size and shape of your wedding reception tables!
More helpful Links
Questions to Ask Your Wedding Venue: The Ultimate Checklist
Wedding Decor Hire and Styling, Cornwall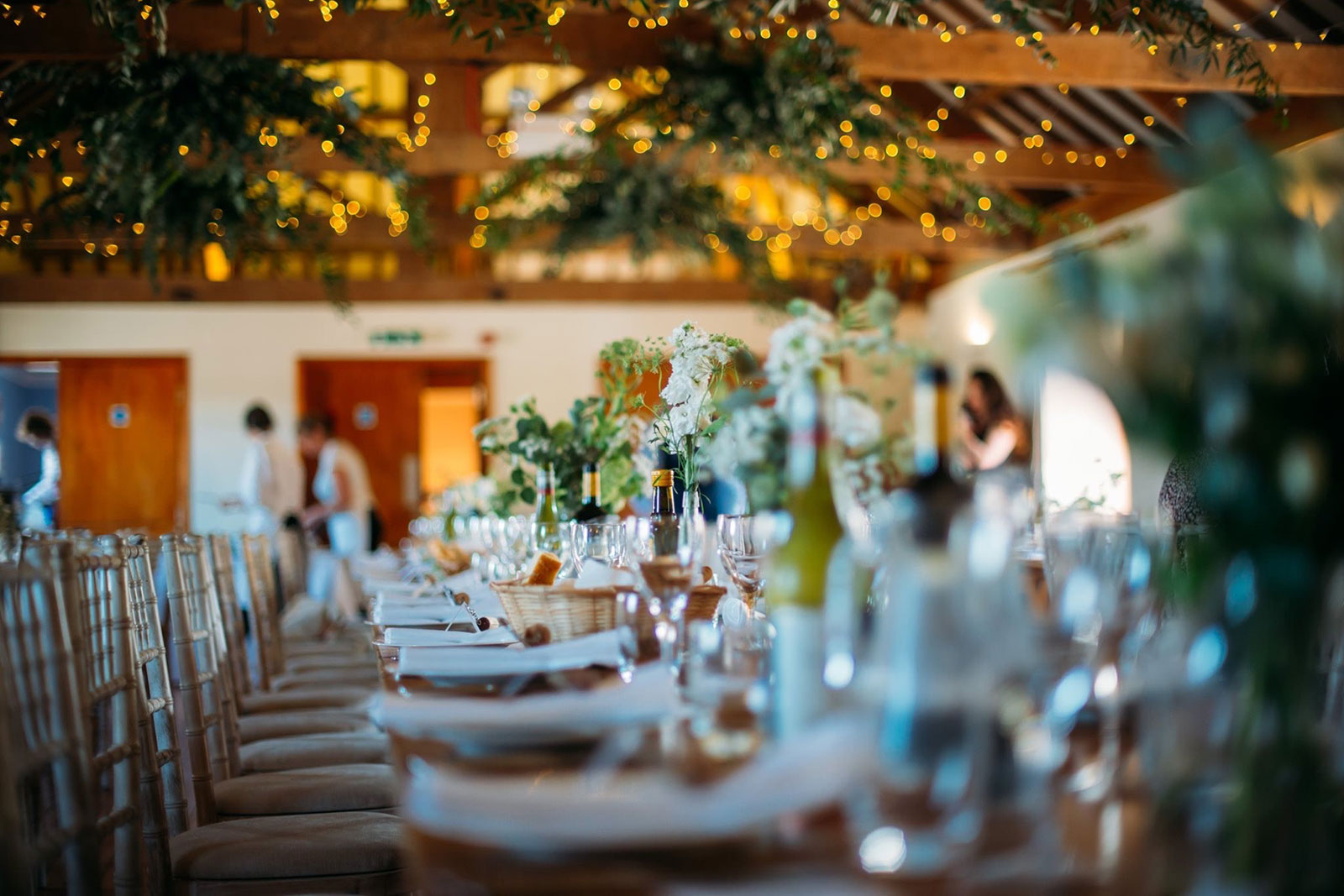 Table Shape and Size
When it comes to wedding table plans, there are a few things you need to take into consideration. First, you will need to decide what type of tables you would like to have. Do you want all of the guests to be seated at one large table? Or would you prefer to have several smaller tables? There are so many tables to choose from large oval tables, trestle tables, rectangular tables, and banquet tables. Can't decide – you could go mix and match. And have you heard of the sweetheart table?
Round Tables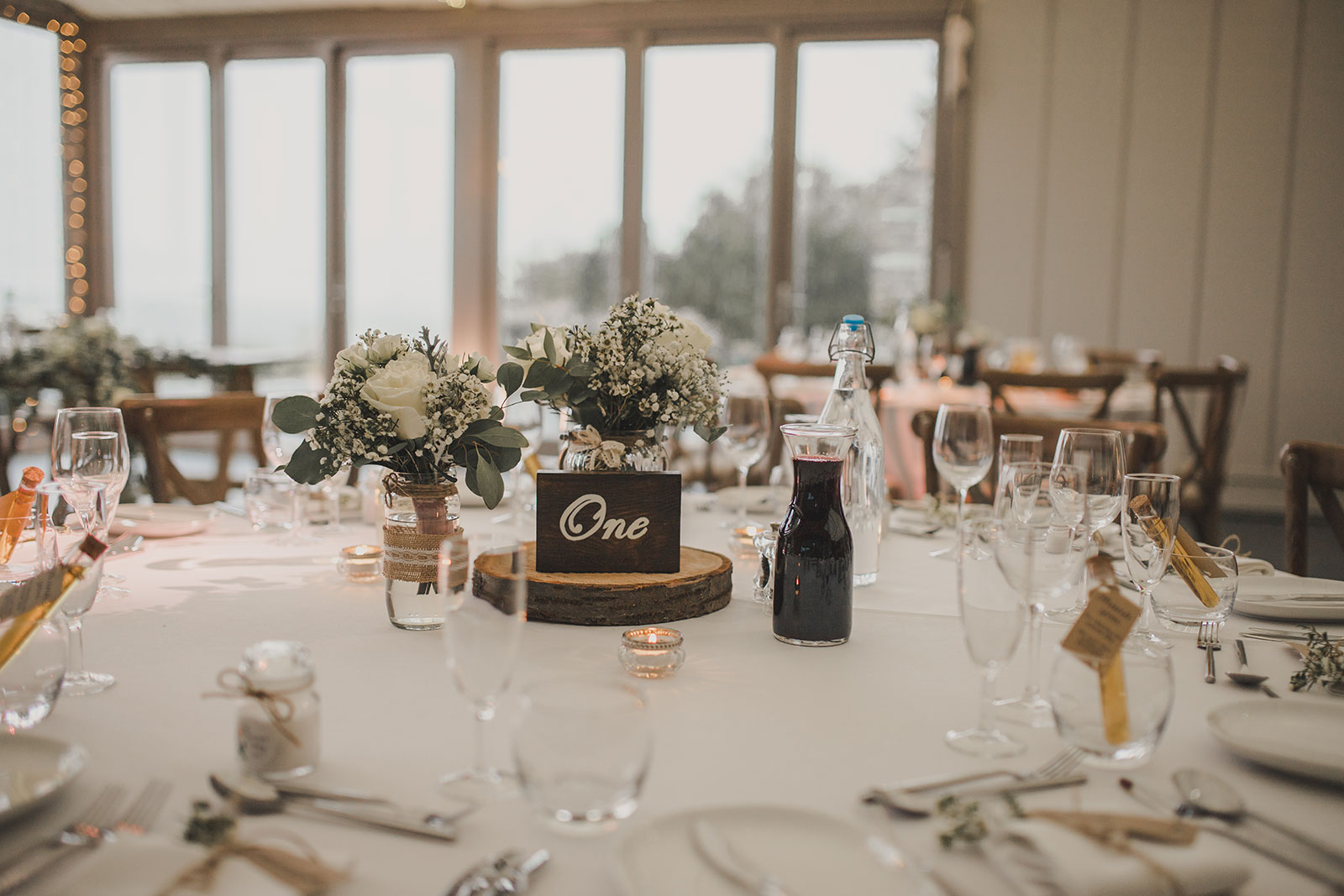 Round tables remain the most popular choice for wedding receptions. A 60-inch or 72-inch diameter provides enough space to seat eight to twelve guests. The number is dependent upon the style of your wedding breakfast and table decor. Round tables are widely available and allow maximum capacity in nearly every style of venue. You will also find countless linen options too. Round tables are a great option if you want to have a formal reception – one that includes table service. Free round table seating chart
Rectangular Tables or Banquet tables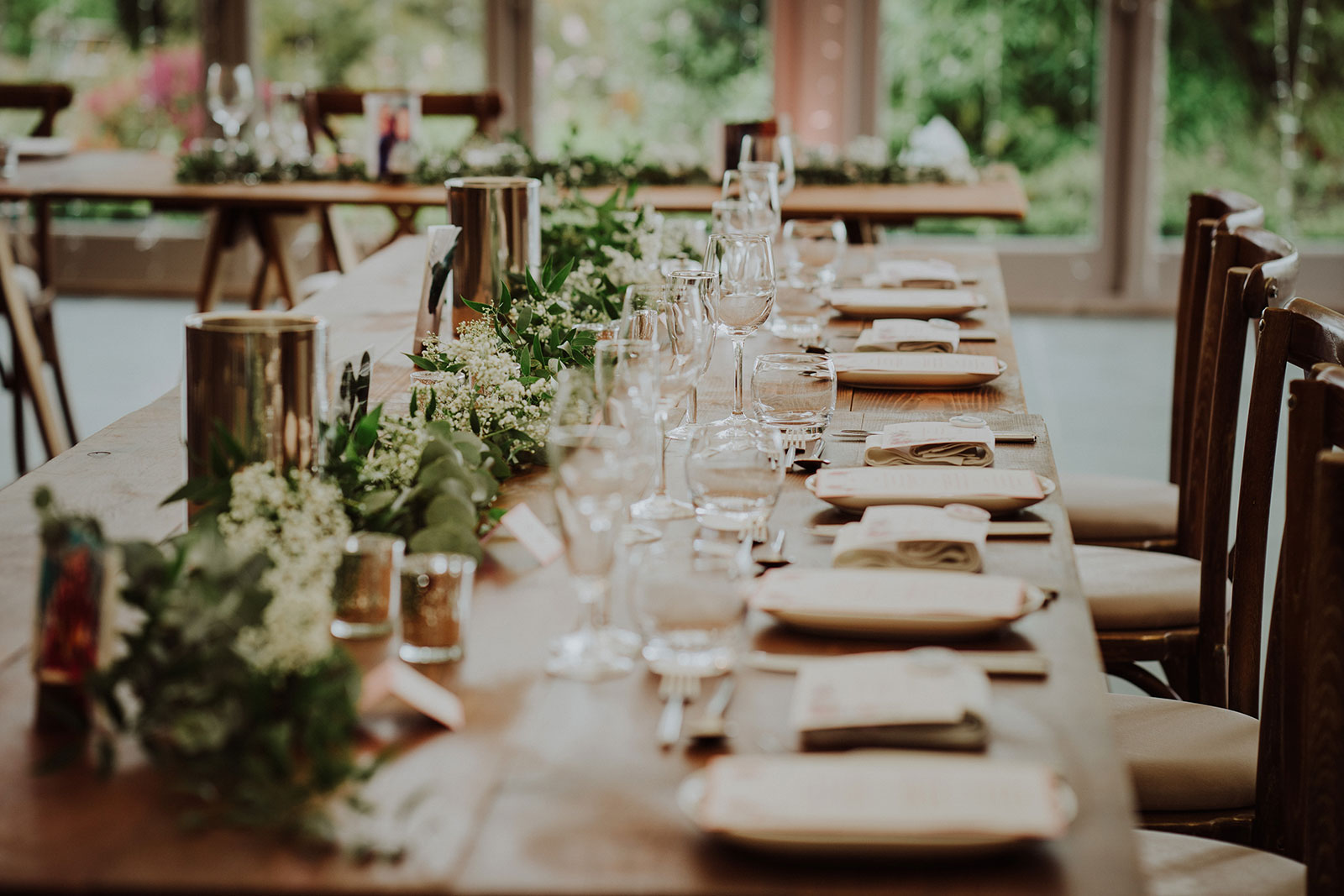 Rectangle tables for the wedding reception. Rectangular tables are a great option if you want to have an informal reception. Rectangular, long table or tables or banquet seating styles are the perfect choice for sharing platters or grazing table feasts. This style of dining also promotes easy conversation among your guests.
Round tables vs long tables
Round tables are perfect for larger gatherings, while long ones create a more intimate atmosphere – ideal for close-knit groups of friends or family. With their lower seating capacity and cosier setup, long tables lend themselves to those special occasions with your favourite people! Free rectangle table seating chart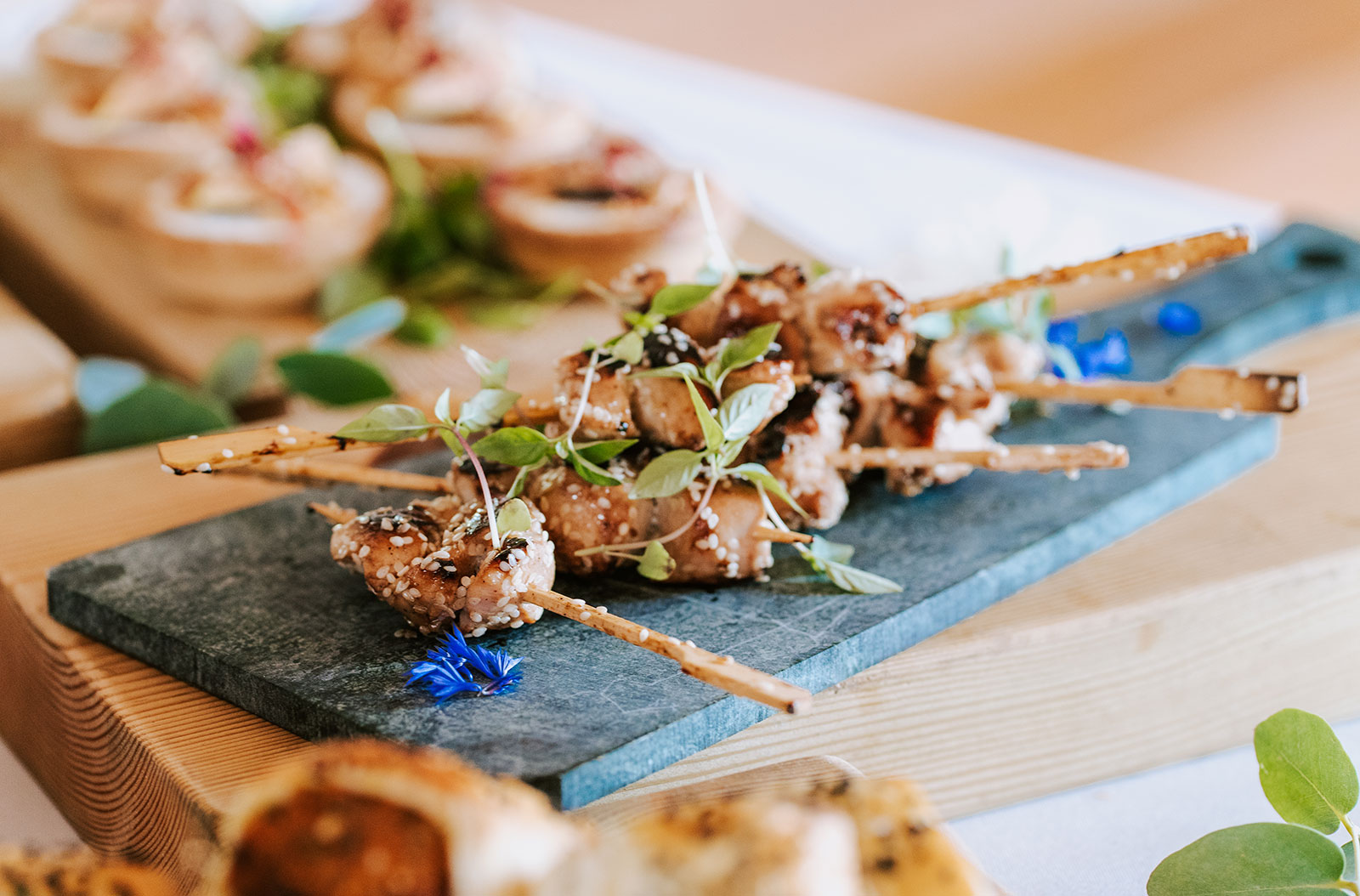 Square Tables
The square table is the perfect choice for a smaller group of guests. Usually seating four to eight people – the square table will also have a larger surface area allowing for larger statement centrepieces as well give lots of elbow room!
Mix and Match Tables
Your tables don't have to be the same size or shape! Mixing tables of different shapes and sizes results in an incredible reception set-up, so don't be afraid to get creative! Just make sure you order the correct linens for each table shape and size.
Once you've decided on the type of tables you would like, it's time to choose your seating arrangements.
Creating a wedding table seating plan/wedding seating plan ideas
There are a few things to keep in mind when creating your bridal table layouts or seating chart for weddings and wedding table seating plans:
– The number of guests
– The size of your venue
– The shape of the tables
– The layout of the room
– Your wedding theme
– Top table seating arrangement
Once you have all of this information, you can start to create your wedding seating plan, but don't forget the wedding seating plan etiquette. The best way to create your homemade table plan idea come to life is to create a floor plan of the room. This will help you to see how many tables you need and where they should be placed. This is just one of our wedding seating plan tips.
Decide how many people you would like to seat at each table. You will also need to consider the different age groups of your guests, as well as any dietary requirements or special needs. For example, if you have a guest in a wheelchair, you must ensure that they have a clear path to their seat.
If you are having a smaller wedding, you may want to consider seating your guests by interest. For example, if you have a lot of foodies at your wedding party, why not put them all at the same table?
You can also assign the seating, this is the most popular choice and is helpful for your guests or you could have random seating! This could be fun for smaller celebrations. And finally, you could stick with tradition and have a top table too.
Assign the seating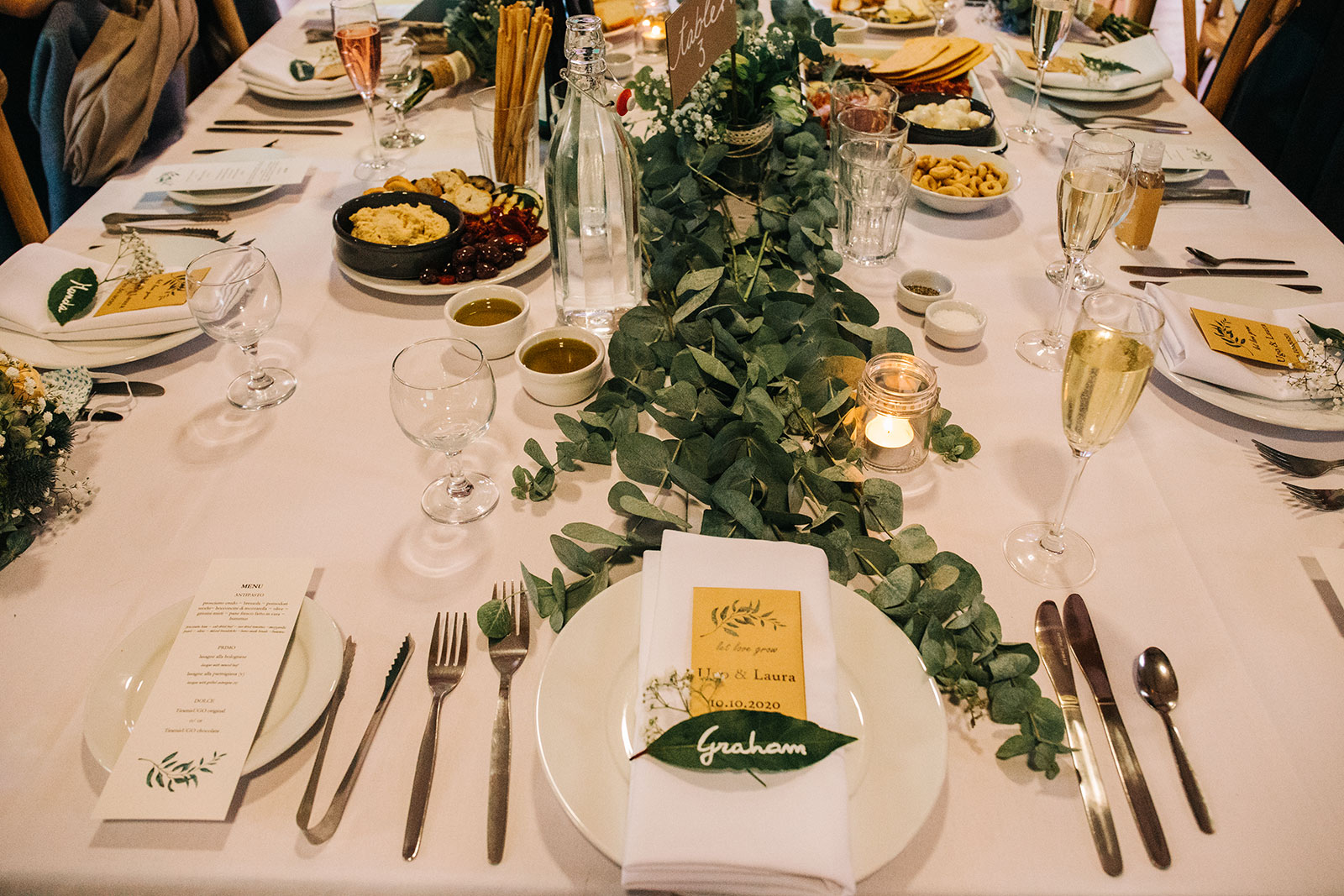 This means that all your wedding guests will be assigned to a specific table and seat. This can be helpful in making sure that all of your guests are seated comfortably and that everyone knows where they should be. Be sure to provide your guests with a map of the seating arrangements so that they can easily find their assigned seats. To help you with this, you could use a wedding seating chart template and seating planner.
Random seating or DIY seating plan
This is a less formal way of seating your guests and can be fun for smaller intimate weddings! It's a great way to mix up your guests and allow them to meet new people!
Top Table layout, UK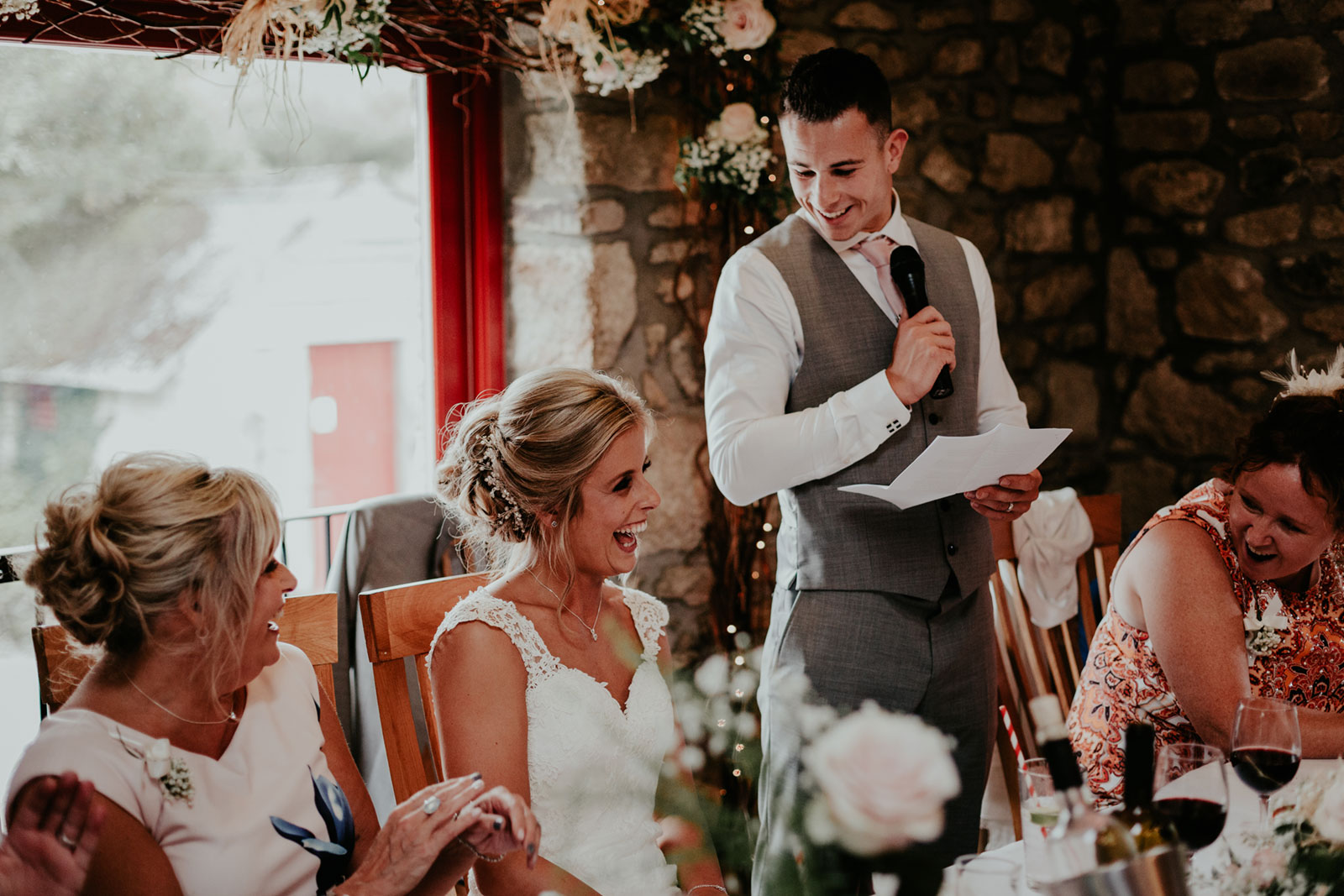 Follow tradition. If you plan on sticking with tradition, you will probably have a traditional top or head table layout. This is usually one separate table that includes the key family members. The top table is where the bride and groom, bride and bride or groom and groom will be seated along with parents, maid-of-honour/chief bridesmaid and the best man. You and your bridal party will be the focal point of the wedding reception
In America, it's not uncommon for one set of these tables to be reserved as "VIP" seating, where the parents are seated hosting their chosen guests. Wedding trends from the US often filter through to the UK, so if this seems like a great idea for your big day then go for it!
If you're still feeling stuck, there are a few wedding table plan templates available online that can help you get started. Simply search for "wedding table plan template", and you'll be sure to find something that suits your needs.
The Sweetheart Table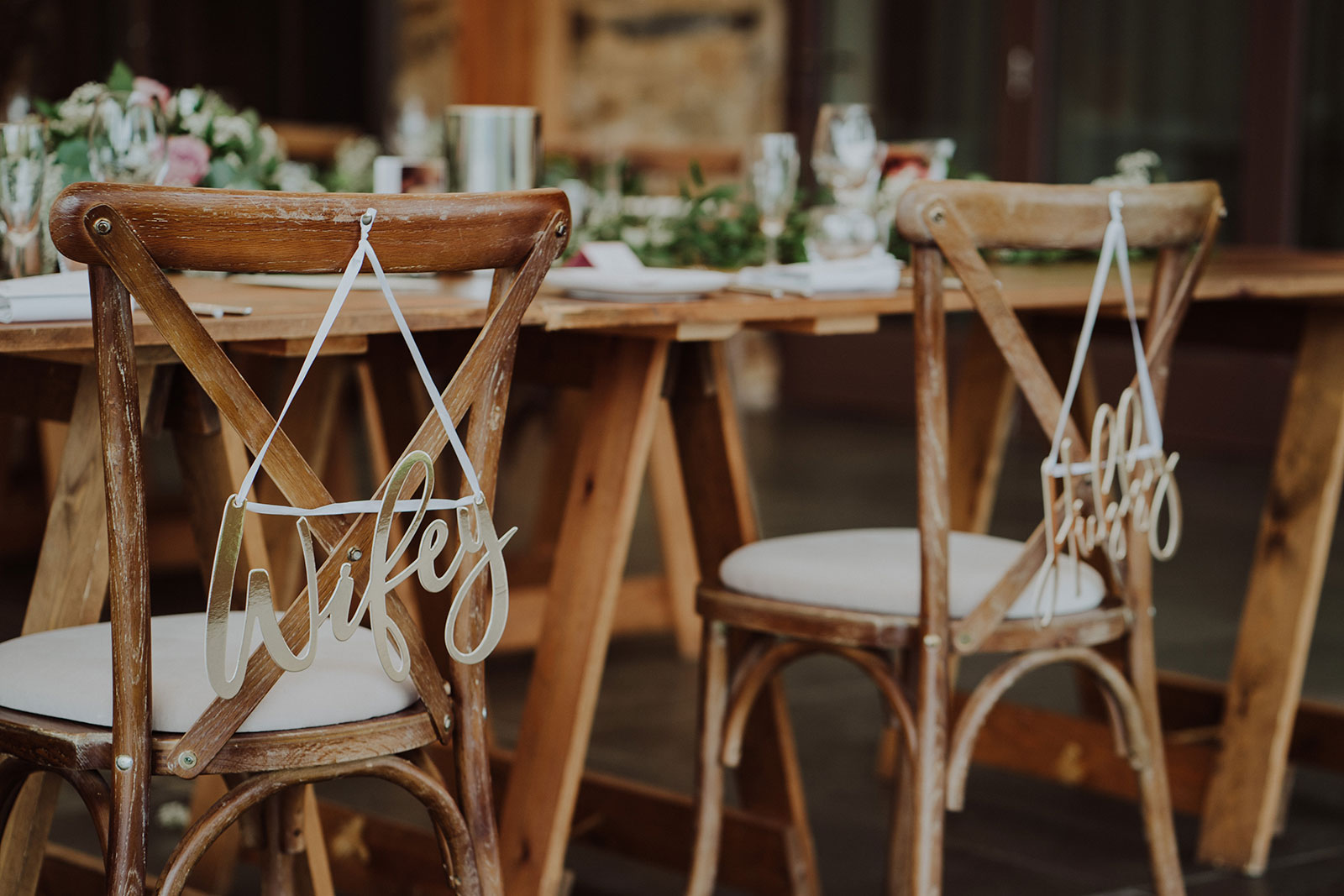 What is a sweetheart table? Where the top table refers to a larger table that includes the newlyweds, their wedding party, and/or immediate family members, the groom's mother, the bride's mother, the groom's father and the bride's father. The sweetheart table is smaller and seats only the newlyweds.
The sweetheart table is a popular choice for couples who want to have a more intimate dining experience. The table is often placed in the centre of the room.
If you need any other help when wedding planning, be sure to check out our other blog posts. We can help you with everything from choosing the perfect wedding photographer to finding the perfect venue.
Real Wedding Stories
Real Wedding Story Claire and Tom
Real Wedding Story Katry and Dan
Real Wedding Story Zoe and Nathan
Happy Planning!