Bridesmaid Duties: The Ultimate Guide
Being a bridesmaid
Being a bridesmaid is a huge honour. It can also be a lot of work!
If you have been asked to be a bridesmaid, or are considering asking someone to be one, then you need to read this blog post. In it, we will outline the duties that come with being a bridesmaid and provide tips on how to make the process easier for everyone involved.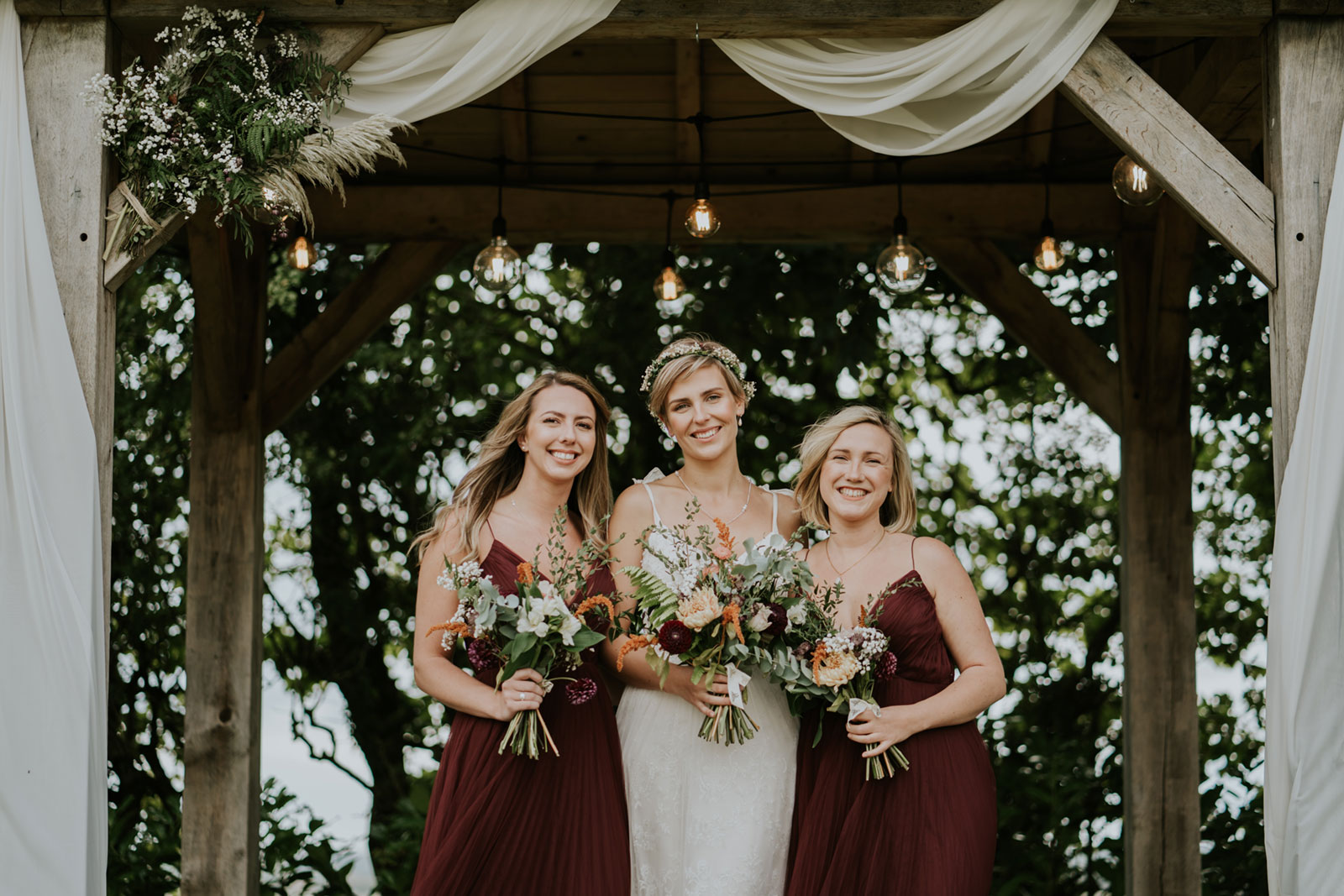 Discover more articles of interest
Maid of Honour Duties: The Ultimate Guide
11 Ideas for Gorgeous Bridesmaid Bouquets
The Ultimate Hen Party Planning Guide
10 Top Tips to be the Perfect Bridesmaid
Congratulations! You are responsible for helping the bride plan her dream wedding, keeping her calm on the big day, and dancing the night away at the reception. If you are feeling a little overwhelmed, never fear! We have put together a list of the top 10 things you need to do to be the perfect bridesmaid. All the tips and tricks you need to be the best bridesmaid.
The bride will need your help in the months leading up to the wedding, but the Maid of Honour is ultimately the one in charge of all the bridesmaids and should be your first point of contact if you have any questions or concerns, talk to the Maid of Honour, not the bride.
Stay organised throughout the wedding planning process so that nothing falls through the cracks. This will greatly help the bride and the Maid of Honour, who will certainly have to delegate to keep everyone on track. The lead-up to the wedding day can be a stressful one, so it's important to be prepared for anything that might come up.
1. Be flexible
Things will inevitably change during the wedding planning process. Be flexible and go with the flow to ensure everything goes off without a hitch.
2. Bridesmaid Dress Shopping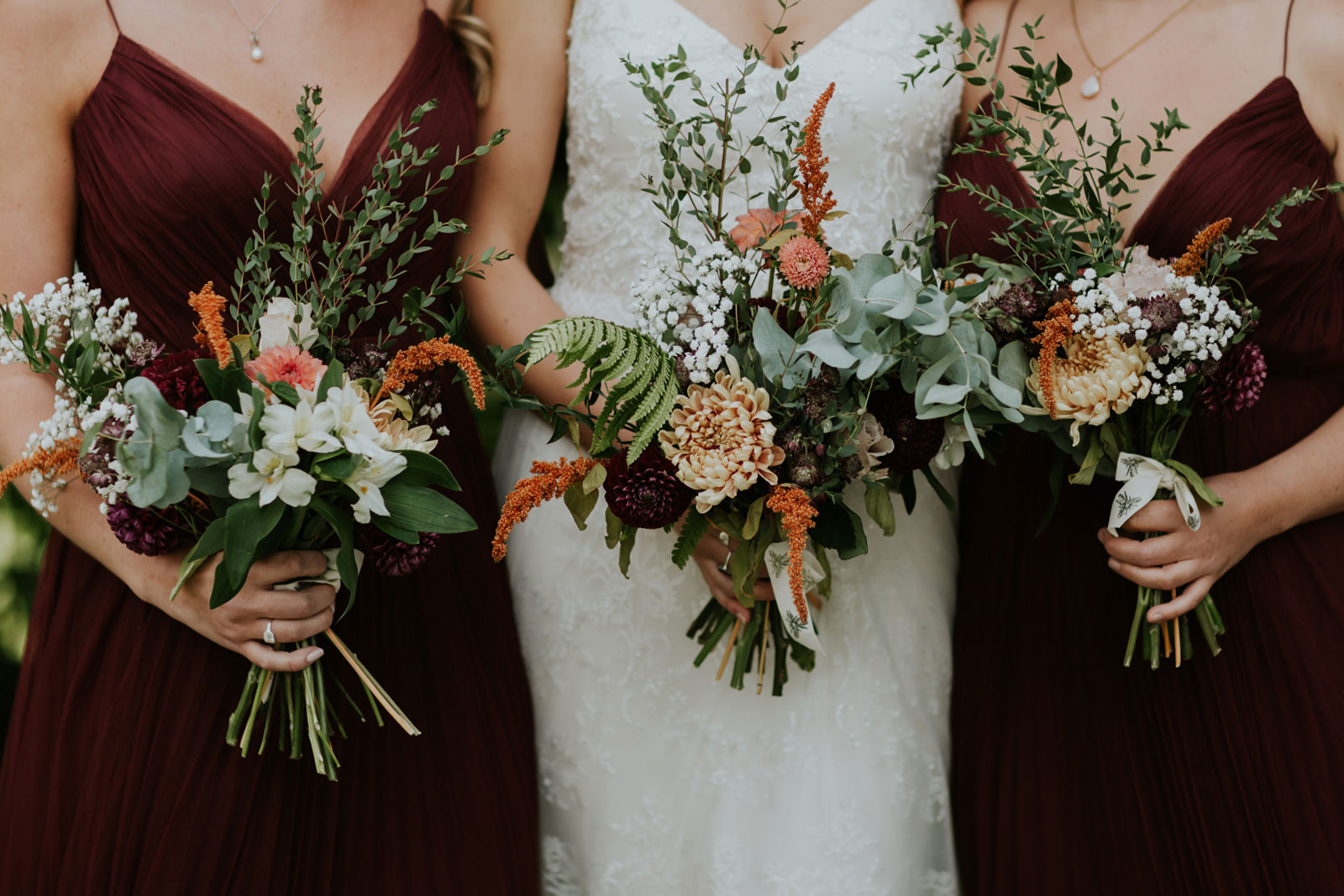 It's probably the part of wedding planning you're most excited about.
Ah, bridesmaid dress shopping. It's probably the part of wedding planning you're most excited about. After all, what's more fun than trying on pretty dresses and sipping bubbly with your besties? But before you get too ahead of yourself, you should know a few things about shopping for bridesmaid dresses with the bride. Here's everything you need to know!
Be Willing to Compromise
Now, it's important to remember that this is the bride's big day. This means that, ultimately, she gets the final say on the dress style. So, if her heart is set on a certain silhouette or fabric, be willing to compromise on your personal style preferences.
Don't Be Afraid to Speak Up…
But at the same time, don't be afraid to speak up about what you do and don't like. The goal is for everyone to walk away happy, so if you're not thrilled about a certain style or colour, make sure to voice your opinion in a respectful way. The bride will appreciate your honest feedback!
Have Fun!
Above all else, remember to have fun! This is supposed to be a fun bonding experience for you and the bride, so try not your best to relax and enjoy yourself. Shop around, try on different styles, and have a blast!
Bridesmaid dress shopping is one of the most fun parts of wedding planning – but it can also be one of the most challenging. Keep these tips in mind next time you go shopping with the bride, and you'll be sure to have a good time!
3. Help with the planning and 'wedmin'
Offer to help out with whatever needs to be done, whether it's addressing invitations or picking up flowers for the big day. If you enjoy a good spreadsheet or if you are more crafty, let the bride and Maid of Honour know your skills! The Maid of Honour will be very happy if she can delegate certain tasks to the right person.
4. Attend Pre-Wedding Events
This includes bridesmaid dress shopping and the Hen Party but could also include a coffee morning, a meal out, or a zoom call with the other bridesmaids. If the bride has decided to go DIY with her wedding decorations, you may also be invited to a crafty get-together! Drinks and nibbles are a must.
5. Help plan the Hen Party
The bride is going to want her last night as a single woman to be special, so make sure you plan an amazing party for her. Get creative and personalise it however you can so she remembers it forever!
6. Prepare for the day
As the wedding date gets nearer, it's important to start thinking about all of the little details that will make up your big day. Most brides like to have their bridesmaids get ready with them; if you are booked in for overnight accommodation, make sure you know what time you need to arrive and that your bridesmaid dress is packed! Also, double-check to find out if there's anything you need to bring with you.
7. Be there on the day
She will need your support!
Above all else, make sure you are there for the bride on her wedding day. She will need your support to get through this very special day, so don't let her down!
Keep the bride hydrated
It's important to keep the bride hydrated throughout the day, so she doesn't get too anxious or lightheaded. Make sure to keep a water bottle close by at all times and offer it to her frequently. If she's more of a champagne person, make sure her glass is always full!
Help her with last-minute touchups.
The bride will want to look her best all night long, so it's your job to help her with last-minute touchups. powder her nose between dance sets and make sure her hair looks good after hours of dancing and sweating
Be a shoulder to cry on
At some point during the wedding day, the bride might start to feel overwhelmed. When this happens, it will be your job to provide a shoulder to cry on and listen sympathetically as she vent about everything that's going wrong.
Celebrate with her
Once the wedding is over, and it's time to celebrate, make sure you let loose and have a good time! After all, this is your friend's big day, too—enjoy it!
8. Host the wedding guests
As a bridesmaid, you have the responsibility of being the hostess with the mostess! You are the most successful, lavish, and well-connected party-giving woman. Own it.
Greet Each Guest Personally
When guests arrive at the wedding, make sure you greet them personally. Thank them for coming, and take a moment to chat with them. This small gesture will make all the guests feel welcomed and appreciated. If it's a large wedding, all bridesmaids will need to be involved.
Make Introductions
If you know there are guests that don't know anyone, take a moment to introduce them to others. This will help break the ice and allow everyone to relax and enjoy themselves.
9 Assist the bride
Keep her looking beautiful all day long and into the evening too!
10. Break in Those Dancing Shoes
Just make sure not to steal too much of the spotlight
One of the best parts about weddings is dancing the night away with your friends! As a bridesmaid, it will be your duty to get out on that dance floor and show everyone how to have a good time. After all, what's a wedding without some fun dancing? Just make sure not to steal too much of the spotlight—this night is all about the bride and groom!
Conclusion: Being a bridesmaid is both an honour and a responsibility. By following these ten simple tips, you can make sure that you are THE perfect bridesmaid!